- Advertisement -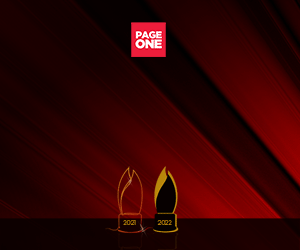 Surfing, swimming, chillin' by the beach, and good food. These are some of the things that people usually seek when going to La Union. A breather from the corporate world and life's problems, if you may add.
Recently, more people have been wanting to go to La Union to try out surfing and different famous restaurants. To help you with your next La Union trip, here are 8 restaurants that you should visit during your stay in La Union.
1. KABSAT

One of the most famous restaurants in La Union is Kabsat. There is a restaurant where you can have your sumptuous meal with an amazing view of the beach. Watching the sunset while enjoying your cold drink will surely refresh your mind. Ilokanong Pinakbet, Kalderetang Tagalog, Southern Tuna Panga, and Wagyu Beef Sisig are some of the crowd's favorites in their menu.

Opens every Monday to Friday from 8:00 AM to 11:00 PM and Saturday to Sunday from 6:00 AM to 11:00 PM.
2. CLEAN BEACH RESTAURANT

A solar-powered beachfront cafe in La Union is part of our list! This pet-friendly cafe offers sandwiches, pica-pica meals, coffee, juice, shakes, alcohol, and desserts! Their best seller is the Kaya toast, a buttered toast bread with their home-made Kaya spread.
Clean Beach Restaurant is open every day from 7:00 AM to 8:00 PM.
3. TAGPUAN SA SAN JUAN LA UNION

If you want to take a break from the beach or cure your hangover with some hangover meals, you should try this restaurant!
Tagpuan sa San Juan La Union offers simple yet delicious flavors for you. Their affordable yet appetizing meals are Chicken Wings, Pares, Bagnet, Tapa, Chix Adobo, Pibimbap, Tokwa't Baboy, Ligaw, Tofu, Mami, Lugaw, and Goto. Aside from dining in their restaurant, you can also opt for a delivery of the same menu!
They are open daily except for Tuesdays, from 8:00 AM to 11:00 PM. Deliveries are available daily except Tuesdays, from 9:00 AM to 7:00 PM.
4. EL UNION COFFEE

If you're a coffee lover, then you should try El Union Coffee!
Serving coffee since 2013, El Union Coffee is continuously growing into that aesthetic must-visit coffee shop in La Union! Aside from their well-known coffee drinks, you can also munch on some snacks and sandwiches on their menu!
It is open daily except for Wednesdays from 8:00 AM to 6:00 PM.
5. GEFSEIS GREEK GRILL

A Greek-like restaurant is also part of our list!
With their diverse range of dishes, you will surely love to visit this restaurant. From Western, Mediterranean, and Filipino foods, Gefseis didn't miss! This restaurant is perfect for your group of friends and family because they are also offering platters and group meals.


It's open every Monday to Sunday from 9:00 AM to 10:00 AM.
6. MASA BAKEHOUSE

Are you looking for a restaurant that is for bread lovers?
Here it is! Masa Bakehouse in La Union which is known for its delectable breads and pastries. This restaurant offers a wide variety of tastes. From sandwiches to desserts, and coffee. They have it all! Perfect for snacks, breakfast, lunch, and even dinner.

Opens every Wednesday to Sunday from 9:00 AM to 5:00 PM.
7. FATWAVE SUNSET SHACK

Looking for a place for happy hour?
Fatwave Sunset Shack got your back! With live DJ sets every Friday to Sunday. Your weekends will surely be a blast! Aside from its well-known happy hour and cocktail drinks, Fatwave Sunset Shack also offers salads, grills, pizzas, pastas, and other Filipino dishes.

Opens every Monday to Thursday from 8:00 AM to 10:00 PM and Friday to Sunday from 8:00 AM to 11:00 PM. Happy hour starts at 2:00 PM until 8:00 PM.
8. SABONG FRIED CHICKEN

Chickens will always be part of lists like this!


In La Union? We go for Sabong Fried Chicken. An affordable chicken restaurant that will satisfy your hunger after a tiring surfing session! With its diverse flavors of chicken and side dishes, Sabong Fried Chicken will surely be able to have your back!
Opens every Thursday to Tuesday from 11:00 AM to 2:00 PM and 5:00 PM until 8:30 PM.
Now that you have various restaurants that you can try. Pack your bags and hit the road to La Union!
Photo Credit:
https://www.instagram.com/p/CMLoCfYHh9T/?utm_source=ig_embed&ig_rid=c7a675e2-6bcd-42b8-abce-bb09901620e4,https://www.instagram.com/p/CVCOeflBFmf/?utm_source=ig_embed&ig_rid=aacb704d-2dd3-4481-bb14-8a4e601e8765,https://www.instagram.com/p/CdKoK-GJCEt/?utm_source=ig_embed&ig_rid=11a16068-ce9c-4003-92a9-24780840431b,https://www.instagram.com/p/CgYbRRlvWq7/?utm_source=ig_embed&ig_rid=201c8c21-3ab7-46da-bce7-862d34dd1607,https://www.instagram.com/p/CeIZ3M5pqEj/?utm_source=ig_embed&ig_rid=889b442a-1568-444a-99b6-999e7bae8fe3,https://www.instagram.com/p/Bbh8zG3Bin_/?utm_source=ig_embed&ig_rid=f94e43b9-3ab8-4ff6-a218-a7ab3ddc55f3,https://www.instagram.com/p/BSp_X4chQou/?utm_source=ig_embed&ig_rid=a579c372-5686-492a-a103-4544455e4cc5,https://www.instagram.com/p/CgbzpsfLey_/?utm_source=ig_embed&ig_rid=529299a1-cacd-41b1-9ac7-90f663094f8c,https://www.instagram.com/p/CiccfK1LfjN/?utm_source=ig_embed&ig_rid=5631fe8f-3399-4d26-a88d-395787f10bbe,https://www.instagram.com/p/CdmJJbkOGmu/?utm_source=ig_embed&utm_campaign=loading,https://www.instagram.com/p/ChvrWu0uCW9/?utm_source=ig_embed&ig_rid=7aaa3c6e-32fe-4b7f-9e75-16f4aa756e2e,https://www.instagram.com/p/CN40alvn4gf/?utm_source=ig_embed&ig_rid=822dbda4-5b47-4288-a634-d2b3ed617396,https://www.instagram.com/p/CdFIDKYpbu-/?utm_source=ig_embed&ig_rid=c8d359f1-232d-4b48-9975-c6610fbad1e8,
Source:
https://www.instagram.com/kabsatlaunion/, https://www.instagram.com/cleanbeachco/, https://www.instagram.com/tagpuansj/, https://www.instagram.com/elunion/, https://www.instagram.com/gefseis_greek_grill/, https://www.instagram.com/masabybarefoot/, https://www.instagram.com/fatwaveshack/, https://www.instagram.com/sabongfc/