Many of us are struggling to find a new normal these days. There's a lot of pressure on households, work and it's falling particularly hard to us mothers. The stress of sheltering in place and fear of the unknown has left many of us stressed. Every now and then, we do what we have to do a part of that is protecting our family during these days.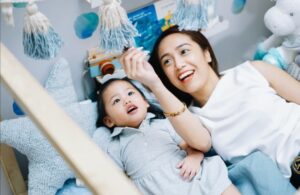 Preparing for the unexpected may not be easy, but it will be worth it. I have seen this film and watch it a few time more with my family, a heartwarming video. I cried and made me realize the importance of preparing the unexpected moment in our life. A mother's love to her daughter is the best thing in the world and will forever feel the love and care even when we are no longer around.
An eye opener to all of us that this days we need to be practical in investing to what matters specially in the future ahead for the whole family. With Philam Life's AIA AIO plan, I build a legacy and a better future for my family with no worries. Watch this warming video
As we move through life being at ease with Philam Life's AIA AIO plan this willl provide a financial safety & legacy planning that helps me to take care of yourself and those I love when you need it the most. None of us know what lies around the corner. Unforeseen tragedies such as illness, injury or permanent disability, even death can leave you and your family facing tremendous emotional stress, and even grief.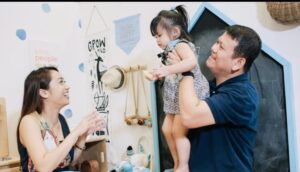 For me as mom there are a lot of benefits of getting AIA All in One 5/10 Year Pay and that is added protection for my family, reduce stress during difficult times, peace of mind, and a legacy to leave behind.
I am proudly say I was finally able to use this one valuable lesson that my parents have passed on to me that is to make the right & wise decision to make a move ahead financially. I want my daughter to have secure future ahead, Me and my husband regularly contribute a small amount of our earnings, we make sure to always put the schedule payment for years now.
Its important for us to be ready as early as possible, so our mind at ease. It may seem small, but it often results in substantial financial amount. In this day and millennial age, that's how to say "I love you!" to our loved ones in a wise and practical way.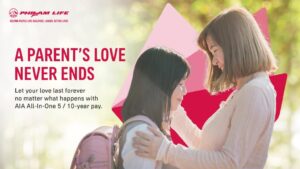 Create a legacy for your loved ones also with All-in-One 5/10-year pay, guaranteed to get its full coverage once your plan become active. Get access to emergency funds for critical illness, accidental deaths, and permanent disability.
Serve as your lasting legacy – Life insurance benefit for your loved ones of up to 5x the amount you paid – 2x if death is due to an accident – pay for either 5 or 10 years
Be your safety net against life's major risks – Cash benefits in case of accident, disability, or critical illness (cancer, stroke, heart attack) – last year of premium payments is free
Whatever unforeseeable crisis may happen in the future our loved ones will receive the full legacy you planned for them.
Let your love live on. Start planning for your family's future as early as now. For more information about AIA All-in-One, visit AIA Philam Life's Facebook page at https://www.facebook.com/AIAPhilamLife/, website www.philamlife.com, email philamlife@aia.com, or call (02) 8528-2000.
@aiaphilamlife #AIAPhilamLife #HealthierLongerBetterLives #ForeverLove