Facials are not a luxury. They are a necessity!
If you're concerned about the health and future of your skin as you age, facials in Centro Estetico Rejuvenation Center is one of the best way to care for it.
Your skin is the largest organ of your body. Isn't it time to give it the TLC it needs to thrive and help you not only look more beautiful, but feel that way too?
There are countless reasons to seek an express facial in Centro Estetico Rejuvenation Center, but the following ones will help you see how beneficial they are to you.
We live busy lives, and we know it can be hard to fit in a 60-minute facial – never mind those extensive 90-minute ones. Don't we wish we had that much time, right?
Oxygen Facial offers massage while doing the facial itself. This facial is a must try for every skin types specially the dry and combination skin type.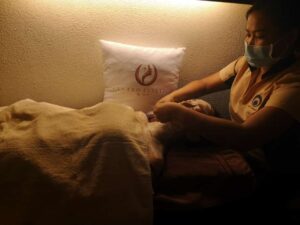 It cost around 1,500 PHP per session,you can see the difference and good effect on the skin in just one session but for better result they suggest to have 10 sessions.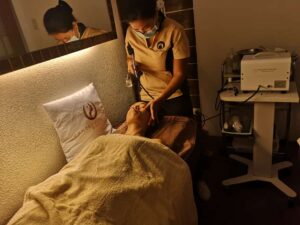 We're all different, and each of us are unique skin included. For that reason, everyone needs a facial tweaked to what their skin truly needs to look its best.
At Centro Estetico Rejuvenation Center they assess what your skin needs, and then we use the formula suited for the skin.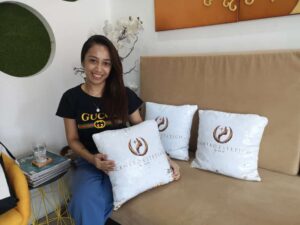 Reasons why you should try and consider Centro Estetico Clinic:
They are all professionals!Dr. Hazel will be the one to assist you what treatment would be suitable for your skin. This clinic know skin, and they know how to make it look and feel the way you wish it would.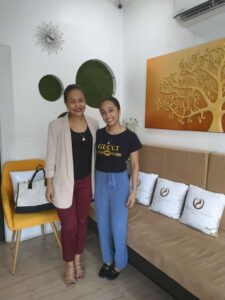 They also know about the aging process. Aging skin has specific needs that can be delivered with medical grade facial treatments, and they have them. Their machines are from Spectrum Med which mostly used by commercialized clinics.
What I love about their clinic it is very relaxing, the staffs are approachable, they have reasonable price, and the treatments they offer really has visible good effect on the skin within 24 hrs.
To know more about Centro Estetico visit their Facebook Centro Estetico by Dr. H and Instagram Page @centroesteticobydoctorh