As a mom I want everything the best and quality for my daughter Sarah. Now she is 3 years old she begins to do task independently one of our routine is brushing her teeth.
Getting my toddler to brush her teeth doesn't have to be an epic battle I'm destined to lose. My daughter love it from the start we make brushing teeth more fun.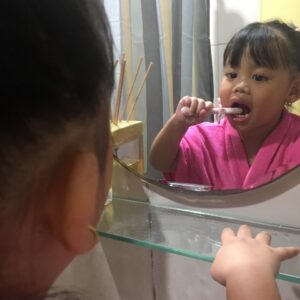 Here's the thing brushing session seem like a big reward if you play your cards right. All we have to do mommas is to outsmart your toddler and make sure you have one of these toddler-friendly toothbrush the corner.
Here's Grabease Double Sided Toothbrush it is for 6months- 4 years old and up with soft bristles- it is BPA free Toddler toothbrush with anti-choke guard; it includes free finger brush teal. This brushes are tested and comply with all international safety regulations.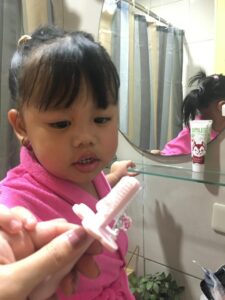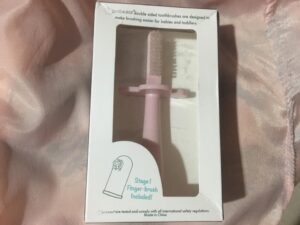 As what I experience with my daughter toddlers are pretty easy to please. They like anything that looks cool or attractive of any kind. But even more than that, we need to pay attention to how the bristles feel because if they're painful in any way, you'll have a fight on your hands when you try to convince your toddler to brush the next time around. This grabease double sided bristles can brush the teeth top to bottom teeth at the same time.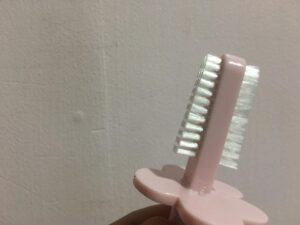 Here are some things you should pay attention to when choosing toothbrush shopping for your child.
Soft bristles
Great colors or characters
Easy grip
The size: Make sure that you pick out a toothbrush for your child's current age.
Grabease toothbrush made just right for my child and your child too!
Check their Instagram @grabeashph and facebook Grabease.
Shopee available at momsunlimitedph.