There are plenty of supplements and products that claim to help improve immunity. But boosting your immune system is a bit harder to accomplish than you may think — and for good reason. Building a strong immune system starts with taking advantage of the best way we have to protect ourselves from harmful illnesses. As with most things in your body, a healthy diet is key to a strong immune system.
Being healthy, I live my best possible life. To do this, I need a vigilant immune system.
#FortimaChallengeAccepted
each tablet of @fortima contains 500mg of Vitamin C to keep our body strong with added benefits of 27.5mg of Zinc needed to boost immunity and 22IU of Vitamin E for our skin.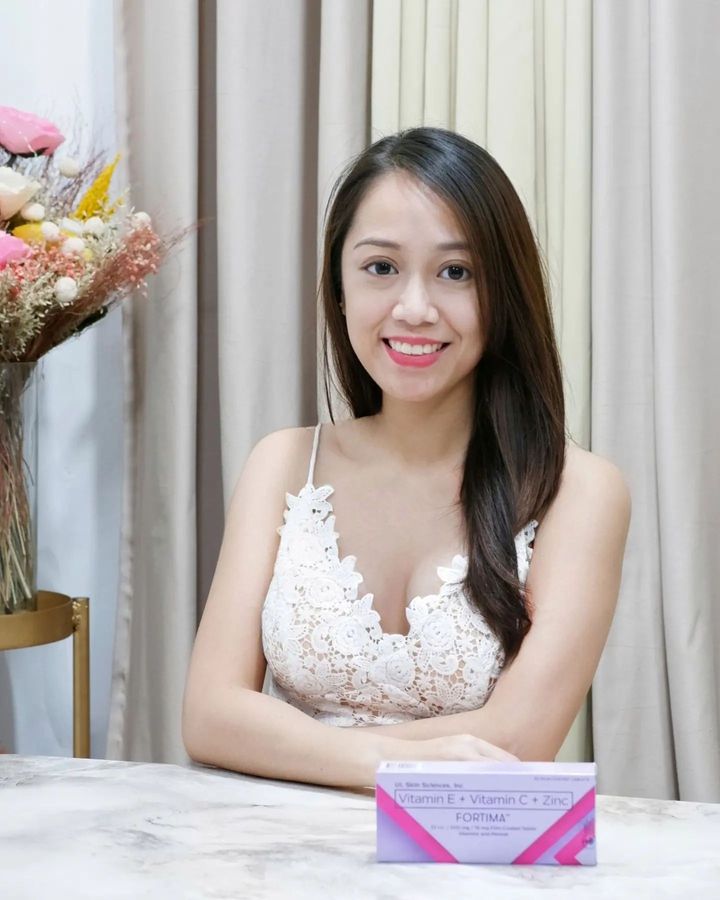 FORTIMA® is a vitamin for Filipinas who need lakas-ganda everyday. It is your daily source of immunity, strength of body and beautiful healthy-looking skin in one tablet.
Best time to take Fortima? Take one (1) tablet orally, anytime of the day, everyday. Best if taken after meals.
The unique combination of Vitamin C, Zinc and Vitamin E boosts your immunity for a strong body and gives you healthy-looking skin.
Vitamin C helps stimulates the production of collagen in the skin, making the skin supple. Aside from its effects on skin, vitamin C is an essential nutrient needed by the body to protect against sickness
Zinc helps boost your immune system. It is also an anti-oxidant that protects against free radicals, contributing to the synthesis of protein in the skin
Vitamin E, with its antioxidant properties, helps fight skin damage caused by free radicals. Free radicals are toxins produced by the body when exposed to different factors like pollution, stress and unhealthy lifestyle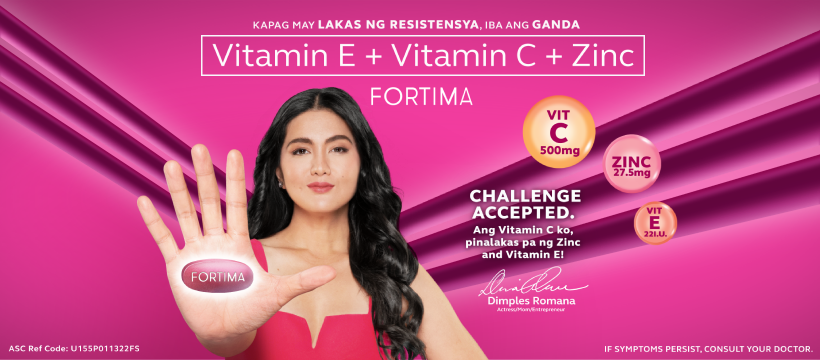 Fortima's nutrients work best when combined with each other. The synergistic effect of combining Vitamin C, Zinc and Vitamin E can help provide strong body, immunity and healthy-looking skin. Taking Fortima also gives the convenience of having immunity + beauty in 1 tablet daily.
Fortima (Vit E + Sodium Ascorbate + Zinc) is generally safe for breasfeeding and pregnant women, but we recommend that you consult your doctor before taking any vitamins since they are in the best position to prescribe medicines/vitamins depending on your specific condition. It is an over the counter vitamin, which you can purchase w/o a prescription but we recommend that you consult your doctor first if you have a preexisting conditions or vitamin deficiencies to know your recommended dosage.
How do you keep up with all the challenges you face daily? Take every challenge be a
#FortimaLakasGanda
Fortima is available in leading drugstores and supermarkets nationwide, as well as in ULSSI Official E-commerce stores in Lazada and Shopee