Is organic really healthier? Is it worth the expense? I have this questions in my mind that bothers me every time I'm seeing a products,fruits and veggies that says Organic. Then I search in Google Dictionary what does Organic means?
So here's what I've seen on the internet "The term "organic" relating to or derived from living matter." (of food or farming methods) produced or involving production without the use of chemical fertilizers, pesticides, or other artificial agents."
Then I found this photo that pertains to organic versus non-organic from Food Revolution Network.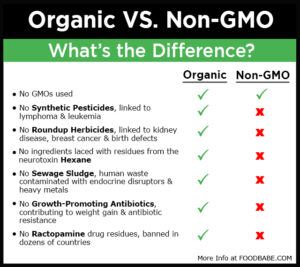 That explains well and I realize that Organic is less preservatives, less harmful chemicals, it is more delicate in producing the products or food ; lastly it is more natural than the others.
Nowadays people especially mothers like me are now more conscious/ aware what should I take inside and out, even the rest of my family that is why I love everything that's organic!
I found out that there's a local company already carrying organic products and its "BestOrganic".  They are now available here in the Philippines!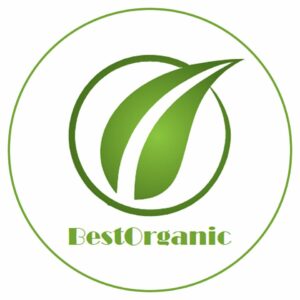 This is an organic brand in the Philippines that distributes the best and effective natural/organic products and all its products are FDA approved.
BestOrganic Corporation (referred herein as "BOCO") is a 100% Filipino-owned company primarily indulged in selling the best organic food and non-food products that can be offered in the market today.
They have two products that they offer the Super 10 Serum & Micro Plant Powder Gold.
Super 10 Serum is what I have right now!It is Anti-aging (kaya everytime they look at me they didnt know that I am already 29 y/o) looking young ako!!  It has a whitening effect of my skin, dark-spots easily lightens. What I love about it is easy to spread and a little goes along the way! It is super 10 beacuase it has 10 natural fruit ingredients combined in just one. If you want to purchase here's a discount code for you " STEFORGANIC"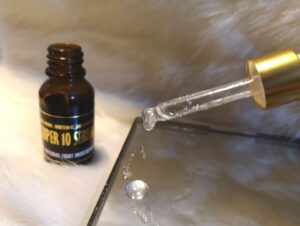 Super 10 Serum has (Bilberry Extract) extracted from the Bilberry fruits. Bilberry is one of the best sources of antioxidant compounds known as anthocyanins, polyphenolic chemicals that give bilberries their dark color. Not surprisingly, bilberries are similar to blueberries. applied to skin, bilberry is known to strenghten skin against signs of redness, likely due to its calming properties. Bilberry can also boost skin's environmental defenses in the presence of UVA light.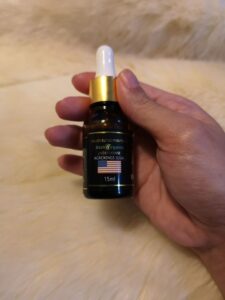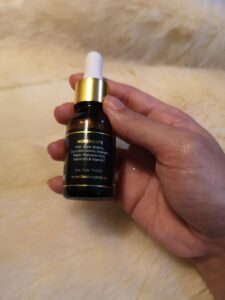 I put it on my skin as you can see it easily glide on my skin, one drop can cover my whole face and neck. Super wow talaga! It does wonder!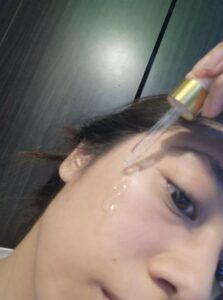 Micro Plant Powder Gold.
This will be released early next year 2020 in the Philippines.
It has a 101 vitamins and minerals 27 clay soil and 74 raw plant materials. It keeps our body cleaned and nourished and helps oxygenate the blood. What I am excited for this product it helps with catching up on sleep loss and balancing all body system. I am homebased working mom in the evening, most of the that I have difficulty sleeping even Im tired. That's why I am looking for it to try it next year 2020. It also claims to improves skin, hair and nails; it also regular bowel movements are more frequent and are fully connected. Cant wait for this to try! (omg lalo ako maging looking young neto!)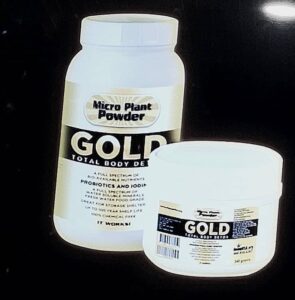 Their Micro Plant Powder Gold will be coming very soon. Pre-selling is already available in their website in packs of 3, 10 and 21 sachets with prices of Php 729, Php 2,388 and Php 4,888, respectively. These products is estimated to be delivered at your doorsteps. Grab and order now and be the first to try this amazing product!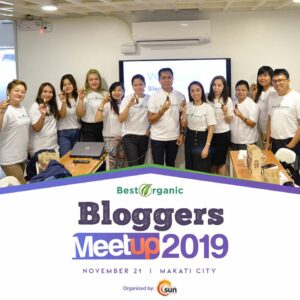 Discount code for you " STEFORGANIC"
Visit their website: https://www.bestorganic.ph/
Facebook: https://web.facebook.com/pg/BestOrganic.ph/