How you take care of your skin matters more than you think. Nowadays, cleanliness is the name of the game, but in the rush of cleansing your body, you could be stripping your skin of natural's moisture.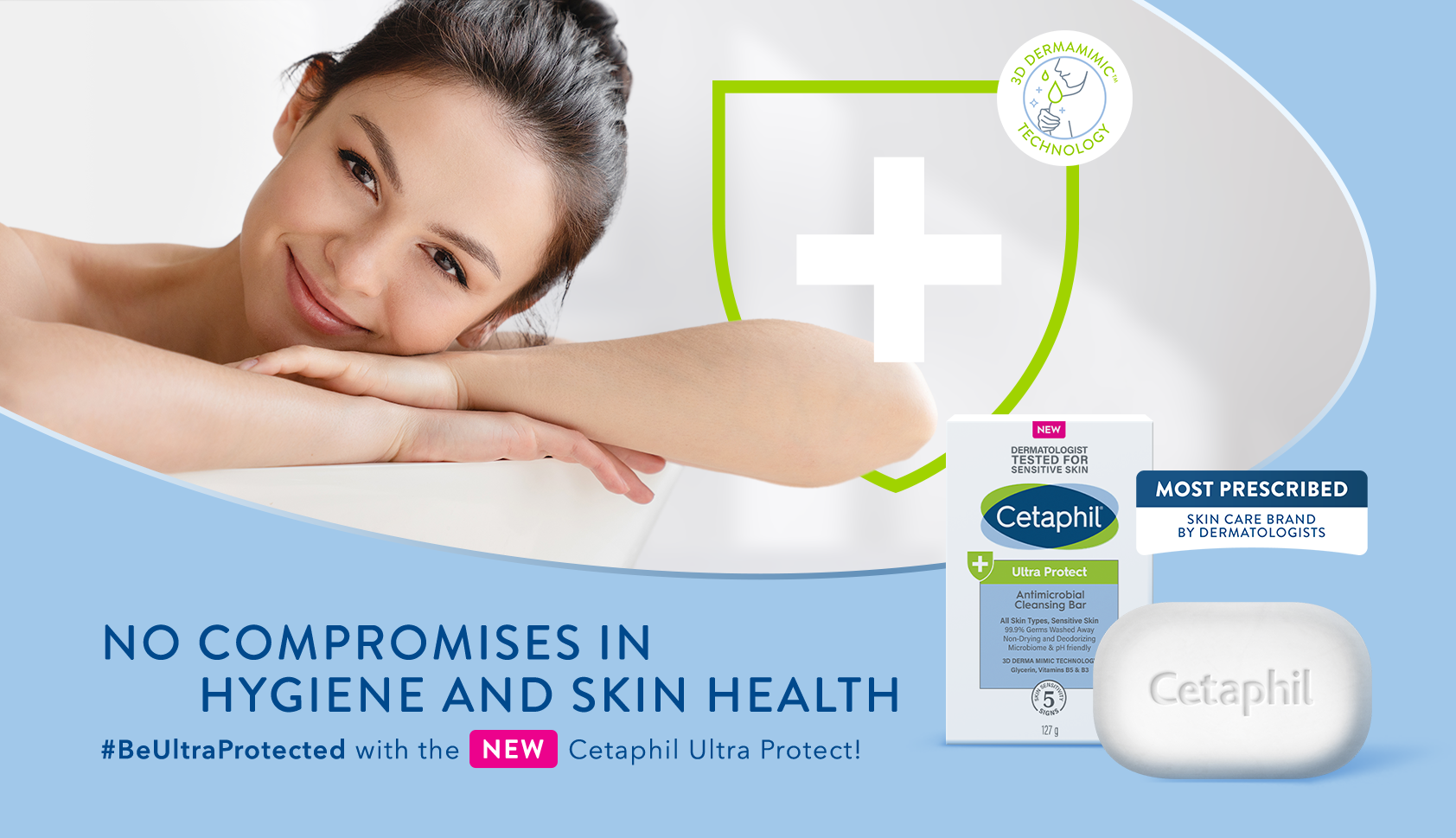 Using harsh bar soap and frequent washing leads to dry skin, which can further lead to skin irritation, roughness, and dryness. However, there is now a better solution when it comes to hygiene. Introducing the new Cetaphil Ultra Protect, an antimicrobial cleansing bar that is the right choice to care for your skin. There are no compromises: the product combines the benefits of 99.9% germ protection and moisturization. It is designed for all skin types, especially sensitive skin. 
The newest innovation of Cetaphil has 3D Derma-Mimic Technology, which is dermatologically tried-and-tested formulation that repairs and strengthens the skin barrier against water loss, making your skin instantly protected and hydrated.
To celebrate the release of the newest product in Cetaphil's science-backed roster, the #BeUltraProtected campaign celebrates the equal importance of hygiene and care with four workouts in partnership with elite boutique studios in the Metro.
The goal is to show how Cetaphil Ultra Protect can allow you to work out, sweat, and afterward reward your skin with a deep cleanse that is gentle yet effective in cleaning and nourishing the body.
The new Cetaphil Ultra Antimicrobial Cleansing Bar is now available at the official Cetaphil Philippines stores in Lazada and Shopee. You can also find Cetaphil products at Mercury Drug, Watsons' stores, and supermarkets nationwide.
To learn more about the new Cetaphil Ultra Protect and its gentle line of products for sensitive skin, follow Cetaphil Philippines on Facebook and Instagram, or visit www.cetaphil.com.ph.