Filipinos love to eat, and love their gata dishes even more. And we know that the key to a delicious gata is coconut milk that has the "unang piga" quality. But, isn't troublesome to always have to go to the market when you need gata? While you can sometimes buy them already grated, you'll still need to press them yourself. And once all those steps are done, you have to find the energy to cook your dish right away? Well, here's the good new, mamas! The days of going through the hassle of "pagkayod" and "pagpiga" are now over. Coco mama proudly introduces the new Coco Mama Fresh Gata, the solution to all your gata needs!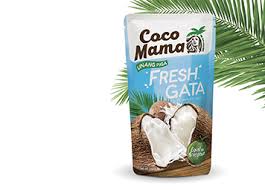 Proudly made in the Philippines using the country's finest coconuts, every pack of Coco Mama Fresh Gata contains coconut cream made from freshly pressed coconuts. These coconuts are grated, pressed, and packed on the same day, ensuring you only get that "sarap ng unang piga" in every pack!. It is deliciouly creamy, appetizingly "puting puti" and "nagmamantika" when cooked, telling of how truly fresh it is. Its conveniently packed in a pouch which you simply nee to shake , tear, and pour onto your dishes. No more "kayod;; no more "piga-piga", only fresh gata!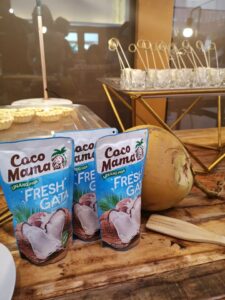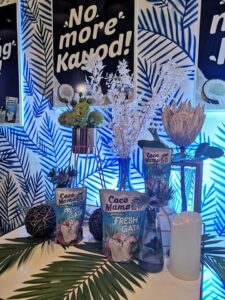 Use it for ginataang sitaw at kalabasa, chiken curry, gising-gising, adobo sa gata, and your other favorite gata dishes. You can also use it to make your beloved desserts and kakainin like ginataang bilo bilo, biko, maja blanca and ginataang mais. The possibilities are endless with COCO MAMA FRESH GATA, you just gata try it now. In fact, storing gata is now a problem of the past,as every pack of Coco mama fresh gat last longer than your usual "kinayod na gata". Just store it in your pantry and enjoy gata anytime!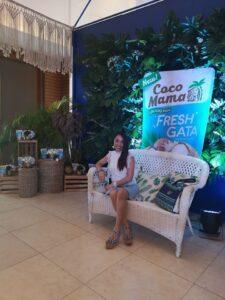 Coco Mama Fresh Gata comes in two sizes– 200  ml (PHP 29), which is equivalent to one coconut, and 400 ml (PHP 60), which is equivalent to two coconuts. It is now available in supermarkets nationwide.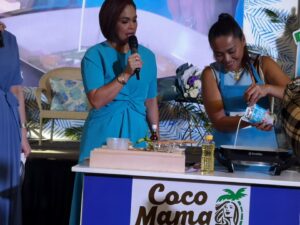 With the new Coco Mama Fresh Gata, there's no more need for "kayod" and "piga"! You get that "sarap ng unang piga", without the hassle. Who knew cooking gata dishes can be done this easily? Well, you just #Gatabilib!
To know more like Coco Mama on
Facebook: https://web.facebook.com/CocoMamaPhilippines/
Instagram: @cocomamaPh