Sometimes it may seem like your skin is impossible to manage, especially when you wake up and have to prepare breakfast for the whole family, then stuck in traffic going to work. We don't usually take good care of our skin. I admit since I became a mom I rarely go to the skincare clinics just to have a facial because its time consuming, but as we all dont know time goes by our skin develop some skin issues that our skin can look older than our age.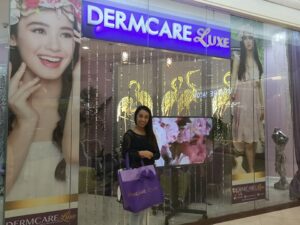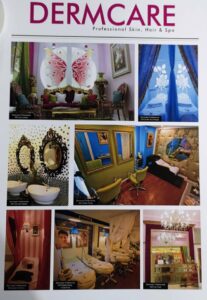 Great skin is not simply a matter of our daily habits, in fact it have a big impact on what we see in the mirror.  Ultimately, caring for your skin is simply personal. My dermatologist always telling me that the continuous good results in our skin are only seen through consistent routine and visit quarterly on our trusted skin clinic.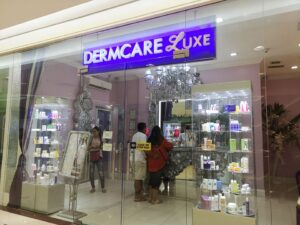 Here's Dermcare a professional skin clinic were all the staffs are skillfully trained, they offer skin, hair and spa that allows everyone to relax,enjoy the luxurious experience at the affordable price.
This year they will be celebrating its 30th year with pride and gratitude. Dermcare buisness has grown to employ about 1,000 people in eighty eight(88) in eighty eight Dermcare wellness centers and twenty seven (27) Belle La  Peau waxing salons all over the Philippines.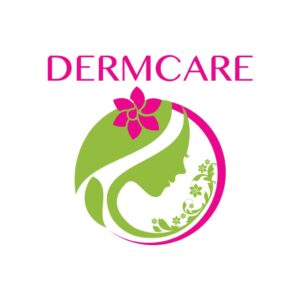 Here are the list of services that Dermcare offers:
Dermcare also offer big discounts in METRODEAL site, and sold atleast 100 thousand vouchers everday.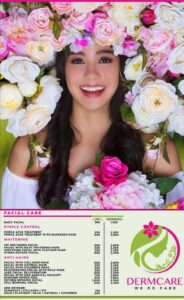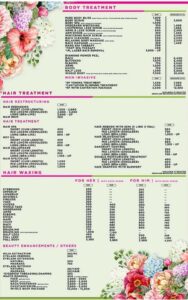 Also this year they will launch their best selling product that will reveal the healthiest glow in our skin this is the Crystal White AO+ Japan made product and its primary ingredient is Yeast extract which contain concentrated amino acids that are beneficial for skin and beauty.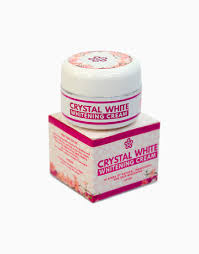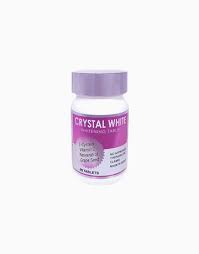 In line with this are the two products the Crystal White AO+ Skin Supplements and Crystal White whitening cream that has a 16 kinds of natural ingredients for skin whitening.
I honestly admit that this has a good effect on my skin,I use the Crystal White whitening cream for the past 2 months and it really work for my combination skin, I bought this during cosmobeautycon (Cosmopolitan event last September) and it really whitens my darkspots and glow my skin ever than before.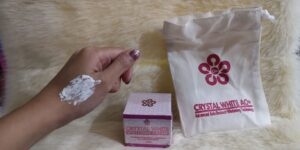 Here's are the benefits of this products,
Lightens skin
Reduce uneven skin tone
Moisturizes skin
Reduces wrinkles and fine lines
Promotes Healthy Skin
Promotes Healthy Skin
Protects skin from the sun spf
Nourishes the skin to give a brighter glow
Improves bodily functions
It is available on all Dermcare branches, Shopee, Belle La Peu branches, and Beauty MNL.
On the other hand they also have this "KWENTONG PILIPINA" Stories of Inspiration, Insight, and empowerment. This is a digital platform made to empower Filipinas will be launching this November 2019. This is a part of an advocacy to elevate the lives of Filipina.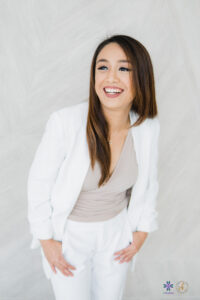 Wherein viewers can become a part of a community where they can interact with likeminded Filipina in all ages. This will give them a place to share their own stories, pieces of advice and ask questions to their fellow members.
KWENTONG PILIPINA advocacy is championed by the wellness Innovators Corporation, in partnership with different local organizations and individuals. Visit www.crystalwhitephilippines.com website.
Dermcare has been in the industry over 30 years, Zenaida Palisoc is the President & CEO of Dermcare she was aware that during his time on the 80's, she opened the first dermcare Proffessionals skin,Hair, Spa. With 120 branches all over the Philippines, Dermcare is continuously providing its costumers with innovative products and services that are responsive to their need and lifestyle.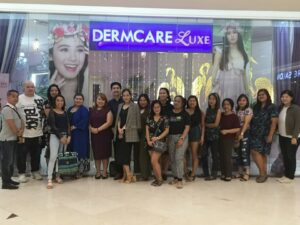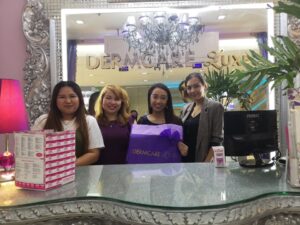 "The beauty that is defined by the streght in every wome's character, gentle yet strong and firm in her beliefs and conviction. Confident yet hubmle in spite of all her achievements in life". Zenaida Palisoc President & CEO of Dermcare said.
Visit their page for announcements and promos
Website: https://www.dermcareprofessional.com/
Facebook: https://web.facebook.com/i.like.dermcare/?_rdc=1&_rdr
Instagram: https://www.instagram.com/dermcarephilippines/?hl=en
Disclaimer: 
DERMCARE Proffessional skin,hair and spa and DERMCARE luxe wellness & spa are NOT associated nor affiliated or in any way connceted with DERMACARE face and body and lasers center/ DERMACARE skin,hair &spa.
Dermcare, as well as related name,marks, emblems ,logos and images are registered trademarks.