- Advertisement -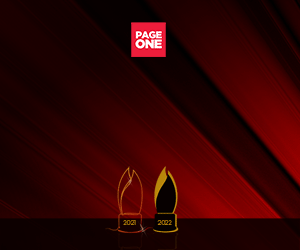 As of September, more than 1,700 COVID-19 cases were reported in the Bicol region, according to Department of Health–Center for Health and Development (DOH–CHD) Bicol Regional Director Dr. Ernie D. Vera. The lack of proper equipment and facilities has affected the province's efforts to control the spread of the virus.
With that, Lopez-led Energy Development Corporation (EDC) refocused its COVID-19 resiliency efforts in its host communities in Bicol to initiatives that will enhance local mass testing capabilities. Through a partnership with the DOH–CHD Bicol, EDC donated P4.2 million to fund the expansion and refurbishment of the health center's building and COVID-19 testing laboratory, which is one of only two in the Bicol region accredited by the Research Institute for Tropical Medicine (RITM).
The partnership between EDC and DOH–CHD Bicol was formalized with a virtual signing ceremony of the Memorandum of Agreement and Deed of Donation between DOH–CHD Bicol led by Dr. Vera, Assistant Regional Director Ferchito Avelino, Chief of the Management Support Division Norberto Balane Jr., and Cluster Head for Infectious and Communicable Disease Dr. Jannish Alcala Arellano; and EDC led by Senior Vice President and OIC of Facilities, Operations and Maintenance Group Engr. Liberato S. Virata, Assistant Vice President and Corporate Support Functions Head Regina Victoria J. Pascua, Corporate Social Responsibility (CSR) and Public Relations Head Atty. Allan V. Barcena, Bacon–Manito (BacMan) Geothermal Facility Head Engr. Marcel Rosario; and BacMan CSR Head Eduardo Jimenez.
"EDC puts a great premium on community development and resiliency. I have seen what we can accomplish by working hand in hand with the local government and I look forward to the beginning of a more dynamic partnership with DOH and other key agencies in ensuring that the people are healthy and safe," said Virata.
"We believe this partnership will be a best practice for us in government. We are the first regional agency that partnered with a private organization, a power company. It is an honor for us to have EDC as a partner," said Dr. Vera.
The expansion and refurbishment of the DOH laboratories will ramp up the region's testing capabilities and help them gather the necessary information to find ways to further flatten the curve and manage the pandemic in the area.
EDC operates the 140MW BacMan Geothermal Project that supplies clean and reliable power to the Luzon grid. It is a global pioneer in the geothermal energy industry and the country's largest vertically integrated geothermal developer, supplying 1,457.8MW of clean and renewable energy to the Philippines.