Are you looking for a restaurant that suits your taste? specifically perfect for all ages, from kids, teenagers, middle age,grand parents, barkadas, relatives and loved ones. Here's Fiesta Alamexo a spanish,mexican and Filipino dish with a twist.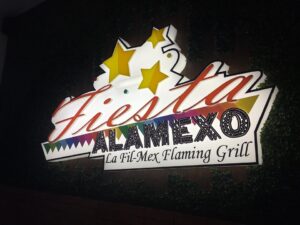 Today September 18, 2019 Fiesta Alamexo is now at their soft opening at Shangrila Plaza Mall Mandaluyong Level 6.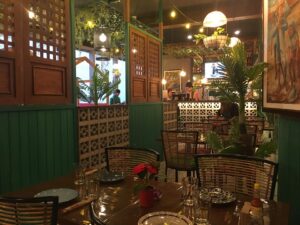 Absolutely love the vibe and interiors of this new restaurant in Shangrila Plaza Mall Ortigas! It's festive and fun atmosphere will definitely make you want to come back not only for their good food which is a fusion of Spanish and Filipino cuisine.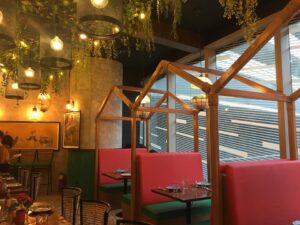 What's really amazing here as well is their interiors! You will have a tropical feel inside! I love that they added so much plants and murals around the restaurant! It looks very classy! All their furniture's really fit the interiors of the whole place! It's sunny outside, and you will not feel the heat at all considering that they are surrounded with glass windows! Plus, they have a hidden rest room which is very nice because it's an eye sore for me to see visible restrooms in the restaurant!  AMAZING AND REMARKABLE INTERIORS!
Fiesta Alamexo serves from short orders for sharing, mains in hot plate for sharing, flaming grills,mexican favorites, fiesta hanging char-grills, fiesta in hot pot mexicana, hacienda de alamexo, fiesta bites and mexican popular mexican cocktails.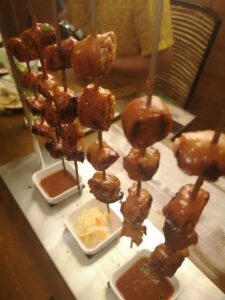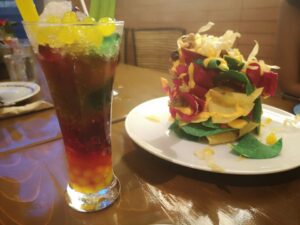 What strike my taste the most is the Steak ala Familia a medium rare soft and tender steak. The Fiesta hanging char-grills in the menu is no less extraordinary from the grilled burger which had that distinct smoky taste and slightly chewy and crunch all in one go, it served as a spring board to the rest of the goodness we were about to partake. The Homestyle cheese & coconut cheesecake was beautifully smooth to the taste, I was looking for that distinct cheesecake flavor but it was left wanting. The quesadilla , I enjoyed very much. The Steak ala Familia was extremely soft, paired with the gravy sauce alternate this with sips of Guacamole Paloma- their lively take on the Spanish drink was given a twist by fresh avocado and citrus with tequila blended to enhance the flavor and taste. You can barely glide your fork and it will simply come apart. It is so deliciously flavorful from the slow cooking process.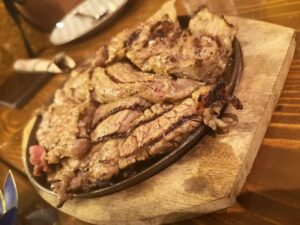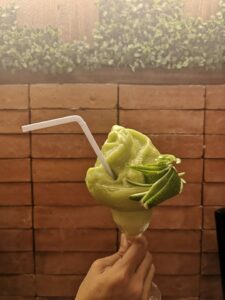 Overall, I was sooo happy with the dishes we had and I highly recommend. Price is a big on the steep end but the quality of food is amazing! I will surely be back. Service was friendly, non intrusive but attentive during our visit. A must visit in Shangrila Mall Plaza Mandaluyong.
#fiestaalamexo #mplifyph