Who doesn't want a healthier brain for our kids?
Every parent wants the best for their child's health, and eating a healthy, well-balanced diet is so important for growth and development. In today's technologically advancing world, children are finding it harder to focus and retain thoughts. But if you're looking for a little boost for child's brain? Yes there is!
As a mom, my number one priority will always be my daughter's overall well being. My daughter Sarah is a picky eater that is why maybe she is not getting enough vitamins that she needs. We all know that proper diet is one — fresh fruits and veggies, whole grains, and natural proteins.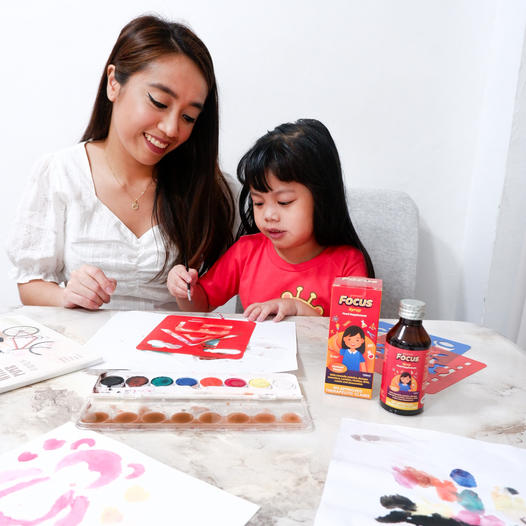 I admit my daughter use gadgets for her to be entertain, learn or distract them while I get some work done. In the long run I realized that my daughter need some supplement to protect her eyes against blue light emitted by gadgets. I'm glad I found Focus Ph it is a Plant-based brain and memory-boosting ingredients. FDA Approved, Paraben-free with no synthetic vitamins, no artificial colors and no artificial sweeteners.
My daughter loves it! I make sure Sarah working her memory retention muscles not only by reading books but also by playing with her favorite toys that boost her cognitive skills. Through play, I know Sarah is gaining confidence, learning decision making skills and acquiring critical thinking skills that will prepare her when she grow up.
Focus Ph helps her boost memory and concentration. She also likes being appreciated and it helps her retain that positive quality in her memory.
As her mom I make sure to give her Focus Ph everyday and I guide her on every possible interactions and experiences that enhance her learning and support her brain development.
Focus Syrup is available online and in Mercury Drugstores Nationwide.
For more information visit their Focus Ph Social Media Pages or website https://www.greenleafherbals.ph/focus-syrup