Thousands of moms share the importance of providing gentle protection for the sensitive skin of our little ones
Manila, Philippines – Thousands of moms rallied together to share the importance of protecting babies' sensitive skin through Chain of Johnson's Cottontouch Care. What most moms fail to remember is that baby's skin is innately sensitive. According to the National President of the Mother and Child Nurses Association of the Philippines (MCNAP) Nurse Aileen Ongleo, babies' skin requires a mild and gentle product to protect their sensitive skin, which is 30% thinner. Thinner skin layers account for the quicker water loss, which makes their skin more vulnerable to manifestations of flareups or redness especially when these encounter aggressors. As they continue to grow, babies with sensitive skin will require additional protection and support for their skin type.
Johnson's Mombassador Divine Lee-Go together with esteemed guests– MCNAP Nurse Aileen Ongleo, a pediatrician and diplomate from the Philippine Pediatric Society Dr. Marev Matic, and J&J Senior Scientist Kian Chiong– educated moms on topics related to baby's sensitive skin and how to best protect this through a Lazada Live attended by thousands of moms. While Mombassador Ryza Cenon and Camille Co kicked off a movement to reach out to hundreds of moms for them to experience the protection Johnson's Cottontouch brings to babies with sensitive skin.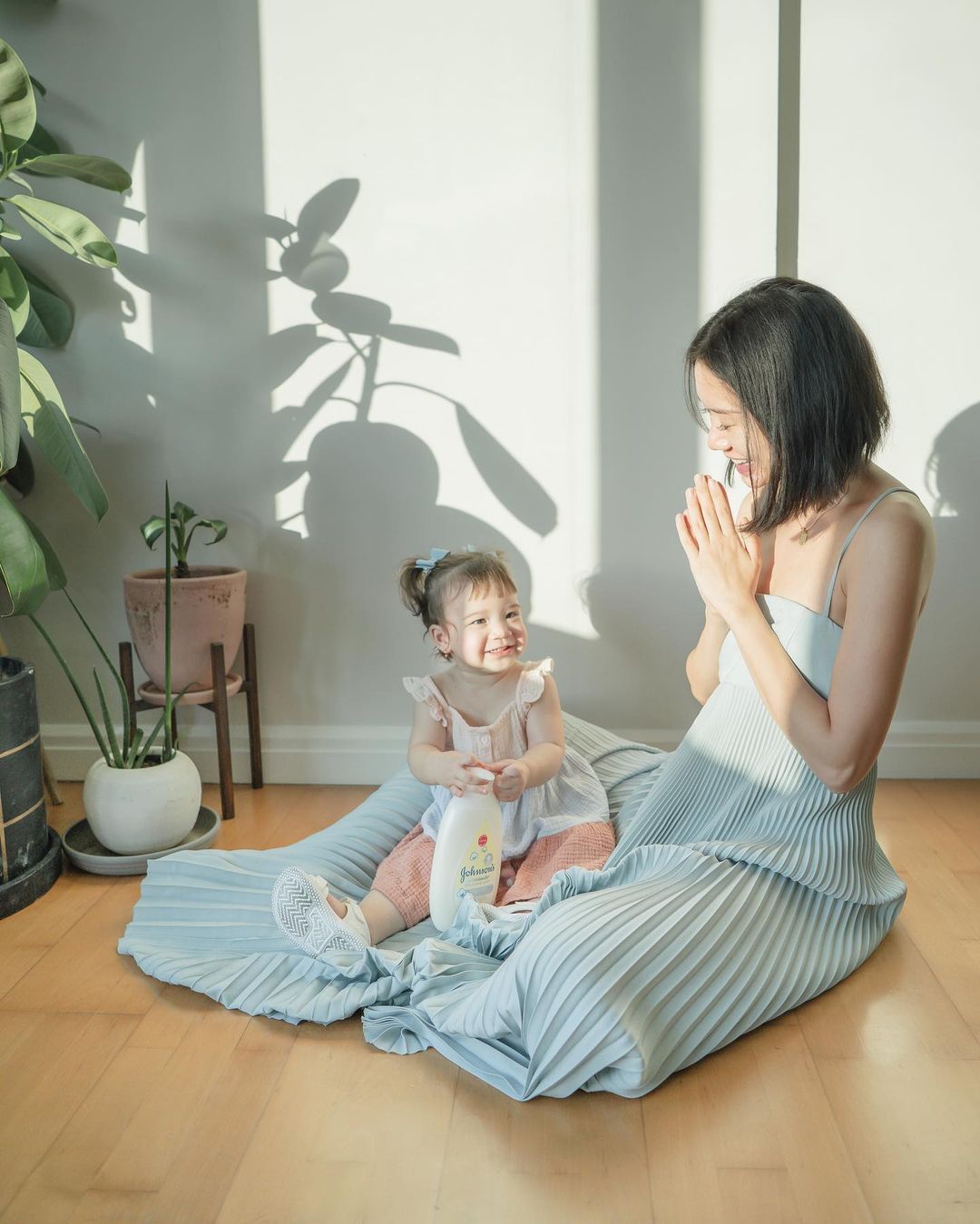 https://www.instagram.com/p/CcuBldtvZ5a/]
"I've been seeing markers that Dali has very sensitive skin like Baz- red patches and dryness. With Baz, hirap na hirap ako to find what's hiyang. It actually took me 6 mos before I found Johnson's Cottontouch! Imagine, 6 months akong nag trial and error!… Kaya everytime someone asks, I really recommend it."
"To those who have been following Sienna since birth, you probably know my baby has sensitive skin. She experienced rashes and bumps too as a baby so I've always been careful with the products I use on her. I've gone through the stress of trying all sorts of products, and Cottontouch has been the best in protecting her sensitive skin."
"Hi Mommies! So just after a few days of using Johnson's Cottontouch Wash and Lotion, Night's sensitive skin has already gotten visibly better with significantly reduced redness! Sobrang happy talaga ako na okay na skin ni Night kaya thank you uli to everyone who suggested these products, especially to Mommy @divinemlee and Mommy @itscamilleco. 💛"
Hundreds of moms followed suit and have also shared the gift of Cottontouch care to fellow moms within their online Facebook communities. Johnson's shared the gift of gentle protection for baby's sensitive skin by means of Johnson's Cottontouch gift packs.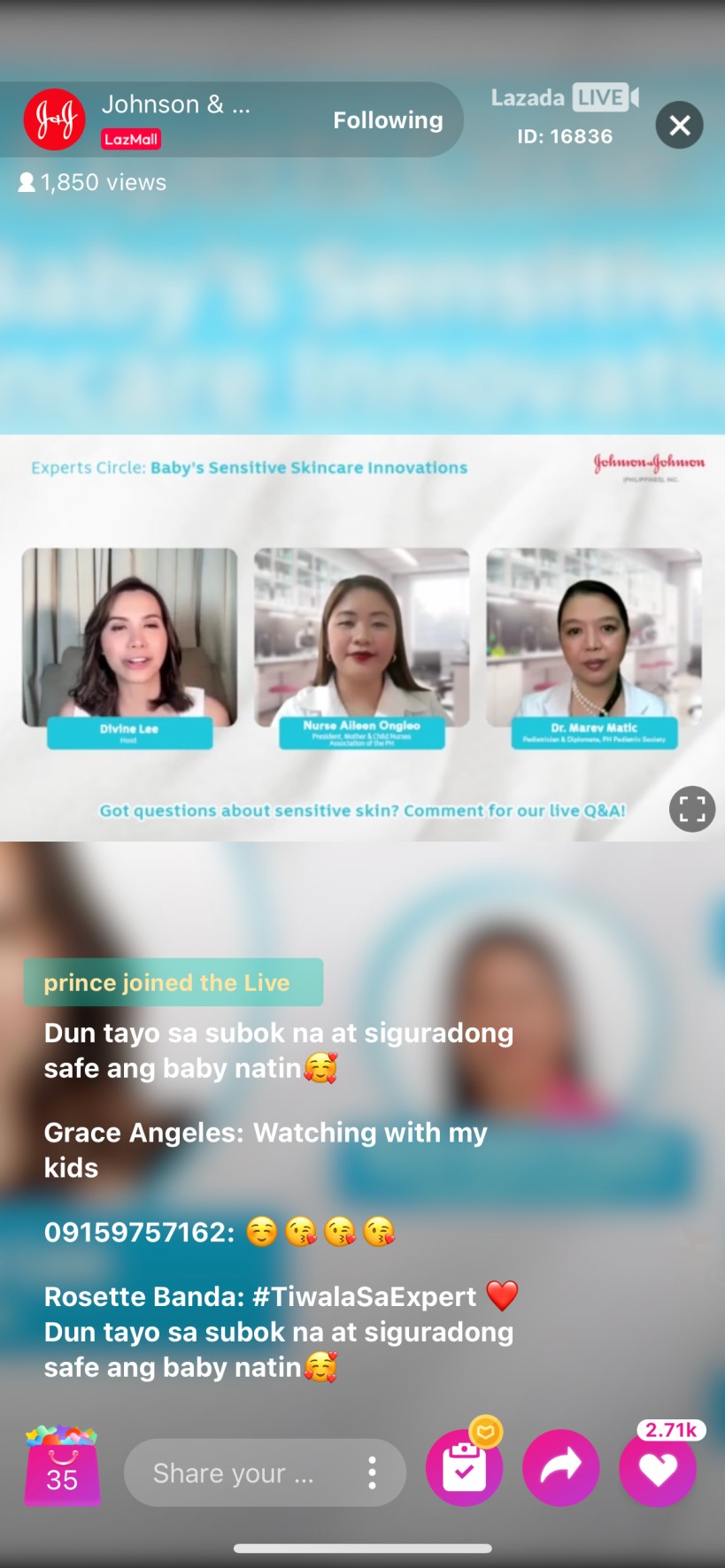 "As the leading brand for baby care, Johnson's Baby has innovated a product especially designed for babies with sensitive skin. Johnson's Cottontouch range is formulated with a mild and gentle formula that forms a layer of protection against allergens and rashes and is also triple-tested by the experts kaya #TiwalaAngExperts. It has always been the mission of Johnson's Baby to give babies the healthiest start to life– and even babies with sensitive skin– so they can thrive and that is why we, as a brand, want to empower our moms with our selection of products no matter their babies' skin types." says marketing manager, Alde Po.
Protect your baby's sensitive skin with JOHNSON'S Baby Cottontouch Wash, Lotion, and Oil, which are available in leading drugstores, supermarkets, and e-commerce platforms nationwide such as Shopee and Lazada. To get to know more about your baby's sensitive skin and how to give gentle protection, follow Johnson's Baby on their official social media pages www.facebook.com/JohnsonsBabyPhilippines on Facebook and www.instagram.com/johnsonsbabyph on Instagram.