We have all been dreaming to find the one and, the Universe will sometimes give us at least a reasonable 60% / 40% chance in winning the cards we choose to play. Most often than not, we fall into the 60% black hole along with the people who share the same dating horror stories.
We are all aware, dating is tough, it is tricky and draining. People tend to use a lot of psychological tactics and mind games as if we are in a thriller Netflix series. We get tired, but once you find that someone you enjoy hanging out with and matches your energy, you wouldn't want to let them go.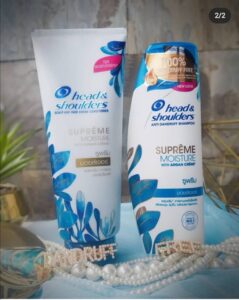 Here are a couple dating mishaps that we can laugh at (and learn from) –
1. The One That Got the Bill
"I sometimes daydream of that perfect date, you know, like candle-lit dinner by the beach with my feet on the sand. I mean, it is the first date, right? So, when I met up with someone I met on a dating app, I was ecstatic! I prepared everything from the dress I would wear to the littlest things – like, the lipstick color I would use. It was all good and, I was starting to like him because we share the same interests and he was so funny! But, when it was time to pay for the bill, his eyes went wide and asked if I could pay for it because, apparently, he "forgot" his ATM card and had no cash on hand. As an independent woman who can buy and pay meals on my own, I said yes, but got really turned-off. I mean, "forgetting" necessities like ATM card and cash on a first date? The guy must have a lot on his mind." – Jojo, PR Practitioner
2. I Forgot That You Existed
"I came from a long-term relationship, so dating became an alien term for me. My friend tried to set me up with his college friend and I thought, why not try? He, then, picked me up at my house and had a complete plan of what we would be doing for the day – I was amazed. I mean, a gay guy who can plan, +10 points for you! And, he was so neat and smells good that when he reached and kissed me on the cheek, no sweat and scalp odor at all (considering he just came from the gym). We were en route to our first venue when he blurted that he needed to drop by the grocery store to check on something. I said yes and decided to stay inside the car since he said, "Be back in 5!" without knowing that what he really meant was, "be back in 5 hours!" I stayed inside the car the whole day and he totally forgot I was there. I had to call my friend and tell him it was over when it hadn't even started yet." – Jay, Ad Guy
3. Snow White Queen
"My first date was with my college crush. She looked just like an angel and when I finally found the confidence to ask her out and watch movie, I was shocked that she said yes. When we met at the theatre, she was wearing her little black dress, and her hair was literally her crowning glory. But she kept on scratching her head, I shrugged it off and tried to enjoy the day with her. We were having fun not until I was about to lean my head on her shoulders and to my surprise, a flaky truth came out! An angel with flakes on her head – totally turned off. Before I brought her home, I subtly told her how anti-dandruff shampoo works magic! – Chris, Artist
4. Thunder Thighs
"I love meeting new people, so I go out on a date as often as I can. When I met this guy on a dating app, I thought, "pwede na." One night, when we were having dinner, I saw him looked at the voluptuous body of the girl at the bar and said, "kapag hindi sexy dapat hindi na nagsusuot ng ganyan," I was surprised. So, when we were done eating, I stood up and whispered, "kapag hindi naman masyadong cute hindi na dapat nagcocomment ng ganyan." I kissed him on the cheek and walked out." – Jem G., Broker
5. Thank You, Text!
"I was so excited to tell my friend how my date went, so I texted her, "girl, sobrang kinikilig ako. Gusto ko sya." Within a second, I got a reply not from my friend, but from the guy. Turned out, I sent the text to the wrong person! It was so embarrassing that I refused a second date when he asked me." – Chin, Student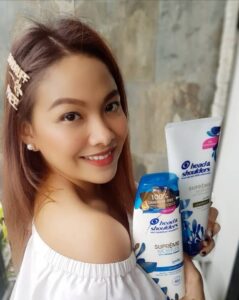 First dates are one of the most crucial stages in meeting your soon-to-be partner and, we make sure that we put our best foot forward. But, sometimes, these dates will also either make the relationship go on forever or, stop right there and then.
This Heart's Month, we will regain ourselves and bring back that dating confidence that was once buried six feet under. Head & Shoulders is here to help you be confident enough to put your heads together even on the first date! It also completely removes scalp odor, itch and leaves you 100% dandruff-free. You'll never know, you might be in for that life-long promise.
Get to know more about Head & Shoulders here: https://www.headandshoulders.ph/en-ph