Los Angeles, CA – This Spring 2021, GUESS is collaborating with FriendsWithYou on an expansive collection of colorful silhouettes and fabrications. The capsule launched last May 26, 2021 at select GUESS retail stores and online at guess.com.ph GUESS has teamed up with global music superstar, J Balvin, to star in the GUESS x FriendsWithYou campaign.
"GUESS has joined forces with FriendsWithYou to spark a movement — an opportunity to shape our world to be a happy place, a place where everything is Friends-With-You," says FriendsWithYou founders, Samuel Borkson and Arturo Sandoval III. "We believe that together we can create a peaceful and joyful world by celebrating our diversities and commonalities."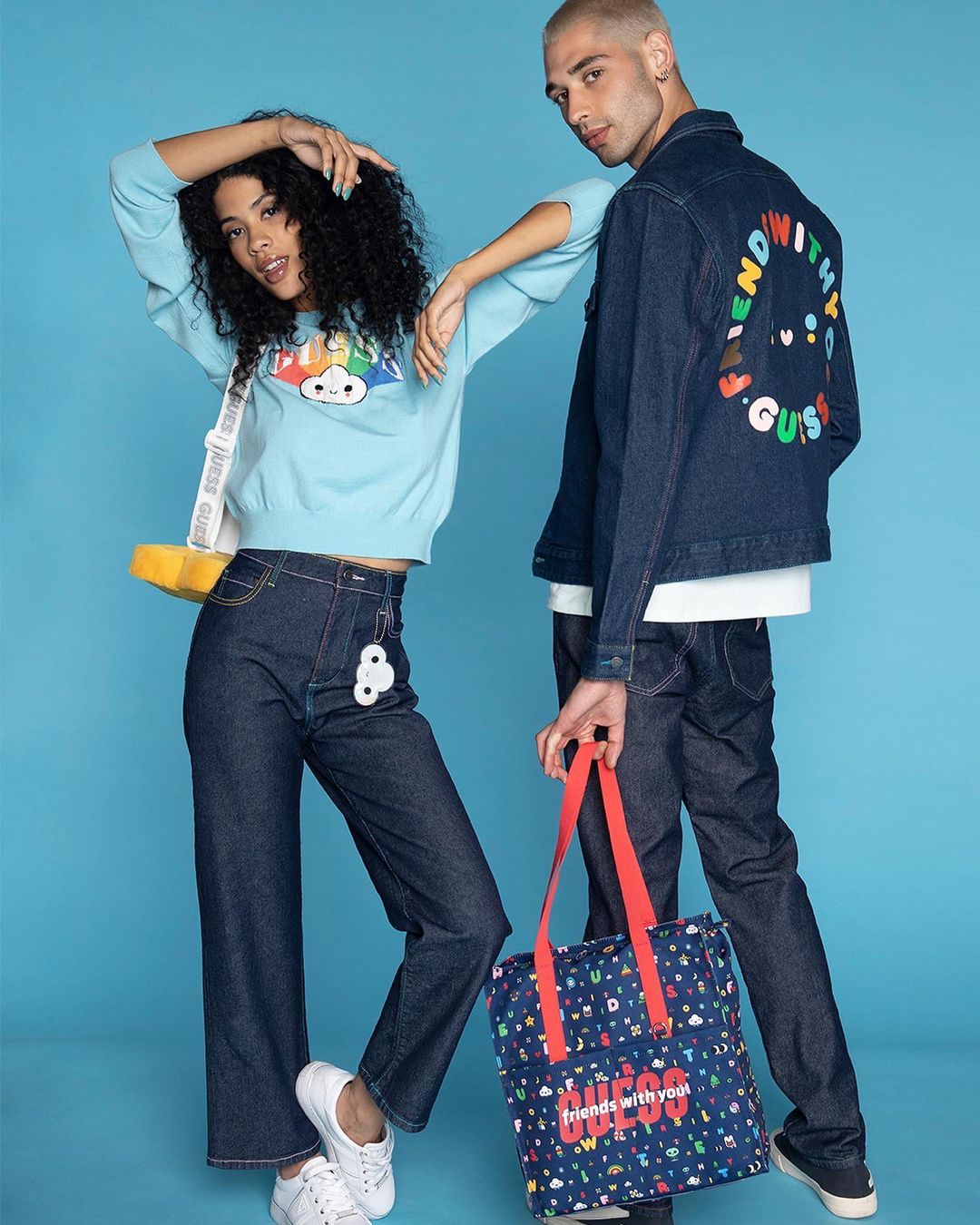 "At GUESS, we're always looking to inspire our customers," says Brand Partnerships Director, Nicolai Marciano. "We want our clothes to provoke a sense of celebration. We aim to get people excited not just about the product, but about their own creative expression and the fresh new perspectives of artists worldwide. This collection is a celebration of FriendsWithYou and the art they bring to the world."
About GUESS?, Inc.
For more information about the Company, please visit www.guess.com.
FriendsWithYou Email Sign up
US: https://www.guess.com/us/en/originals/guess-originals-x-friendswithyou?utm_source=referral&utm_medium=pr&utm_campaign=gus_friendswithyou_040521
CA: https://www.guess.com/ca/en/ori