- Advertisement -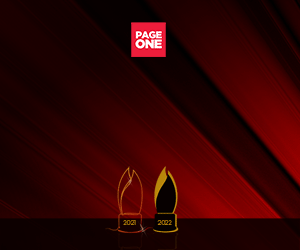 The first day of school sets the mood for the whole academic year. Like the saying goes, "first impressions last." So, you have to definitely ace your first day, which also means a new set of self-introductions.
It would be fine if you'd just be asked to simply introduce yourself, but, in our time, everybody has to show their inner artistry. It has never been more challenging to be asked to make an impromptu, creative introduction of yourself. Whether you're 100% back in the classroom, continuing an online class or working in a hybrid setup, this one's for you.
Have you ever thought about preparing yourself to creatively introduce yourself? Well, if you haven't, here are some tips to ace your first impression.
HIT THAT FAVORITE SONG!

Introducing yourself through the tune of a song would be one of the useful things students usually do. But it never gets old since there are plenty of songs released every year which you can use to have a different rhyme from the others. You can sing it by simply describing yourself, just everything about you. You may include some information about your family or your livelihood.
Have you ever watched Aira Lopez's introduction video? It has been trending every school year. That's how good she was! It's very creative, as she even used a photo slide and added some advertisements for their business, which made everyone amused. Well, if you haven't seen it yet, you really have to!
EVOKES YOUR PAST LIFE AND EXPERIENCES WITH SPOKEN POETRY!

Recall your past self, habits, attitude, and unforgettable experiences that made you who you are today. Try to compare yourself to something that could be a diamond, the sun, the moon, anything that you think may be connected to and describe who you are. It will give you an idea, but make sure to detail it correctly. Be as real as possible; your poetry must consist of your thoughts and words. You should be able to describe your inner feelings and who you are as a person.
TIME TO SHARE YOUR LIFE AND SHOW OFF YOUR INNER NARRATION SKILLS!

If you find yourself good at storytelling, such as pronouncing words and showing emotions, then for sure you'll fall into this art. It's basically narrating your story, from your childhood memories to where you are now. It doesn't have to be long. It can be a short scenario describing you and your life. You can use your greatest downfall and make it an inspiring one. You know, just think out of the box. Explore and be you.
Introducing yourself creatively may be hard to think about, but nevertheless, you'll be able to realize that you can be creative enough. You just really have to show it off, start sharing it and embrace it fully. This activity doesn't only help them to get to know you, but it also helps you to get to know yourself better by expressing your different abilities and characteristics.