Did you know? According to American Heart Association (AHA) recommends to eat fish containing #Omega-3 at least twice week. Milkfish/Bangus is an excellent source of Omega-3 and these fatty acids are believed to benefit the heart.
Craving for a Bangus with a twist?! A perfect lunch and dinner for the whole family. Here's Bang Bang Special Crispy Bangus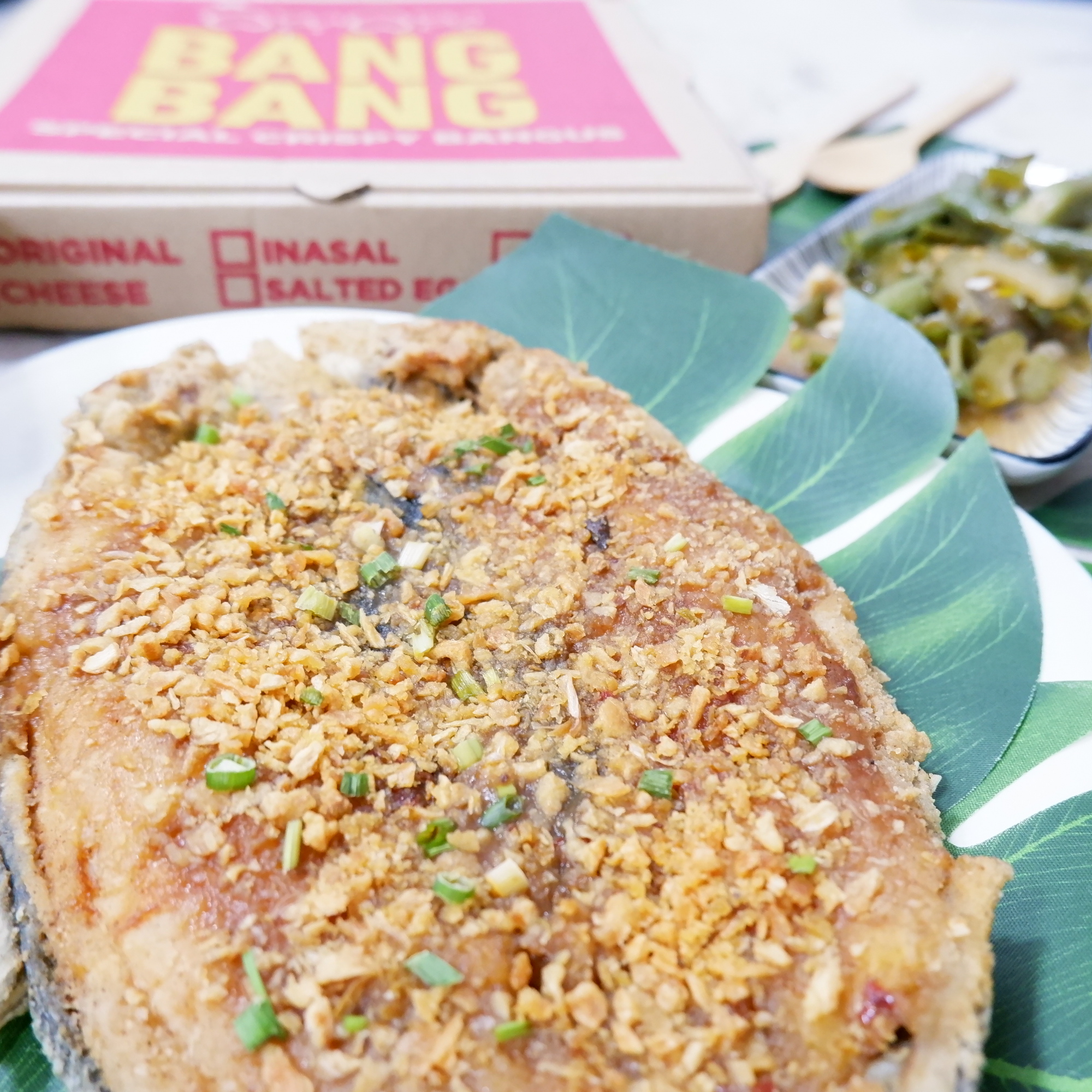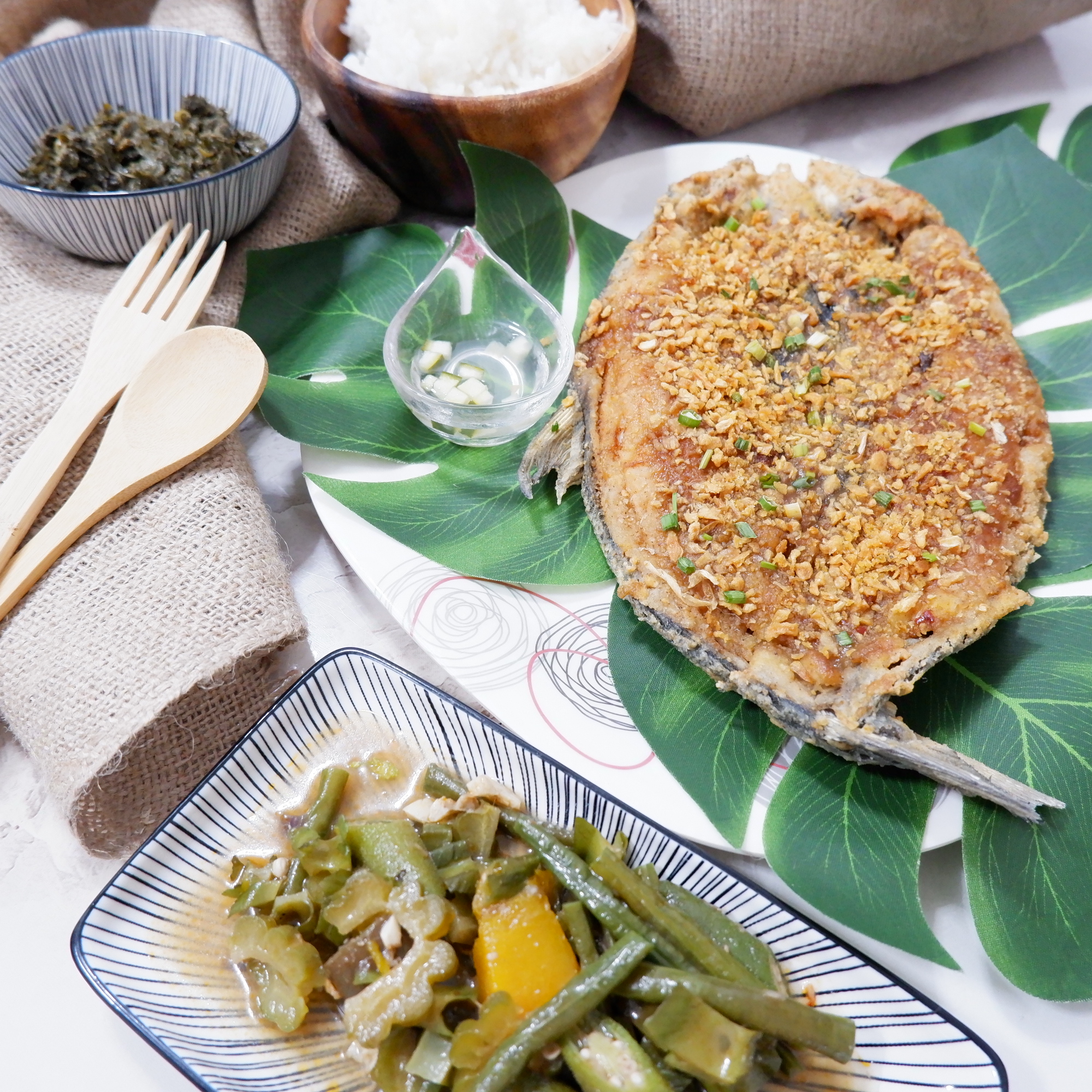 A flavorful Bangus perfect paired with pakbet & laing. Extra rice please! This Special bangus is good for 2-4 persons. Price starts 220.  Super Sulit! They have 13 branches.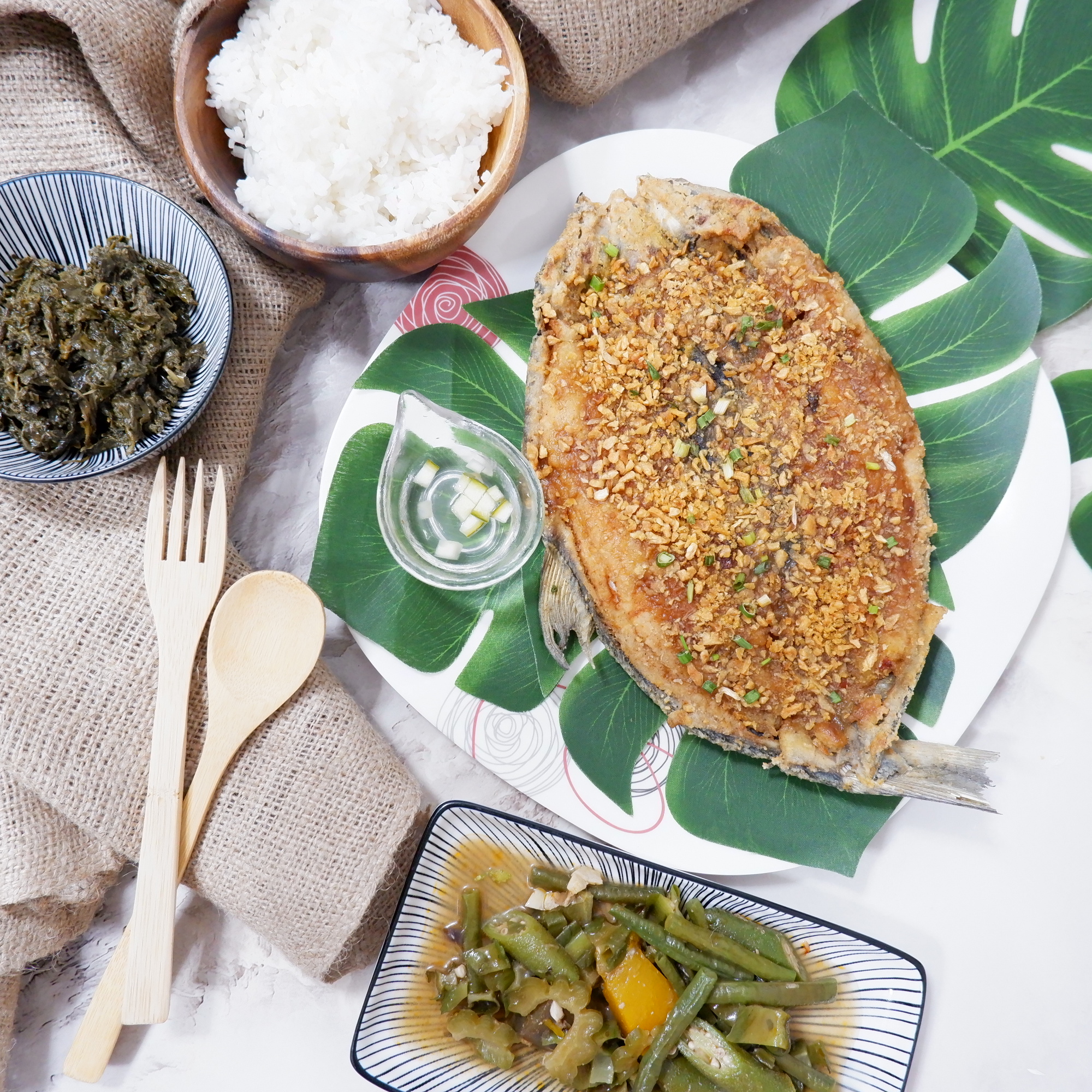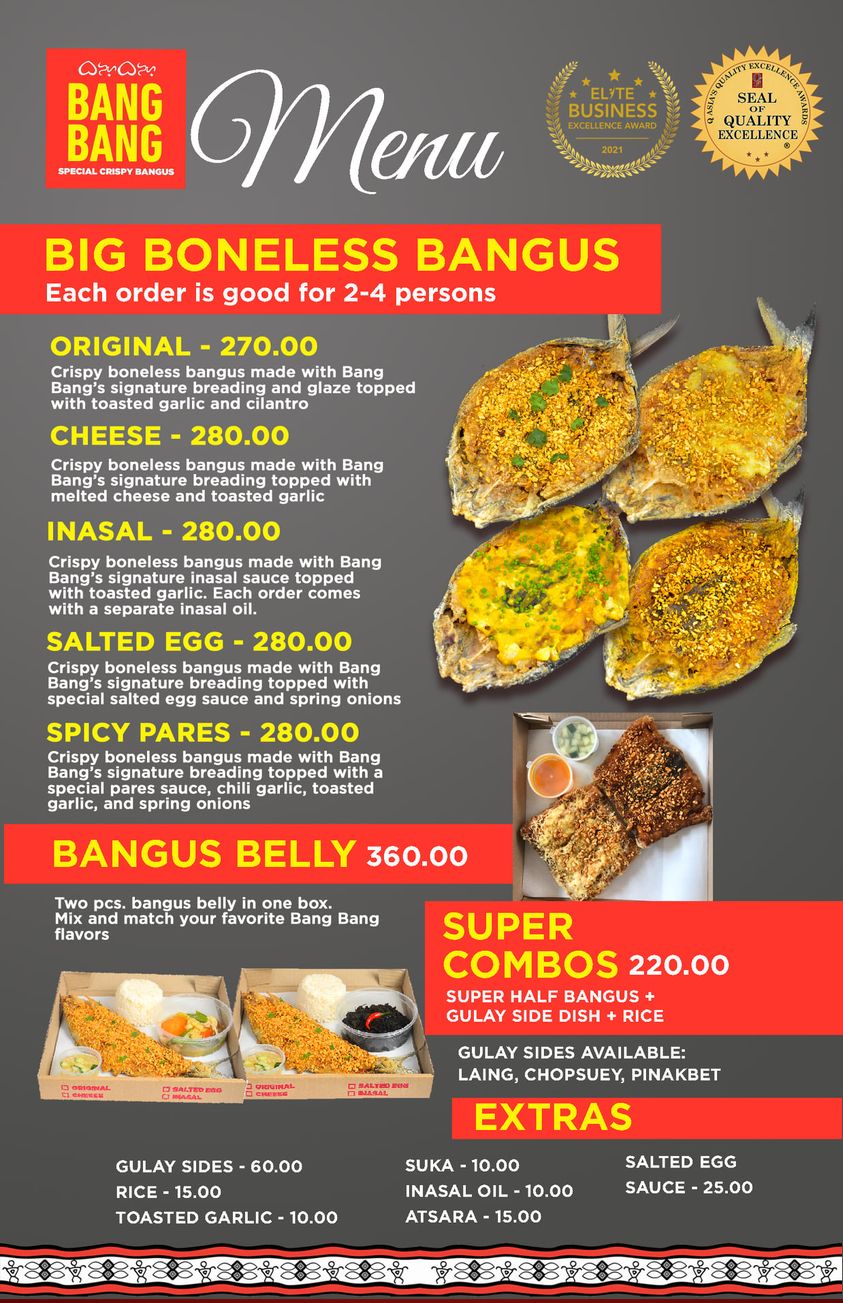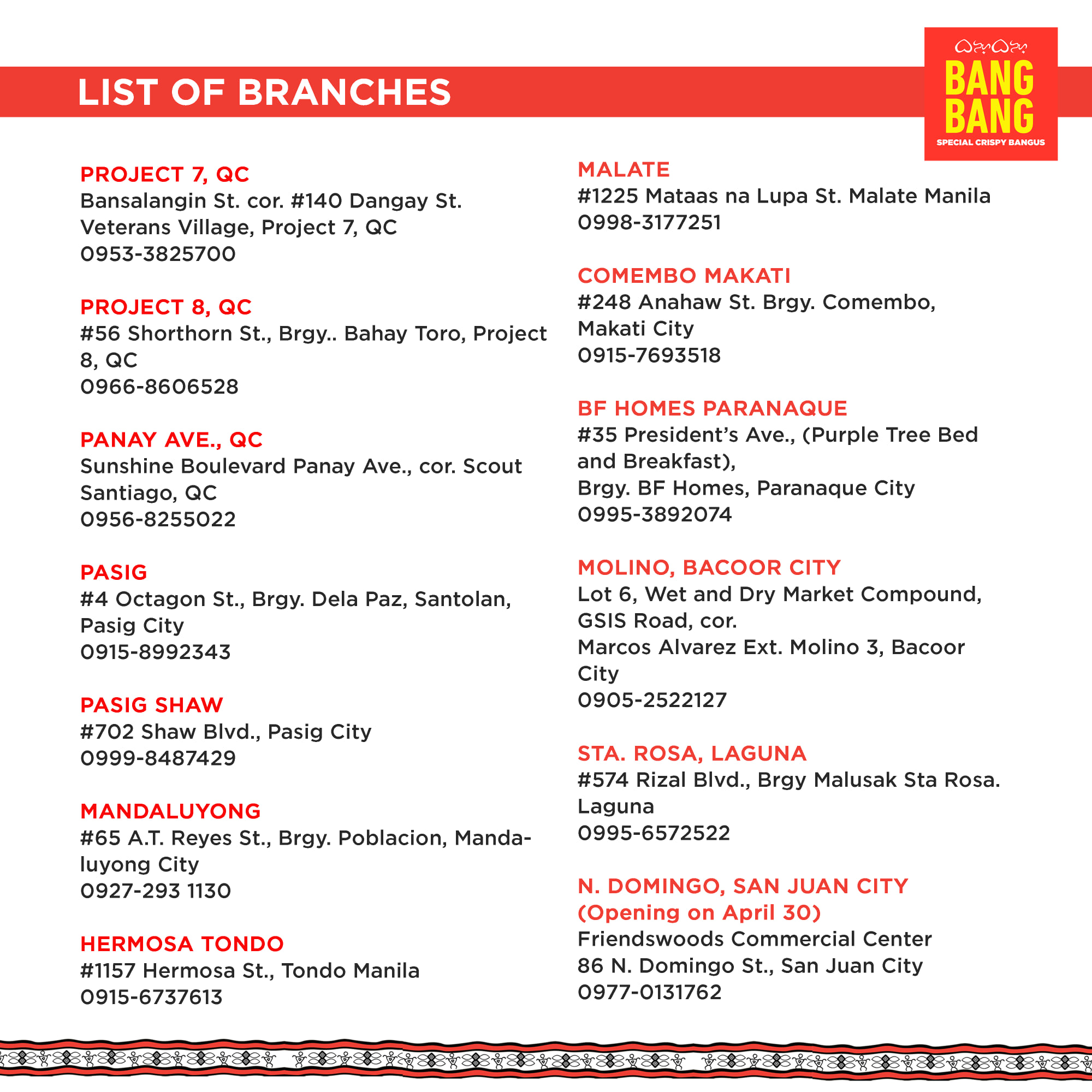 Always include Bang Bang Special Crispy Bangus in your diet and your heart will thank you for it!
For more information visit :
Facebook: Bang Bang Special Crispy Bangus
Instagram: bangbangbangusph