Mother's milk, Time tested for millions of years, is the best nutrients for the babies because of its nature's perfect food. That is why milk easy products are the essentials to every breastfeeding mothers.
When it comes to the best maternity bras and the best nursing bras, there are endless options. You've got everyday nursing bras, sleep nursing bras, nursing bras with molded cups, pumping bras and extra-supportive nursing bras specifically made for women with larger busts. Yes, the cup run over with choices, but how do you know which one is right for you? Milk easy is what I can recommend to you.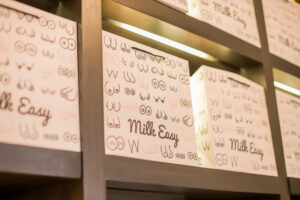 There's no hard and fast rule, but women often find it's time to buy a good maternity bra around week 18 of pregnancy. And no, your current bra in three sizes bigger won't do the trick maternity and nursing bras are specifically designed to provide the best support for growing, pregnant bodies.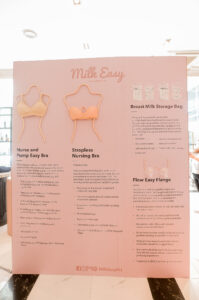 The features to keep in my mind when making a decision for a regular bra are especially crucial when you're looking for a maternity or nursing bra.  Based on my experience the best bras includes COMFORT,SUPPORT,COVERAGE,EASE.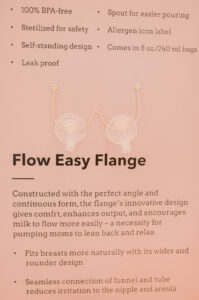 Milk Easy was created by breastfeeding and working moms who needed to find better solutions hence the creation of practical products for our already hectic lives. From wanting to wear tube dresses to not being hassled with changing into different bras to enhancing milk flow and relaxing while pumping, they wanted to give moms a solution in a fun way.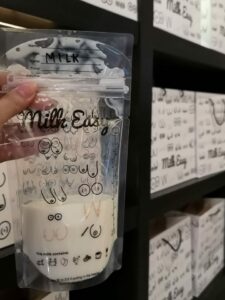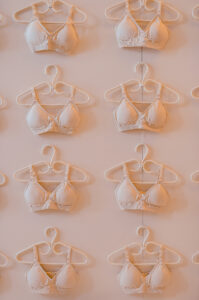 Newest Milk easy launch their breastfeeding products last October 8, 2019 at Sm Aura Premier Food Hall. Breastfeeding made easy with their newest and quality products.They offer almost the essential products when it comes to mothers breastfeeding journey they made it easy for us mothers.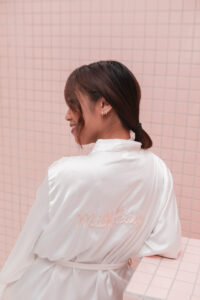 Here are the products must have for every moms investment for their baby to give the best convenient way to breastfeed and express breast milk whenever they go.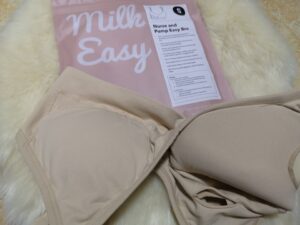 NURSE AND PUMP EASY BRA
The ultimate milking bra with a two-layer feature to let you nurse and pump at the same time. Its unique design makes this an everyday staple that provides support and function without sacrificing comfort or adding bulk.
-First combined nursing and hands-free pumping bra that looks and feels like a regular bra
-Frees up your hands which allows you to multitask while pumping
-Holds up flanges/bottles more firmly than normal pumping bras
-Provides good support without the use of underwires to prevent clogged ducts
-Zero cutting and gives everyday comfort
-Easy snap hooks to nurse or pump on-the-go
-Adjustable straps
-Removable pads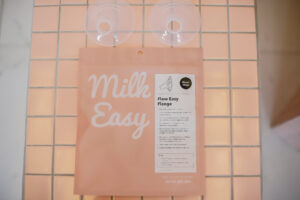 FLOW EASY FLANGE
Constructed with the perfect angle and continuous form, the flange's innovative design gives comfort, enhances output, and encourages milk to flow more easily – a necessity for pumping moms to lean back and relax.
-Fits breasts more naturally with its wider and rounder design
-Seamless connection of funnel and tube reduces irritation to the nipple and areola
-Stimulates better flow and reduces constriction of milk ducts
-Gives moms a more comfortable and natural position making it possible to lean back
-Helps prevent mastitis and other breast infections caused by clogged ducts
-Best used with Milk Easy's Nurse and Pump Easy bra for a more relaxed and productive pumping experience
-Bisphenol A (BPA) free food-grade material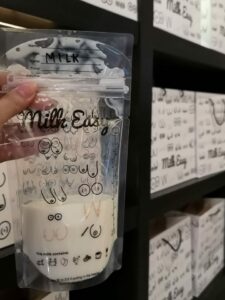 BREAST MILK STORAGE BAG
Designed by moms for moms, this pre-sterilized and double-safety sealed milk storage bag is guaranteed to store your liquid gold securely and hygienically. Equipped with a spot for easier pouring and allergen icons for fast labelling, it's a great asset for every mom's pump life.
-100% BPA-free
-Sterilized for safety
-Self-standing design
-Leak proof
-Spout for easier pouring
-Allergen icon label
-Comes in 8 oz/240 ml bags
STRAPLESS NURSING BRA
Coming soon…
This essential STRAPLESS T-shirt bra is seamless and provides full coverage for any sleeveless, tube or off-shoulder outfit. Its functional and streamlined style allows for nursing on-the-go without sacrificing style.
-Easy snap-on buttons to breastfeed anywhere, anytime
-Provides support with no underwire for maximum comfort
-Breathable padding perfect for lactating moms
-Detachable straps
-Full coverage cups
-Adjustable hook and eye back closure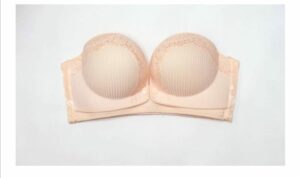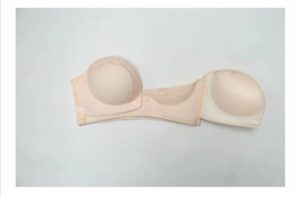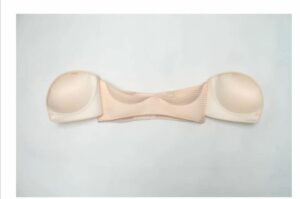 Indeed it was a afternoon successful milk easy launch. I must say this products are really good I can even use it for my next baby. One more thing I love the INSULATED BAG designed by milk easy it is very useful and trendy I can even use it when we go for movie dates or even on a daily basis without my daughter.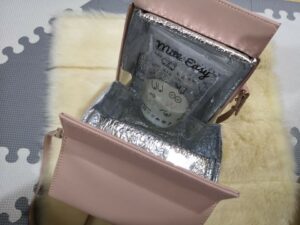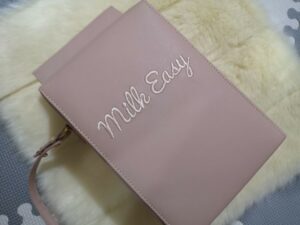 Thank you so much Milk easy for having me witness the successful launch of milk easy. special thanks to Audrey, Kato, Kidd and Angela for making the products trendy and millennial.
Congratulations to milk easy entire team, your products are the best,comfy,trendy,quality!
FIND MORE ABOUT THEIR PRODUCTS AT
Rustan's
The Parenting Emporium
Urban Mom
The Baby Ville Iloilo
Baby Stork Bacolod
Storked Davao
This are the awesome suppliers on the day of the launch:
Event setup @The.Floralist
Venue and food @TheFoodHallPH
Photographer @CocoonStudioPH
Hologram photo booth @SpinCam360
Play area @FunNestPH @FunNestParties
#MilkEasyPH