Make your guest feel at home with Pancake House. The Restaurant you've come to love for years and now offering its catering menu so you can continue to enjoy its feel-good dishes in the comfort of your home, your chosen venue, or wherever you please.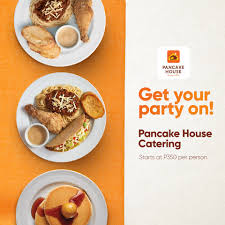 Whatever the celebration, or when you're in need of comfort food, make that choice of feeling good with Pancake House. From its slew of feel-good choices, to the attentive customer service, down to its homey ambiance; Pancake House has always been the place that less you have a dining experience that is warm and comforting. And with our catering, you can extend this experience wherever you decide to dine and to celebrate.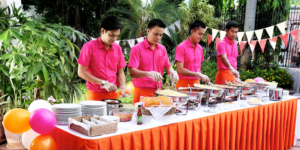 As familiar as a childhood friend, Pancake House has been around since the 1970's, Growing with Pnacake House, celebrating our happiest moments with family and friends, cheering us up when we needed it most. Pancake House has become constant, a staple in our lives.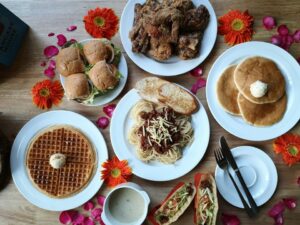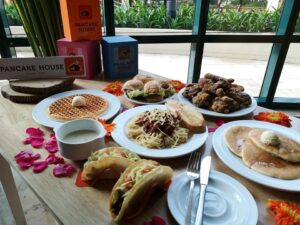 The restaurant has grown through the years, too, and today,they are happy to keep to keep welcoming new generations of friends like you into every Pancake House in Magallanes branch and the rest of over 100 outlets around the country and overseas and now, anywhere you want to, courtesy of their catering service.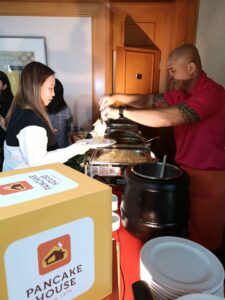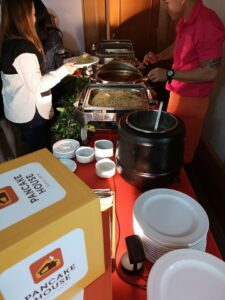 Whichever generations we are from, Pancake House is always here to welcome you, like a well-loved friend. To celebrate your favorites. to create new memories. To bring home goodness and to make you feel good.
To know more about their catering service visit their Facebook, Instagram and https://www.pancakehouse.com.ph/catering