Keeping with its commitment to promote and enhance public health among local Filipino communities across the country, Pfizer Philippines Foundation, Inc. (PPFI) has partnered with Manila-based international non-governmental organization (INGO) Asia Society for Social Improvement and Sustainable Transformation (ASSIST) for a program called Likayan to raise awareness on breast self-examination (BSE) techniques for early detection of breast cancer.
As part of the partnership, PPFI and ASSIST have begun administering healthcare and educational services to underserved women in the town of Balayan, Batangas. Their efforts mainly involve the teaching of breast self-examination techniques. They are also capacitating and empowering community leaders comprised of teachers, youth leaders, midwives, and healthcare workers, as well as training a network of Community Champions to become Master Trainers and further spread awareness of BSE.
The need for the education and promotion of the practice of BSE, as well as general awareness of breast cancer, follows various findings regarding the illness in the Philippines. Data from the Global Cancer Observatory shows that breast cancer ranks #1 in the Philippines in terms of incidence, with more than 27,000 new cases in 2020.
"BSE is a very important first step in early detection and cure. With early detection, you can stop it right away, and simply do preventative or curative treatment and avoid the suffering," said ASSIST Executive Director of Projects and Strategy Francis Macatulad.
"We are truly glad to be working with such a proactive and caring organization in ASSIST to help save Filipino lives from the threat of breast cancer. We look forward to more things we can achieve through this partnership, as this is only the beginning of a fruitful endeavor," said PPFI Executive Director Geof Garcia.
"I want to thank PPFI and ASSIST for this amazing project that will train women and our Barangay Health Workers and help our community in Batangas to be more aware of breast cancer," said Carlos Ermita Alvarez, Balayan councilor. "We all know that early detection is key. These types of trainings are not really taught at the barangay level so I believe this will be a first in our community. This will definitely help women become more aware and pass the knowledge along to their friends, co-workers, and neighbors. We hope this project can train as many women and BHWs to help prevent breast cancer."
Other efforts and initiatives set out in the partnership include the use of the patient navigation program to promote and safeguard the general health of women from rural and urban poor areas, ultimately aiming to establish a wide network that will help Filipinos and engage stakeholders from the government and private sector to create a sustainable long-term impact.
ASSIST was established in 2003 with the aim of addressing social problems and sustainability challenges in the Asian region. It has evolved today into a self-sustaining international non-profit organization driven by passion for purpose and progress in the region. The organization embodies the values of professional outlook and social responsibility, and seeks to empower target groups and make them resilient to social, economic and environmental challenges through adopting a process-oriented approach to capacity building.
Pfizer Philippines Foundation, Inc. is a non-stock, non-profit corporation organized to perform charitable and social welfare activities and programs geared towards improving health capacities, education, and awareness. Founded in 1997, PPFI seeks to serve Filipino communities to improve health outcomes for a stronger nation of healthier citizens.
Through collaborations with NGOs and civic welfare groups, the government and its relevant agencies, as well as through the engagement of Pfizer colleagues as volunteers, PPFI aims to innovate, implement, and sustain equity-based programs that will significantly improve Filipinos' healthcare access.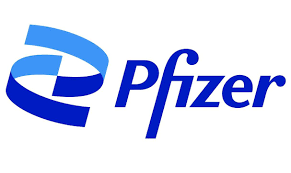 ASSIST and Pfizer Philippines Foundation have partnered for healthcare and educational services for underserved women in the town of Balayan, Batangas. Photo shows the ASSIST team with Councilor Carlos Ermita-Alvarez (4th from right) during the site visit to Balayan, Batangas.