Surely you've heard about the saying, "It's better to give than to receive", but the meaning of these words goes deeper than what it seems. When you give, you actually get so much more in return. Maybe not in the same form, but in a  more meaningful and valuable form. I think it will learn for us to be compassion, encouragement, kindness, selflessness, life-changing lessons, self-respect, and gratefulness.
Lending a helping hand can uplift the person's spirit especially during hard times. It will also set a great example for your family and friends. It emits positivity, fulfillment, happiness, and love to the people around you. When you help others, you will have a better understanding of why things happen and what we need to do to prevent them from happening again. You will find the smiles of those whom you've helped. Their gratefulness and prayers of blessings are worth more than a million gems. You will realize that helpings others is the most amazing feeling in the world.
Here's Preemie Philippines Official Support Group for Premature Babies in the Philippines that also supply of Similac Human Milk Fortifier. They help those in need. I attended their second event I was overwhelmed of their very touching stories. I cried, laugh and listen to their experiences that keep them strong in fighting for their babies life.
I would tell other parents to be there for each other and their little one. It's hard but will bring your family closer. Also, even though your child is having a rough start, during this time your baby is going through more than the most people do in their whole lives and they will be stronger for it.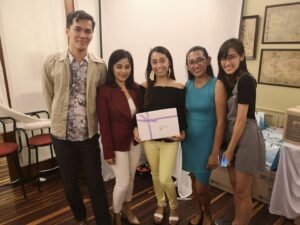 Last Novemeber 17, 2019 Sunday it was a very heart warming event I've ever attended. I cried, laugh and realize something worth anything in this world and it is my child. I've heard the stories of mothers who has preemie baby when they gaved birth how they deal with it, how they keep their faith high up, and to be strong. Can't take away my tears that day because I as mother felt the struggles mothers have been through.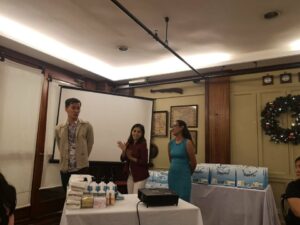 I'm glad that I have the privilege to witness this inspiring event and that mothers with preemie babies have their support community @preemiephilippines that has a great advocacy to help each and every mothers going the same situation.
Thank you also for the generous sponsors who made those mothers happy and help them in so many ways.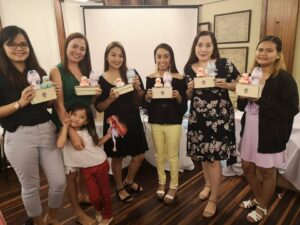 Special thanks to all the sponsors@tinybudsbaby @megamalunggay
@vpharmaph @infantinobaby_ph @profreeze.ph
@kmombabyph @zyji_shop @cleene_ph @hellomessybessy @liltwinkies @photobookph 
@babyflo
#PreemiePhilippines #WorldPrematurityDay #PreemieMomDate #momapproved #Momlife  #preemiephilippines #PreemiePH #PreemieMomDate #preemiemomdatebatch01