Every now and then, we do what we have to do to be happy and part of that is protecting our family. We should never underestimate the importance of health and happiness and never ever apologize for putting our wellness first and also important that we have a insurance.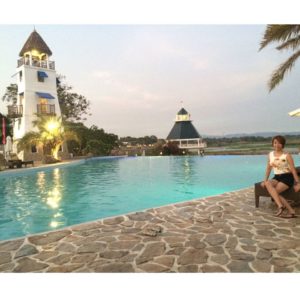 Lost passport, lost luggage, accidents abroad, third party property damage—these are just some of the unforeseen but possible inconveniences and emergencies that can occur when travelling.
I travel because it makes me realize how much I haven't seen, how much I'm not going to see, and how much I still need to see.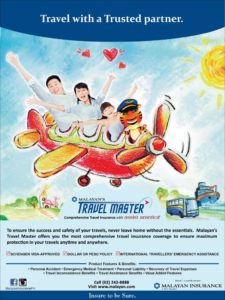 Admist of pandemic we need to be extra careful, during our travel abroad and also from work abroad. Challenge of traveling during the pandemic and are similar to those implemented in other countries to prevent importing cases of the disease. Travel Master offers the most comprehensive international travel insurance available in the Philippines  courtesy of our extensive network of worldwide emergency centers.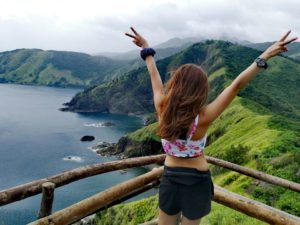 Security & Health
1. Check-in with your doctor and insurance carrier. Double check and make sure that you have all of the proper vaccinations and that you have renewed all essential prescriptions. Also, ask you medical insurance provider if your policy applies overseas for emergencies. If it doesn't, and you want to add extra coverage, protect yourself and have worry-free travels with Malayan Insurance Travel Master.
2. Bring copies of your passport. If your passport gets stolen or lost you want to be sure that you can still get back into the country, or be able to prove your citizenship.
3. Leave a copy of your passport. For extra backup, leave a copy of your passport at home or with someone you trust. Consider making an electronic copy you can store in your email account as well.
4. Register with your embassy. If there's a problem in the country, this will make it easier for your government to contact you and get you to safety.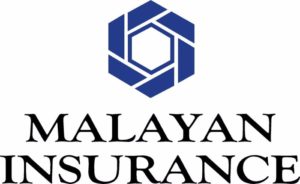 BUY YOUR TRAVEL MASTER INSURANCE VIA MALAYAN ONLINE WEBSITE!
https://www.malayan.com/products/packaged/travel-master
Traveling abroad is an exciting experience, but unpredictable illnesses and accidents can happen. Even worse, the resulting medical bills can be overwhelming.
The level of international medical coverage provided by your domestic insurance provider can vary greatly depending on your plan, so you may have very limited coverage or no coverage at all. A travel medical insurance plan can provide the coverage you need.
PERSONAL ACCIDENTProtect yourself from accidents when you travel. Travel Master provides compensation for  accidental death, dismemberment, or disablement as well as accidental burial benefit.
      EMERGENCY MEDICAL TREATMENT

Unexpected and sudden medical treatment abroad can be very expensive. Travelers often do not have immediate access to resources to pay for the appropriate treatment right away. Travel Master provides international travel health insurance for the emergency medical treatment you might need. Coverage also extends to follow-up care, as well as the daily incidental expenses involved in hospital confinement.

PERSONAL LIABILITY

When traveling to new places, you always run the risk of accidentally hurting someone or damaging someone else's property. Travel Master shoulders these risks so you can continue to enjoy your trip.

RECOVERY OF TRAVEL EXPENSES

If your trip needs to be cut sooner than you had planned, our Emergency Trip Termination feature shall reimburse the unused portion of travel and the non-refundable accommodation expenses that have been paid in advance.

If the trip has been cancelled within 30 days prior to the scheduled departure, the Emergency Trip Cancellation feature of your travel insurance in the Philippines shall reimburse the non-refundable portion of travel and accommodation expense.

In any case, the termination or cancellation of the trip must result from death or life threatening sickness or injury of the insured, or from a member of the immediate family requiring immediate medical attention.

       TRAVEL INCONVENIENCE BENEFITS

Without the right insurance protection, traveling can be quite a hassle. Travel Master is an international travel insurance in the Philippines which offers benefits for loss of travel documents, loss of baggage, baggage delay, loss of cash, damage to laptop and flight delay as a result of severe weather, mechanical trouble, strikes, and even skyjacking, to keep you smiling despite such unforeseen events.

       TRAVEL ASSISTANCE BENEFITS

In partnership with Assist America (hotline: +632-811-2521), a world-class travel assistance provider, Travel Master's travel health insurance policy in the Philippines provides you access to various emergency and medical travel assistance services such as:

Medically supervised repatriation
Emergency evacuation
Return of mortal remains
Care for unattended minors
Compassionate leave
Hospital admission guarantee
Critical care monitoring
Prescription assistance
Legal and interpreter referrals
Emergency medical transmission
With one simple phone call to Assist America, you will be connected to an extensive global network of medical providers, operation centers, and air and ground ambulance service providers.
VALUE ADDED FEATURES
Gear up for the extra-mile advantage! On top of all these travel insurance and assistance benefits, Travel Master provides free insurance coverage for damage to rented cars, as well as medical treatment and assistance services for accidents resulting from sports activities.
Travel Master isn't just for flying, either, as accidents and emergencies can occur anywhere. We also cover travel on ships, trains, and cars, which means that you can enjoy full protection anytime you travel.
Purchase Malayan Insurance Travel Master here.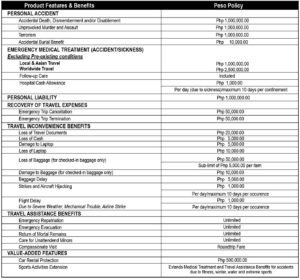 Travel Medical Insurance protects you in the event of an illness or injury when traveling outside of your country of residence. It provides key medical benefits in case of an emergency.
For Travel Master's Terms & Conditions, click  here.
Travel Master Lite: We also offer travel insurance with much lower coverages. Ask our branches and agents about it!
https://www.malayan.com/products/packaged/travel-master