E-commerce is one of the trending in the market nowadays;it has been become a way of life to shop anytime, anywhere with just one click.
There is no question that for the past few years online shopping has grown more popular here in the Philippines. Online shopping websites are all over the place.
Convenience is one of the best benefits of online shopping. Many of us choose to shop online less rather than drive to the store, find a parking place, and walk throughout the store, then after finding the items you want to purchase, we may often need to stand in long lines at the cash register to pay right?!. The best part of Online stores almost never close.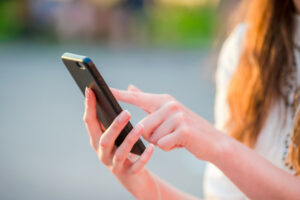 Going to the shops can be great; I like being able to touch and feel a product before I buy it. But walking through a crowded area, going from shop to shop not finding what you want, can be stressful. Worse still, you end up finally buying something, only to find it cheaper in the store next door and let's not talk about how much money could have saved buying it online!
SM Store is one of Southeast Asia's biggest developers and the operator of 72 malls in the Philippines. They launched its own online shopping platform that aims to make everyday shopping extra convenient for us.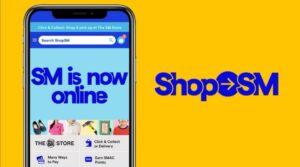 Here's ShopSM is the online shopping platform of The SM Store, the largest department store chain in the Philippines. They have wide varieties from Men, Women,Kids, Home and Beauty.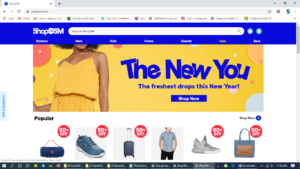 Some of the reasons why I do love to shop at ShopSM :
Easy to find the item you want to look for
Wide range of varieties to choose from and Guaranteed Authentic Products
Good Deals and Discounts
I can put my SM Advantage Card, SM Prestige, or BDO Rewards cards
No Ads popping up while doing my online shopping
Easy download ShopSm app both ios and android
They also offer a "Click and Collect" option at The SM Store
Fast Response Costumer Service on my Inquiry
Cash-on-delivery (2GO Express is the courier that sent me the package)
Maximum of 3 working days before I received my package excluding Holiday
Here's a quick tour experience on the ShopSM site for you to see how I conveniently and satisfy I am doing my online shopping.
Last December 28, 2019 (Saturday) around 12: 40 AM I go to the site ShopSM I created an account on the site using my Androind phone to look for a gift to my Mother and Husband. You can also download ShopSm App both ios and android.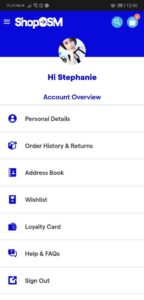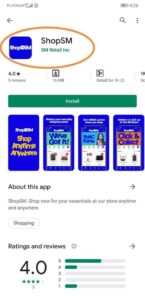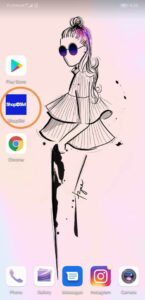 I browse the selections from Men, Women, Home and Beauty.Then Items on Sale caught my attention. Its hard to buy gifts for your love ones so I browse all the possible categories that will surely love by my Mother and Husband so it took me 2 hours to browse, search a perfect gift to them.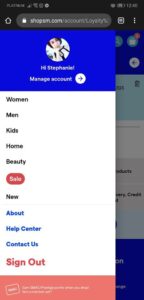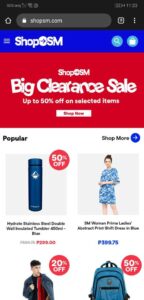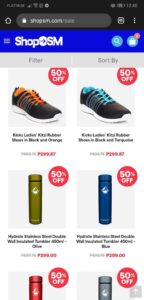 So here it is I bought for my Mother a set of Bed-sheet and Emergency Lightning for my husband. I chose Cash-on-Delivery but if you are near any SM Stores you can go to the Click & Collect.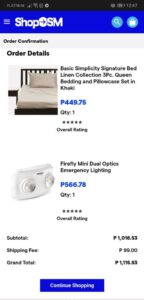 Under the Home Category I found this a set of Bed-sheet and Firefly Mini Dual Optics Emergency Lighting.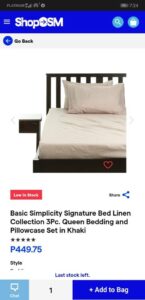 Actual Photo using the Bedsheet .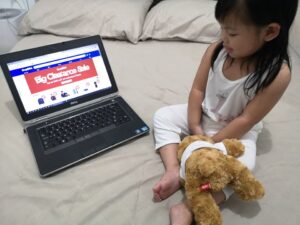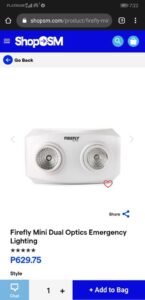 Actual Photo of the Firefly Mini Dual Optics Emergency Lighting.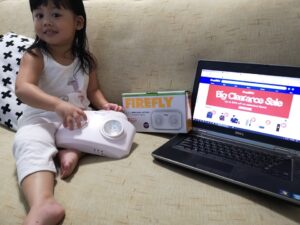 Below you can see the description details of the products, you can see the Reviews and rating for that specific product.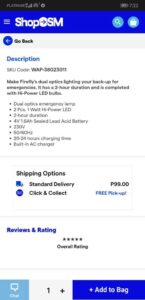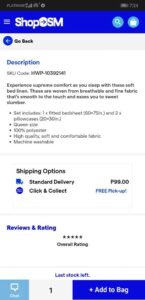 There are 2 types to pay your items 1. via Cash on delivery 2. via Credit Card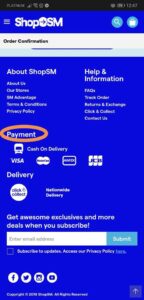 If you want to save delivery charge you can opt for the Click & Collect SM store nearest you.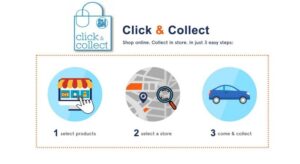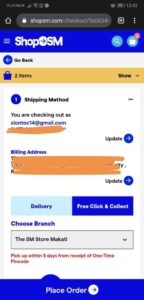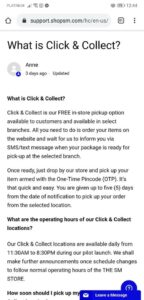 Here are the list of branches you can Click & Collect SM store nearest you.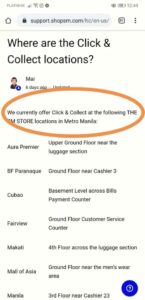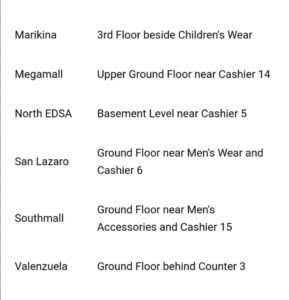 For Outside Metro Manila Click & Collect SM store.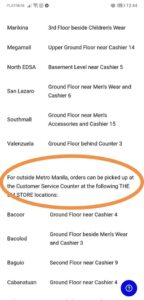 Don't worry they will be launching more branches soon for us to conveniently pick up the item nearest our place.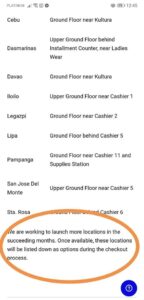 Then next thing I did after choosing the COD for my shipping. I enter my SMAC (SM Advantage Card) for me to earn points.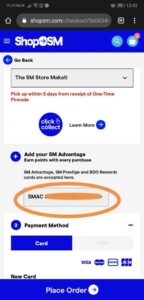 I also use the Live Chat for my concerns before I check-out ShopSM to ask the Costumer Service if they accept Sodexo Gift Pass and also to be able to see how fast they will respond to my inquiry. So I got a response within 3 minutes. So far so good I'm satisfy how fast they respond to my inquiry.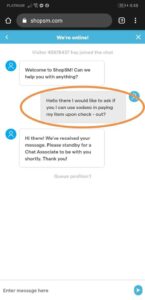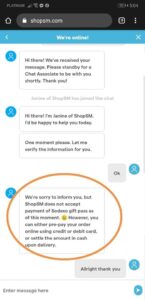 Right after the conversation on the Live Chat I rated the chat service; choice are Not good or Good. So I chose good since she answered my question immediately and precise.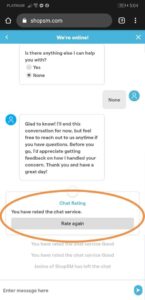 Then After I place my order and after 5 minutes I received an Email Confirmation about my package.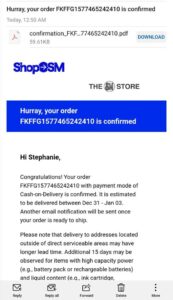 Attached is the Online Receipt since I ordered a Mother a set of Bed-sheet and Emergency Lightning for my husband just in case its broken or damage I can return it, it has a warranty of 7 days replacement for the item.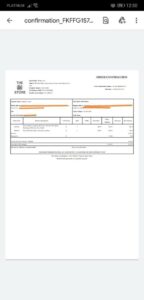 After the Holiday season just in time I received a text message and email confirmation that my package will arrive soon. January 4,2020 around 11 am I received it, the courier & contacted me and said he's at the gate, so here it is!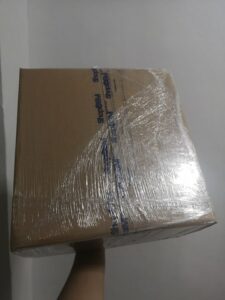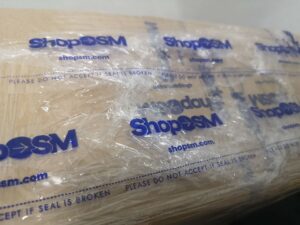 I open the box and here's what's inside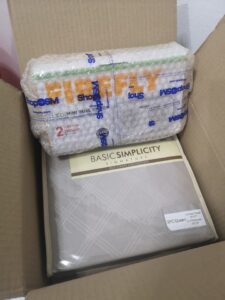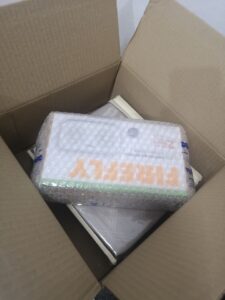 It really is as easy as that – you don't need mad tech skills. This makes ShopSM quick,easy and conveniently shopping experience plus you earn points and first to see the exclusive deals!
ShopSM With Just One Click They've Got It All! ShopSM. Shop now!
Get awesome exclusives and more deals when you subscribe https://www.shopsm.com/