Donates proceeds to Smile Train to provide more comprehensive cleft care in the country.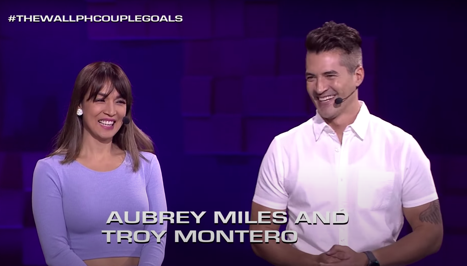 Smile Train, the world's leading cleft charity, recently released a video in honor of celebrity couple smile makers Aubrey Miles and Troy Montero for winning on 'The Wall Philippines' on TV5 which aired last month.
"Smile Train is very close to our hearts, we got to know them over the years. They provide surgeries for children born with cleft palate," said Troy Montero on The Wall Philippines. Upon winning the game show, Aubrey and Troy chose Smile Train as their beneficiary partner. A portion of the proceeds will go to Smile Train beneficiaries. 'The Wall Philippines' is a Philippine game show based on the original American format of The Wall.
Watch the video here https://fb.watch/7pDpvrX3Z2/.
"Smile Train is grateful to have ambassadors like Aubrey and Troy who have been such passionate partners of the organization for many years now. They have always gone out of their way to use their platform in raising cleft awareness and in encouraging more people to get involved. We are grateful to be their charity of choice as we continue to work together making more smiles and provide free comprehensive cleft care to more children in the country," said Kimmy Coseteng-Flaviano, Vice President, Southeast Asia, Smile Train.
For more information about Smile Train's global efforts and to donate, please visit smiletrain.org. To learn more about Smile Train's local programs in the Philippines, please visit smiletrain.ph, follow Smile Train Philippines on Twitter and Instagram @SmileTrainPh, and like us on Facebook at @SmileTrainPhilippines. The Smile Train Philippines mobile application can be downloaded via Google Play and App Store.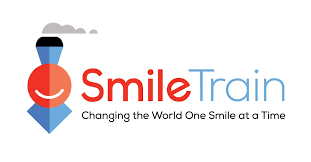 About Smile Train
Smile Train empowers local medical professionals with training, funding, and resources to provide free cleft surgery and comprehensive cleft care to children globally. We advance a sustainable solution and scalable global health model for cleft treatment, drastically improving children's lives, including their ability to eat, breathe, speak, and ultimately thrive. To learn more about how Smile Train's sustainable approach means donations have both an immediate and long-term impact, please visit smiletrain.ph. For more information about Smile Train's work in the Philippines, please contact philippines@smiletrain.org.