This 2022, Mommy Mundo takes you on a journey back home
What does home mean to you? 
When we think of home, the first thing that comes to mind is our physical abode, our place of residence. But there's another kind of home, one which Mommy Mundo has strived hard to provide since it launched in 2003—a space, live or virtual, where mamas feel welcome, safe, and at home. 
This is precisely why Mommy Mundo has chosen the theme "Your home, You're home" this 2022. Locked down for months on end gave us time to reflect on a variety of concerns, including the deeper meaning of home.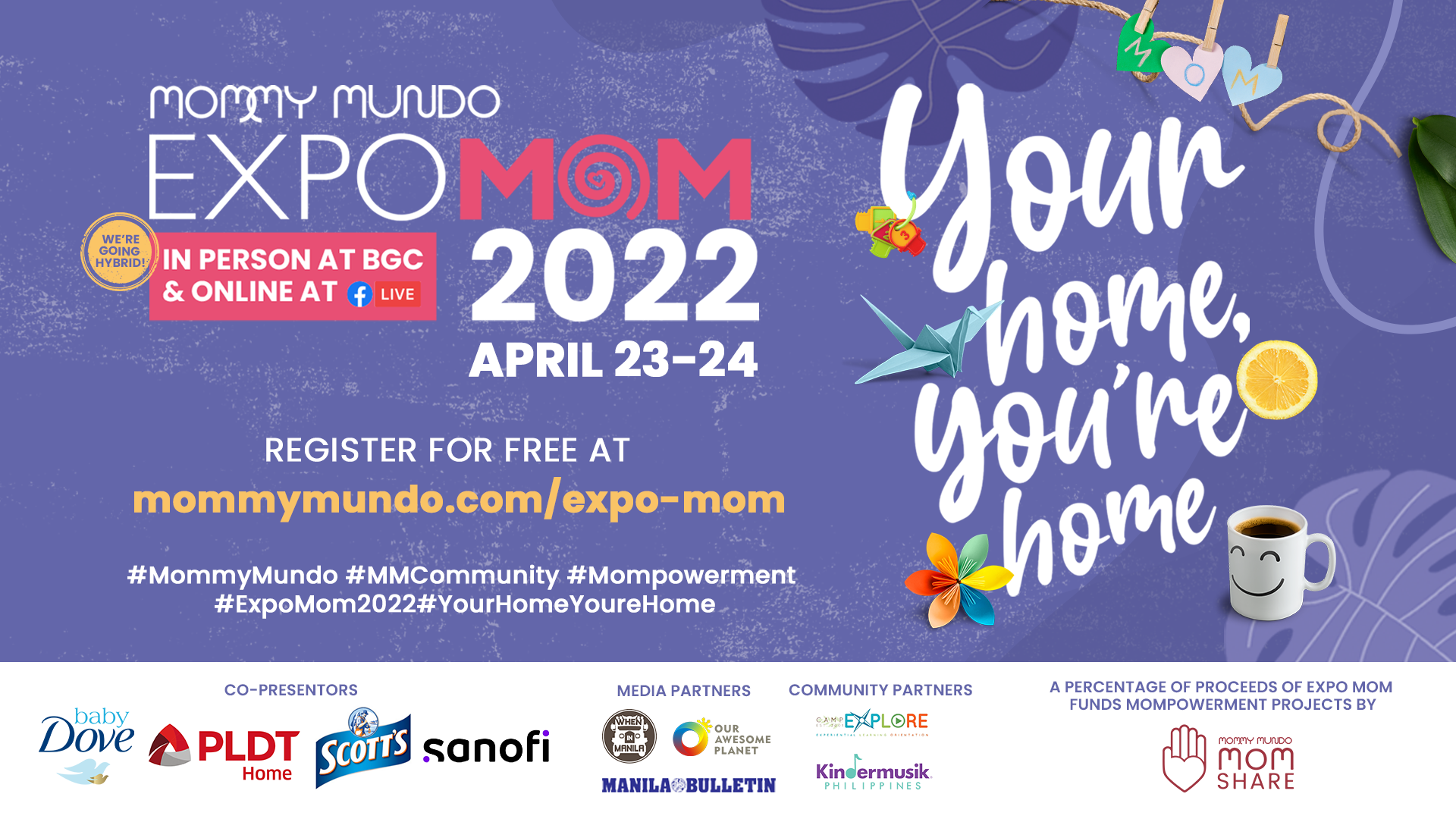 Home is who we share it with—our families: the people we value most in life; the people we most feel safe, secure, loved, and accepted. 
Home begins with us. We find home in ourselves by acknowledging the value of self-care and self-love—by the simple act of doing what we love doing, by being kind to ourselves, by celebrating our strengths, by forgiving our weaknesses. 
Home is our body. It's the home we inhabit while enjoying our mortal existence on earth. Being at home in our bodies is being attuned to our physical, emotional, and spiritual needs.
Home is our place of work—which during this pandemic happens to be either our kitchen, our dining room, or wherever we chose to be based. 
Home is planet Earth. National Geographic said it best: "The Earth is the only place in the known universe confirmed to host life." It's our only home. 
Home are the communities we discovered and became part of as we pursued different interests, hobbies, and advocacies. 
Throughout the year, Mommy Mundo will explore what makes us feel at home. We've got exciting events, expert talks, games, and contests lined up for all of you.
To kick off this eventful year, Mommy Mundo will hold the first leg of Expo Mom on April 23 and 24 at Bonifacio High Street—our first face to face event in two years! Simultaneously, there will also be online events for those who choose to join us from the comfort of their homes.
For those going to our in person event at Bonifacio High Street, check out the different booths showcasing a variety of well-curated products and services for moms, babies, and kids.
If you're a first-time mom who got pregnant between March 2020 up to present, drop by the Welcome to our Mundo booth. Signing up at our online Baby Registry entitles you to a free MM Mom Premium Community Passport and a week's supply of Huggies newborn diapers. 
Speaking of Community Passport, we will have a booth at Bonifacio High Street where you can sign up or claim your membership cards. Joining our community gives you access to exclusive member benefits, including a  private Facebook group. 
There's also a dedicated booth for those wishing to support Momshare, Mommy Mundo's non-profit organization dedicated to empowering underprivileged moms and their families. For every P1000 spent on the Mommy Mundo Shop, P10 will be donated to Momshare projects. Cash donations are also welcome. You may also drop off your book donations for our "Pass The Book Project." 
If you're joining us from your home, check out the online shopping deals at mommymundoshop.com after viewing our talks.
We invite you to be part of our upcoming events and share your Mommy Mundo experience by using the hashtags #yourhomeyourehome and #mommymundo.
Mommy Mundo Expo Mom is co-presented by Baby Dove, PLDT Home, and Scott's. Special thanks to our media partners Our Awesome Planet, Manila Bulletin and When in Manila and our community partners Camp Explore and Kindermusik Philippines.