BPI: Clients adopt savings mindset, deposits grow during ECQ
The Bank of the Philippine Islands (BPI) noted a marked reversal in customer behavior as people started saving more money in their deposit accounts. This follows a temporary increase in ATM withdrawals in the early days of the declaration of the Enhanced Community Quarantine (ECQ), as people rushed to ensure that they had enough funds on hand during the lockdown.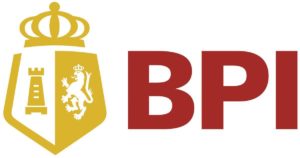 BPI Head of Deposits Carmina Marquez noted that the impacts of the pandemic on the economy and incomes have made people more conscious about their savings and the need to have an emergency fund as seen in the increase in both its deposit volume and new deposit account openings during the height of the ECQ, a behavior that could benefit Filipinos in the long run.
"Saving enough money for a rainy day – or in this case a prolonged storm – takes discipline, but it must be done, and people are seeing that very clearly now.  The pandemic made many realize the importance of building an emergency fund to tide us over unexpected circumstances that could drain one's finances.  Let this be a learning that will change the way we manage our money.  One can start small and set aside 20 percent of your monthly income. This allows you to have 2.5 months' worth of salary set aside each year.  Before you know it, in five years' time, you would have saved a years' worth of your salary." she said.
Ms. Marquez also said that digitalization helped increase deposit levels as the ecosystem allowed funds to be moved from one account to the other, without the money leaving the banking system. This allows for efficient utilization of funds for lending by banks to spur economic activity.
"We saw a 15% growth in deposit account openings during the ECQ, despite most of our branches being closed. Many were depositors in other banks who either completely transferred to BPI or decided to spread out their deposits among different banks," she said, noting that most BPI branches are now open under the more relaxed general community quarantine.
She said that the preference for liquidity, combined with fewer avenues for spending given the closure of non-essential establishments, and the suspension of bills and loan payments allowed clients to keep their money in their bank accounts. BPI's deposit volumes during the ECQ period increased by 5 percent compared to pre-ECQ levels.
"When there is more than enough liquidity in the market, deposit market rates will decline. We have also noted that depositors prefer to hold on to their cash and thus, have moved their funds from longer tenor time deposit to regular savings.  Depositors have traded earning higher rates for liquidity.  As the country moves into GCQ and the mandatory moratorium on bills payments and taxes are lifted, we expect deposit levels to adjust down temporarily but will most likely move back as businesses resume and preference to be liquid will remain. It would be very interesting to see how deposit levels will look after quarantine, under the new normal," she said.
Keeping a significant amount of money saved in deposit accounts could prove to be a challenge for many Filipinos, with only 34.5% of the adult population in the Philippines having formal bank accounts. The government, through the Bangko Sentral ng Pilipinas (BSP) plans to double the number of Filipinos with formal bank accounts (70%) by 2023 through financial inclusion programs.
Ms. Marquez said BPI has deposit products that provide clients with liquidity while allowing them to optimize their savings by giving clients additional interest earnings or insurance coverage.
"It would be a good time to re-assess and determine how we can recalibrate our finances. We encourage clients to learn about their options.  We have products that allow them to earn a higher interest if they don't withdraw from their account for at least a month such as Maxi-Saver or to be covered with a life insurance protection with our Pamana," she said.
BPI offers free, personalized financial advisory services to all clients to help them meet their financial goals.