We believe that coffee is more than just a drink: It's a culture, an economy, an art, a science and a passion. Whether you're new to the brew or an espresso expert, there's always more to learn about this beloved beverage.
Who doesn't want a coffee while working, while stress, beating up the deadline projects or even in a meeting place we all need coffee right?!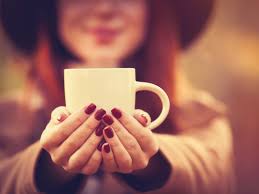 Coffee is an essential morning tradition that fuels the start of their day and most of the time, you probably don't even think about it. But behind every sip of coffee, there's a fascinating story that begins when you drink and give someone a coffee.
Here's APPRECI is an application on our mobile device which gives a complement / appreciation for doing a great job at work, doing the project on time, give a person appreciation in just one tap! once the person give a coffee to a person or group of people it basically improve our connection and rapport to our client,employee,love ones, family and friends.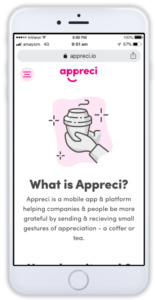 Their goal is to increase performance and well being through restoring the habit of giving thanks.
They tapping the big brands of coffee cafe's in the Philippines such as Starbucks, The Coffee Bean, Seattles Best and so much more. So the consumers can easily redeemed their appreciation coffee in the most convenient way.
Good thing about this they can redeemed anytime and there is no expiration date! Great right?!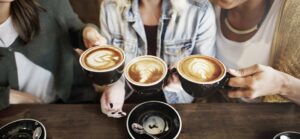 Appreci aiming the following to the public:
*Improved client engagement
*Evidence based performance metrics
*Increased team engagement
*Mass appreciation
*Brand awareness
Good news! By next year 2020 #AppreciPH will be launch in the Philippines 🇵🇭.
#AppreciPH is a coffee App that is Famous in Australia 🇦🇺 where you can give a person appreciation in just one tap. A cup of coffee to give them complimentary because they did a good job on a project, take away their sadness, celebrating a success or any reason to give a person appreciation.
They are now available to downloadon both ios and android next year 2020 so better watch out for it! Watch their you tube demo "Appreci Demonstration"
https://www.youtube.com/watch?v=5qUpvgxcPaI
#digitalgratitude
#appreciPH
#digileafwayofsayingthanks
Credits to Appreci Powerpoint Presentation and logo photos.