March, 2021 — Last November 2020, Belle de Jour (BDJ) Power Planner celebrated its 15th year by promoting dreampowerment and advocating for the environment through the theme, I Grow with the Earth. This theme serves as a reminder that we, as humans, can only turn our dreams into reality and embrace the changes we go through in life when we bring ourselves into harmony with both nature and Earth. To protect the undeniable bond between nature and Earth, we must always remember that humanity is part of this connection, too.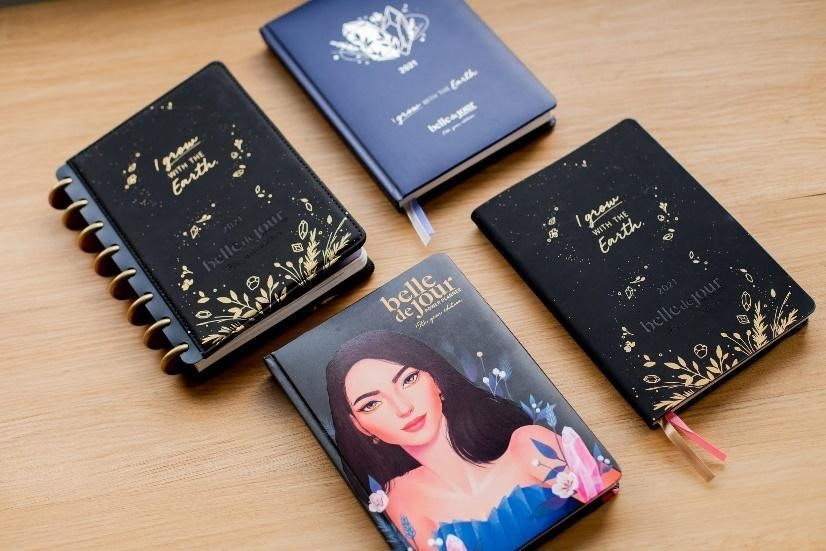 BDJ strongly believes in this connection. That's why it made a dreampowerment commitment for its 15th year to save 750 m2 of virgin rainforest with every 2021 BDJ Power Planner purchased. BDJ's Founder, Dar Ty-Nilo, learned about the real on-the-ground forest conservation efforts of Centre for Sustainability (CS), a women-led environmental NGO based in Palawan, and decided that CS' frontline approach was the best way BDJ could reach its goal.
Goal Achieved—And More
With every 2021 BDJ Power Planner sold out, BDJ was able to donate a portion of the sales to CS and save 15 Million m2 of Philippine virgin rainforests and all the wildlife in it. CS also distributed BDJ's contributions to cover research, reforestation, and management of its flagship Saving the Almaciga Tree project in Kensad.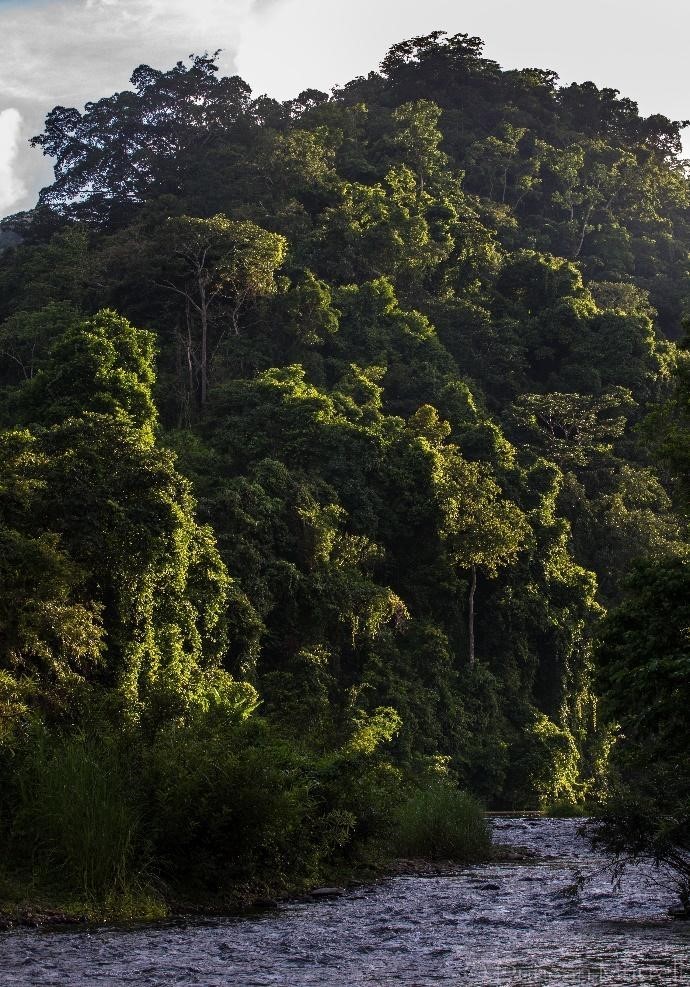 To date, this project has already generated the propagation and reforestation of over 15,000 seedlings of the threatened Almaciga tree at CS' first site in Puerto Princesa City, Cleopatra's Needle Critical Habitat. This high-value tree species is a primary source of livelihood for indigenous and local communities across Palawan. Since 2014, CS has been working with these indigenous and local communities and finding sustainable solutions to conserve the country's last remaining rainforest. But CS has also had to overcome obstacles and challenges these past seven years. The two
women leaders behind CS, Jessa Garibay and KM Reyes, work in a male-dominated environment where many key industry players doubted Jessa's and KM's leadership abilities, forest conservation knowledge, and even physical strengths to handle a "man's" job. Jessa and KM also faced funding issues, specifically for human resources, and on many occasions, had to convince many influential decision-makers that are often twice their age. Fortunately, Jessa and KM can rely on their foolproof strategies to overcome any challenge: Be persistent; Never lose sight of long-term goals, no matter how challenging the daily grind can get; Network, network, network because their still-growing team depends on it; and Recognize the knowledge and skills gaps in their team so that they can partner with people passionate about community-centered, impactful, and sustainable conservation efforts.
A Sustainable Future, with Your Help
Palawan is one of the last major strongholds of pristine           rainforests in the Philippines. Currently, there   remains nearly 340,000 hectares, or five times the size of NCR, of pristine rainforest that remains unprotected even though these areas have been identified as sites    of international  importance for biodiversity conservation. At Cleopatra's
Needle Critical Habitat, CS has successfully contributed toward the legal protection of 41,350 hectares. CS' dream is to protect this last 340,000 hectares and effectively save the Philippines' last ecological frontier before all else.
CS is one with BDJ in rallying its passionate community of empowered women to chase after their dreams and make a difference at the same time. If you would like to help CS turn its dreampowerment into reality, you can when you practice sustainability at home and consume as mindfully as possible to protect the Earth, nature, and all of its inhabitants. You can also join CS' 1 Million Letters Campaign, where it aims to collect 1 Million letters from the youth and to take these letters to the UN Convention on Biological Diversity COP15 to influence global policy on the conservation of nature. Every letter CS receives sparks a donation match to protect the forests, too, with USD3 toward the Saving the Almaciga Tree project in Kensad and another USD 3 to a forest reserve project in Ecuador. For more information, BDJ and CS invite you to go to www.bit.ly/1MLCampaign and support in any way you can.
Stay updated with BDJ's and CS' respective environmental advocacies via facebook.com/bdjbuzz, shop.ilovebdj.com, and https://centreforsustainabilityph.org