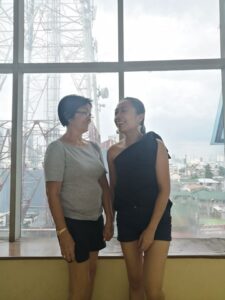 "Breast cancer is being detected at an earlier, more treatable stage these days, largely because women are taking more preventive measures, like self-exams and regular mammograms. And treatment is getting better too."
Did you know in 2018 there were around 140,000 new cases of cancer in the Philippines according to the Global Cancer Observatory. "three out of 100 Filipino women will get breast cancer before age of 75 and one out of 100 will die before reaching 75." Breast cancer accounts for 15 percent of all new cancer cases in the country for both sexes and 8 percent of all cancer deaths.
In regards to this there is new in Medical City it is the exemplary team, now has a PET-CT that can be used to more accurately diagnose and locate cancers with increased patient comfort and a reduced number of scanning sessions, thus, saving time, at the same time saving the patients funds, because each additional test only increase the cost of the whole treatment.
On the other hand Intraoperative Radiation Therapy (IORT), is a new highly targeted type of radiation therapy treatment for early stage of breast cancer. It eliminates multiple radiation treatments and dramatically lessens the side effects of this procedure. The patient will undergo a lumpectomy and just a single dose of radiation immediately afterward.
The Medical City is one of the first hospitals in the country to offer IORT which offers important benefits to women undergoing surgery for breast cancer. Conventional radiation is delivered to the entire breast, and patients must directly to the area where the tumor was removed.
OVERCOME THROUGH COURAGE AND STRENGTH. The Best protection is an early detection. That is why I am encourage every women in their 20's and up to head over to your Doctor for early detection and check this new at the Medical City.
For more information head over to https://themedicalcity.com/
The Medical City located at
Ortigas Avenue, Pasig City, Metro Manila, Philippines
Tel. Nos. (632) 8-988-1000, (632) 8-988-7000
Email them: mail@themedicalcity.com
#TMCbreastcancerawareness