Huawei launched HUAWEI MatePad T 8 Kids Edition and HUAWEI WATCH KIDS 4 Pro, the must-have digital assistant for parents and smart toy for children!
Nowadays, children start playing with gadgets right from a very early age. It's not something surprising anymore. Using electronic devices can bring in some great benefits. Like for your child's homework, online courses and more.
Huawei's Consumer BG is entering the Philippines' kids smart device market and bringing two highly competitive but safe gadgets for Filipino families, including the HUAWEI MatePad T 8 Kids Edition and HUAWEI WATCH KIDS 4 Pro.
Children mostly use their parents' gadgets, which creates numerous concerns for parents in granting access to gadgets. Huawei understood these issues and did research and development to come up with solutions. Today, Huawei officially launches MatePad T 8 Kids Edition, a tablet specifically made for children, packed with features to ensure a safe & healthy digital experience.
George Li, Country Head Huawei CBG Philippines said, "Huawei oversees the current challenge of the digitalized world and commits to bringing innovation in every development of Huawei products that are smart and problem-solving. We're proud to introduce the HUAWEI MatePad T 8 Kids Edition and HUAWEI Watch Kids 4 Pro that will bring fun and education all wrapped in a safe and adorable device and will be a perfect companion for parents and their children. "
HUAWEI MatePad T 8 Kids Edition, the ultimate safe and eye protection tablet for children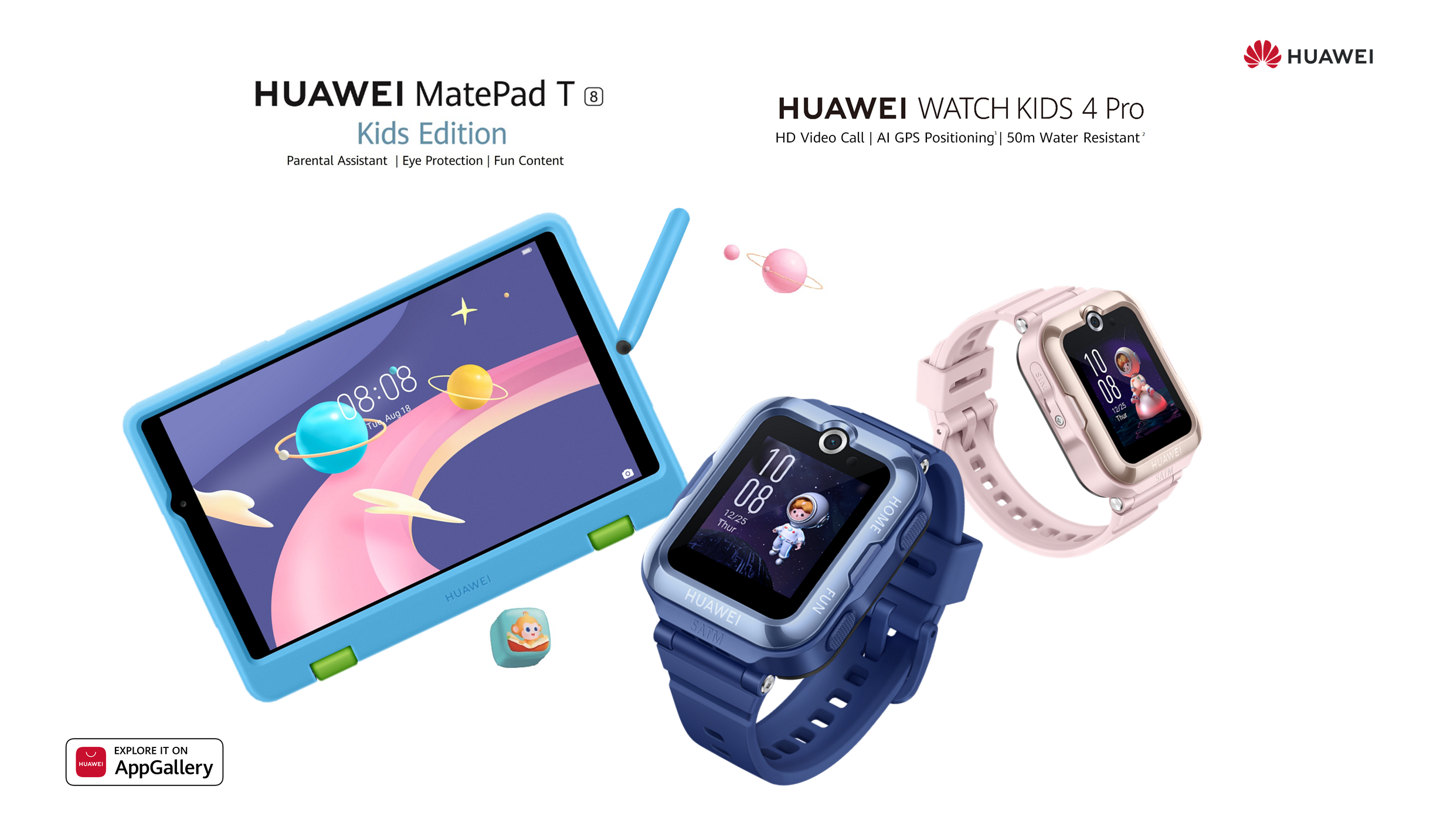 The HUAWEI MatePad T 8 Kids Edition, designed with children's education and healthy development in mind. Available in an 8-inch variant, this latest addition to the HUAWEI MatePad T Series comprises beautiful tablets that are specifically designed for children aged 3-8. They offer everything a child loves, including an adorable Kids Case, stylus pen, and the Kids Corner default app that is pre-loaded with child-friendly content. 
Ultra-slim bezels result in an immersive visual experience, with a bright blue stylus pen to match your child's inquisitive mind. The stylus pen offers a more interactive experience for kids by enabling them to draw finer pictures on the tablet, as well as to enjoy themselves to the fullest when playing touchscreen games. Both the Kids Case and the stylus pen meet the European Standards on the Safety of Toys and pass the Hazardous Substances in Electrical and Electronic Equipment (RoHS), so parents can confidently allow their children to enjoy the accessories.
The HUAWEI MatePad T 8 Kids Edition leverages the power of technology to protect children's eyesight. A built-in color adjustment module intelligently adjusts the content on the display, offering a discrete eye protection mode. With help from an ambient light sensor, the tablet also enables multi-layered eye protection for your child's eyes.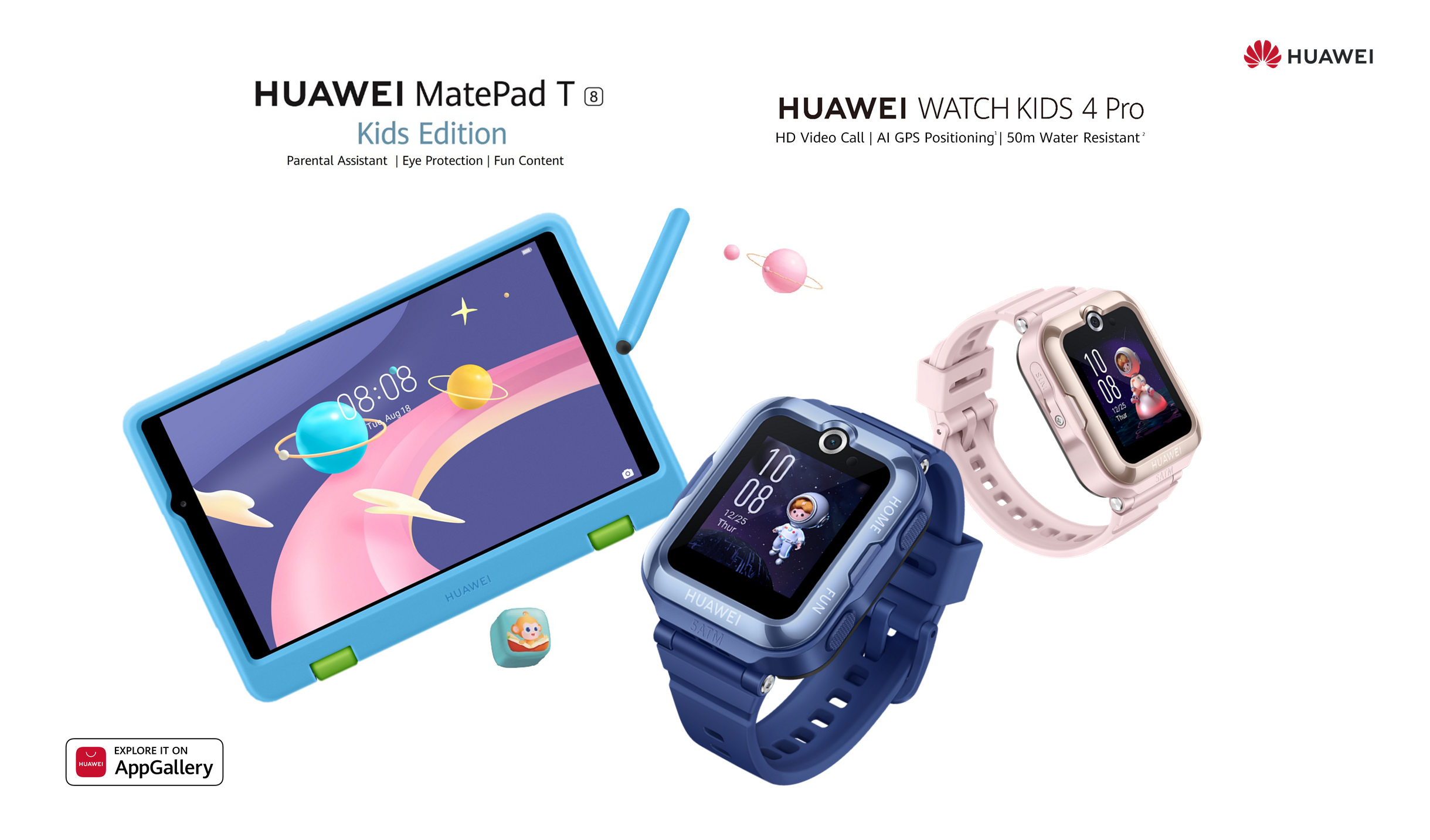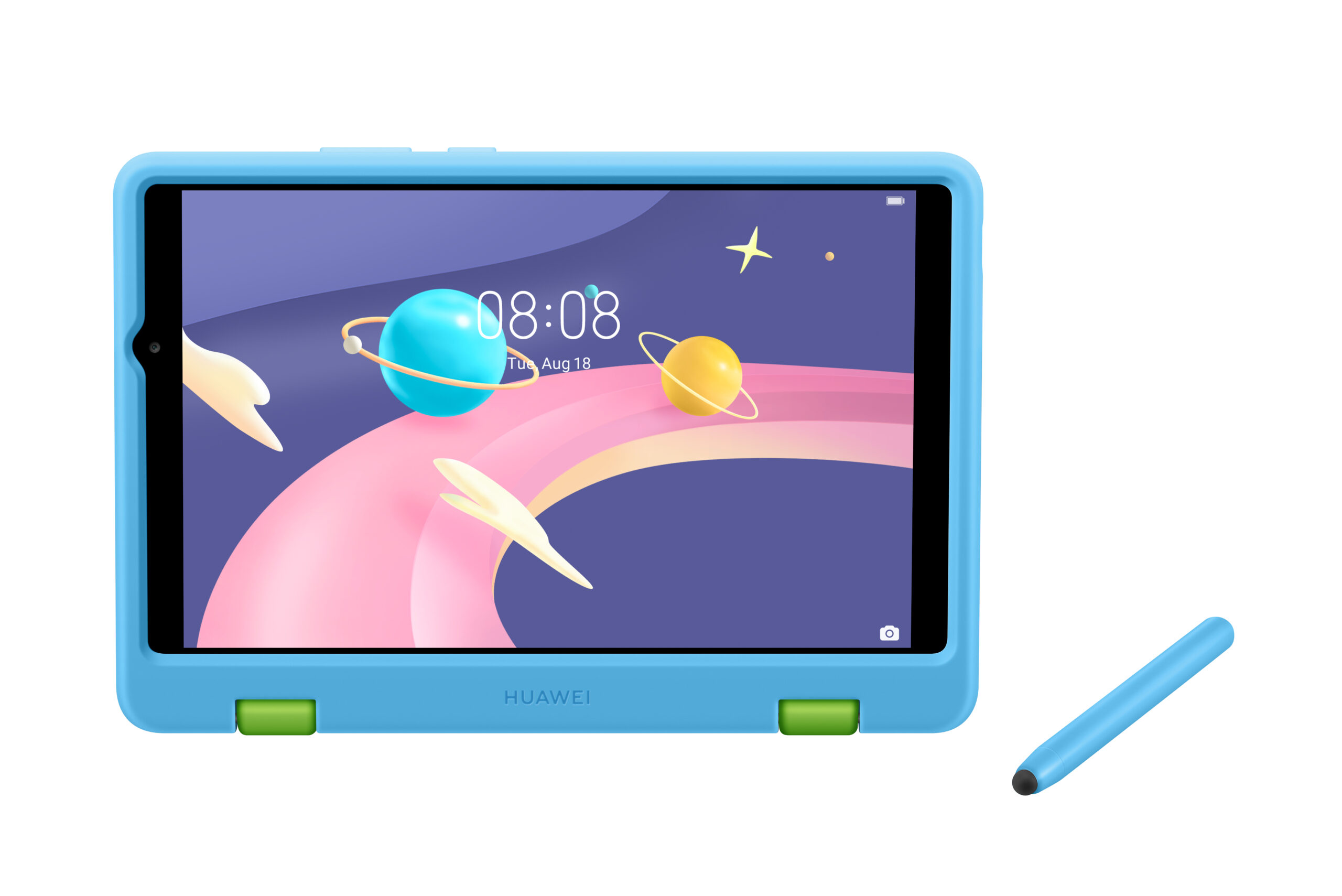 The HUAWEI MatePad T 8 Kids Edition comes pre-installed with a wealth of rich educational content, making it the perfect tablet companion for children as they grow. For Kids Corner, Huawei has partnered with BabyBus and Azoomee, two of the leading educational developers creating apps for children. The HUAWEI MatePad T 8 Kids Edition, therefore, comes with a free three-month membership to Baby Panda World, and a free one-year membership to Azoomee. With a constant stream of updated content, these apps allow children to keep learning, and have fun while doing it!
HUAWEI WATCH KIDS 4 Pro: A Safe and Healthy Companion throughout your Kids' Growth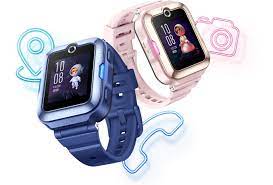 HUAWEI WATCH KIDS 4 Pro includes features like Huawei's own self-developed network positioning services intelligently obtain the optimal location accuracy. Thanks to the GPS, Beidou, GLONASS, A-GPS, WLAN positioning, base station positioning, indoor positioning, accelerometer-assisted positioning, and SOS camera-assisted positioning, HUAWEI WATCH KIDS 4 Pro can accurately record location every 120 seconds. Parents will also receive notifications when their kids leave or enter the Safe Zone.
At the same time, the privacy framework of HUAWEI WATCH KIDS 4 Pro is designed with reference to the EU General Data Protection Regulation (GDPR), enabling strict data encryption and privacy protection for kids.
In addition, with the 5MP front camera, the HUAWEI WATCH KIDS 4 Pro supports HD video calls using HUAWEI MeeTime. Users can make HD video or voice calls on the HUAWEI WATCH KIDS 4 Pro with contacts that own Huawei devices, such as phones, visions, and tablets.
HUAWEI WATCH KIDS 4 Pro is equipped with a 5ATM water-resistant design. Particularly, the buttons have a waterproof enclosure design that has passed strict waterproof tests. It is water-resistant up to 50 meters. The HUAWEI WATCH KIDS 4 Pro also provides a counting feature and one-min activity challenge for skipping rope, free skipping rope, and sit-ups. In addition, the smartwatch can track users' steps and provide a ranking which is helpful for kids to challenge themselves when they exercise.
From the technologically advanced hardware setup to the thoughtful and practical software applications, HUAWEI WATCH KIDS 4 Pro aims to be a unique watch that will accompany a child to keep them safe and healthy and help them to enjoy exploring the world.
Price and Availability
HUAWEI MatePad T8 Kids Edition retails at PHP 8,999. For the first or initial sale offer of the Huawei Mate Pad T 8 Kids Edition starting September 24 until October 1, 2021 via online Huawei Store, the following freebies worth Php 8,996 pesos will be bundled with your HUAWEI MatePad T 8 Kids Edition, and they include the:
Pen (SRP 499)

Cover  (SRP 999)

Baby Panda  (SRP 759)

Lamp  (SRP 2499)

Baby Bus App 3 month VIP  (SRP 450)

Azoomee APP 12 month VIP  (SRP 3790)
The HUAWEI WATCH KIDS 4 Pro's availability details, on the other hand, will be announced soon. For more information please visit: http://consumer.huawei.com