We've heard a lot that the best way to love salad is to make them interesting. As a mom I have so much things to do that's why I do love to store packed Healthy Meals like Salad to grab and eat it inside the car.
Salads can be creative and balanced, healthy and tasty, a simple and fulfilling meal, fresh and rich with nutrients. Before I became a mom I am more conscious on what I take inside because I know that health is the investment of all time.
Here's a one packed Premium Salad & Dressings from " Goolai " its made fresh and delivered at my doorstep.Grown and handpicked daily with love. Their vegetables are fresh from Lucban , Quezon Farm.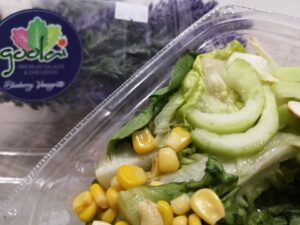 This is a refreshing salad using all different kinds of vegetables. the main things that makes it good are the mango and cucumbers plus the Blueberry dressing that makes it more tasty.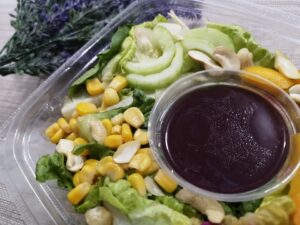 The Premium salad can store in the Fridge for about 3-5 days but you don't want to wait too long to eat it! its better to consume it while its still fresh right?!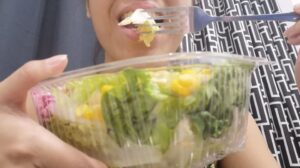 If your'e a busy person don't have much time to plan on a straight healthy diet this is the answer they have one week meal menu salad plan.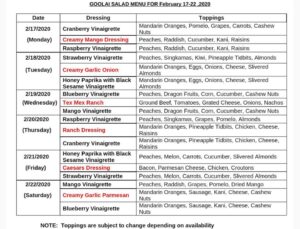 Let me tell you some of the benefits of Vegetable Salads and why should you have this in your diet.
A Natural Source of Fiber.
Nutritional Benefits of Fresh Fruits and Vegetables.
Load up on Salads for Weight Control.
A Daily Salad Will Aid Your Intake of Healthy Fats.
Build Strong Bones.
Improve Muscle Performance.
Protect Your Heart.
Vegetable Salad makes an important contribution to disease prevention, healthy weight and youthful energy and who isn't interested in a bit more energy and vitality? right?!
Grab your packed Goolai healthy Premium Salad now!
Their main store is located in Greenhills, San Juan between Theatre Mall and V-Mall.
Check out their outlets:
RUSTAN'S Makati, Greenbelt, Rockwell, Connecticut, Magallanes, Tomas Morato, Daang Hari, Paseo, Taguig, Corinthian, Katipunan, Forbes. SHOPWISE, Sucat, Alabang, Commonwealth.
ROBINSON Timog, Venice, Pioneer, Don Antonio, Dona Carmen, Ermita, Otis, Magnolia, Galleria, Eastwood, Marikina, Metro East. Landmark, Trinoma, Total Gasoline station. St. Lukes, BGC. and Alabang City.
Contact: Main Office: (02) 425-6473 / (02) 962-5883
Greenhills Outlet: 383-3964
Email: agrigrowers@gmail.com
Mobile: (+63) 929-189-7946 / (+63) 917-631-4024