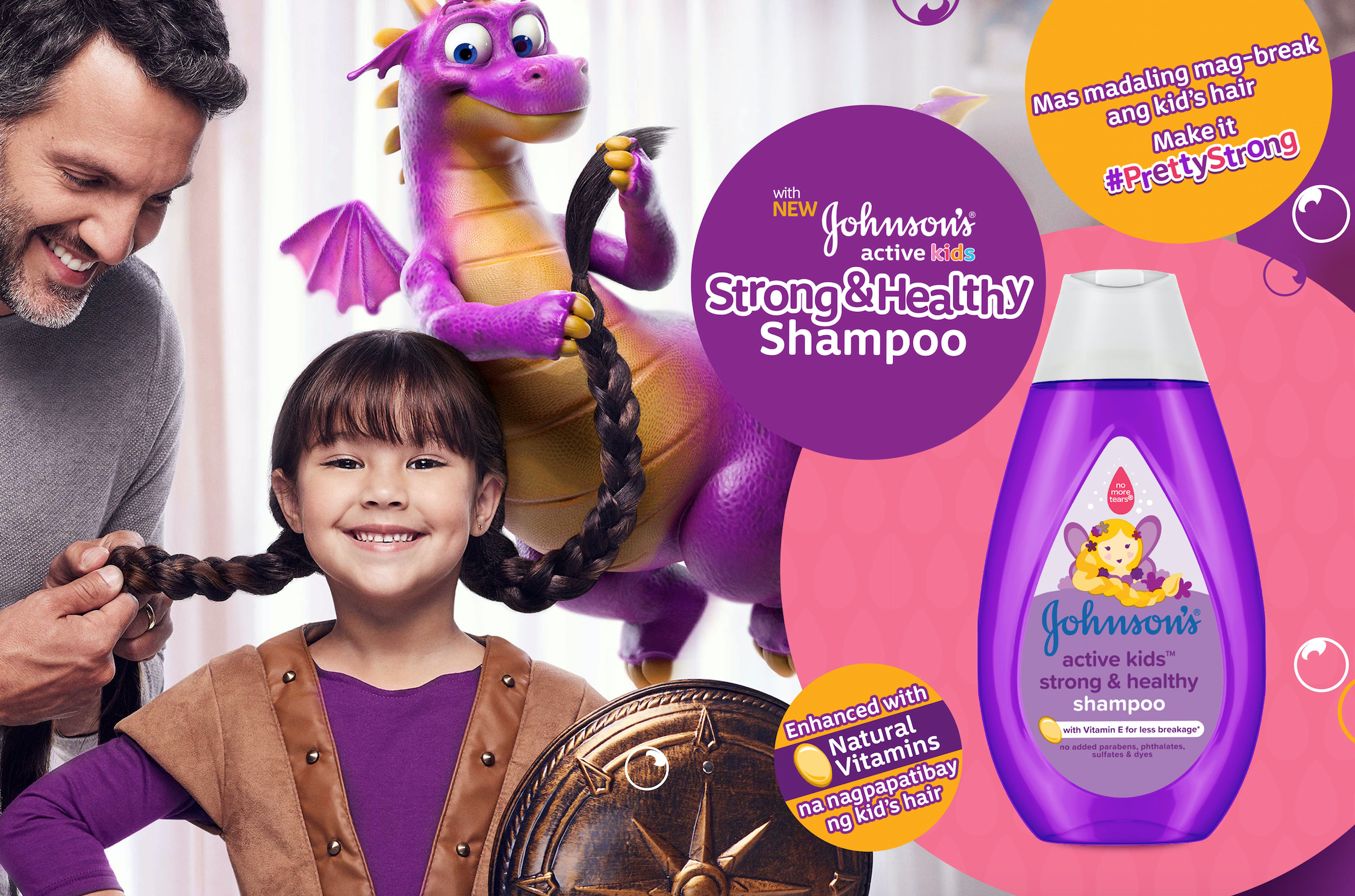 For over 128 years, JOHNSON'S® is one of the top health organizations that continues to be committed to understanding the unique needs of babies at every life stage. JOHNSON'S® understands the important role mommies and daddies play in the lives of their kids especially during this uncertain and challenging time.
This year, as most of us are still isolated in our homes, JOHNSON'S®  encourages parents to spend more time with their kids and nourish them with more bonding moments in any way that they can – may it be through TikTok challenges, playtime, or even fun and engaging hairstyling activities.
"These bonding moments are essential especially to kids today since they are stuck at home. We at JOHNSON'S® recognize the special role mommies play in ensuring their kids' over-all development during this time of quarantine." says Ara Espina, Brand Manager of JOHNSON'S® Baby.
Recently, JOHNSON'S® launched the #PrettyStrongHair campaign for mommies and their daughters to bond more, to spend more time together through exploring fun and playful hairstyles for kids. With the help of JOHNSON'S® Strong and Healthy Shampoo, moms can be ensured that their daughter's hair will be strong and protected versus breakage, hair fall, and dryness because it contains eight (8) conditioners including Vitamin E specifically formulated for active kids' hair.
We sat down with our JOHNSON'S® celebrity mombassadors Bianca Gonzalez-Intal, Camille Prats-Yambao, and Dani Barretto-Panlilio to talk about the importance of bonding, their favorite at-home hairstyling activities, and tips they can share with their fellow moms for more kikay bonding with their daughters.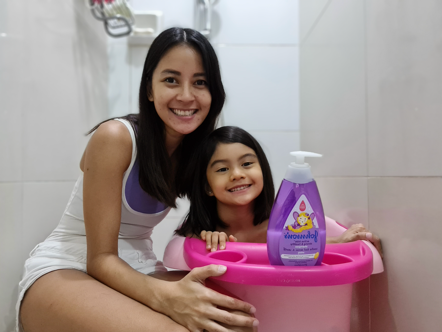 BIANCA GONZALEZ-INTAL
Why is it important to bond with your daughters at home?
Even before the pandemic, quality time with my daughters was top priority for me. I am lucky to have a job that isn't a "9 to 5" in that I could somehow manage to spend a good amount of time with my kids several days within a week. Aside from not wanting to miss any of their milestones, I want them to grow up knowing that they can count on me, that I am here for them on both good days and not so good days, and I want them to feel loved, cared for, and secure. This is something both my husband and I keep in mind, especially during these developmental years—everyone tells us it goes by so fast and to enjoy every second.
CAMILLE PRATS-YAMBAO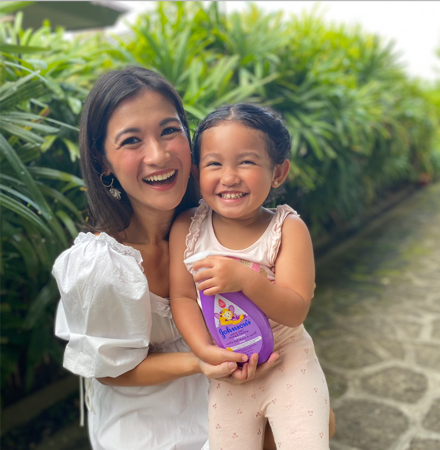 Can you share your favorite hairstyle that you do with your daughters and tell us briefly why this is your favorite?
I love playing with Nala's hair! It's like having my own live baby doll as a child. She loves it when I tie her hair in two knots like Chun Li, she thinks it's cute and I really find it adorable on her. It keeps her hair away from her face.
DANI BARRETTO-PANLILIO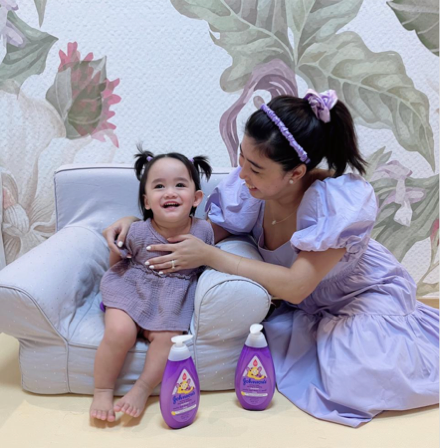 Can you give your top three tips for moms in styling their kids hair?
First,  you need to use the best shampoo for your kids. Their hair is two times (2x) thinner than adult hair, so they need their own shampoo to keep their hair strong and healthy. For Millie, we use the JOHNSON'S®  Strong and Healthy shampoo.
Buy fun clips and hair ties, they love to see all the colors and the design, which makes it easy for you to style their hair.
Lastly,  go all out and enjoy styling your kids hair. They're only kids once. Once they get older, the hair becomes off limits. Hahaha! So enjoy it while you still can.
JOHNSON'S® Strong and Healthy Shampoo is available in all leading supermarkets and official JOHNSON'S® Shopee and Lazada accounts. To know more about JOHNSON'S® Strong and Healthy Shampoo and more hairstyling tips from our celebrity mombassadors Visit Facebook.com/JohnsonsBabyPhilippines and follow JOHNSON'S® Instagram account @johnsonsbabyph.