The Body Shop has renovated its number one skincare range, with a new line-up that helps people manage the impact unpredictable skin has on their lives.
The formula has been significantly updated to include more naturality and efficacy, and includes naturally powerful tea tree oil. The result is skin that feels purified and a visible reduction in blemishes, so you can feel in control of your skin, even on unpredictable days.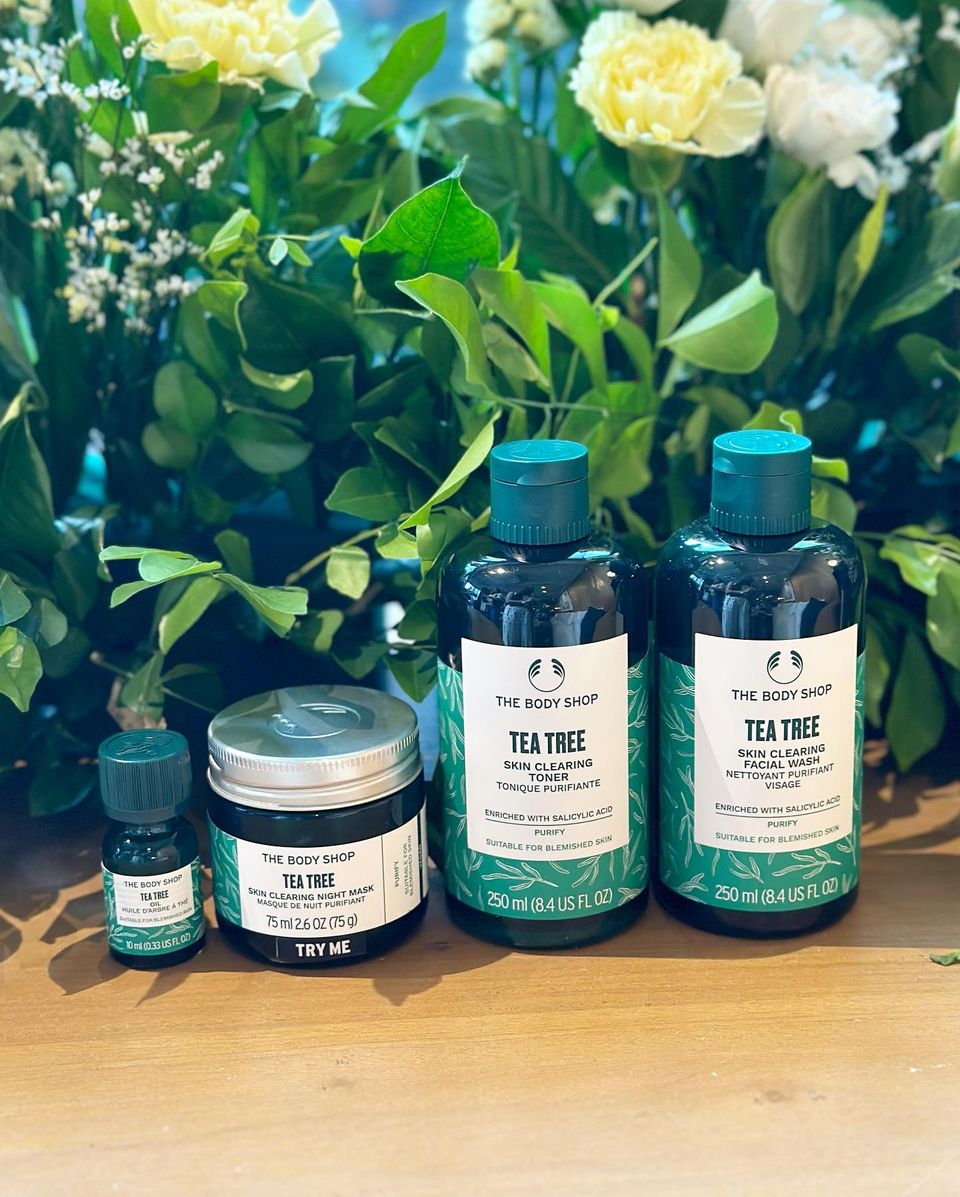 REFORMULATED BESTSELLING SKIN CLEARING FACIAL WASH
The line-up also includes the bestselling Skin Clearing Facial Wash, with one sold every 16 seconds around the world,
the updated version has been reformulated and is proven to reduce the appearance of blemishes in just 7 days.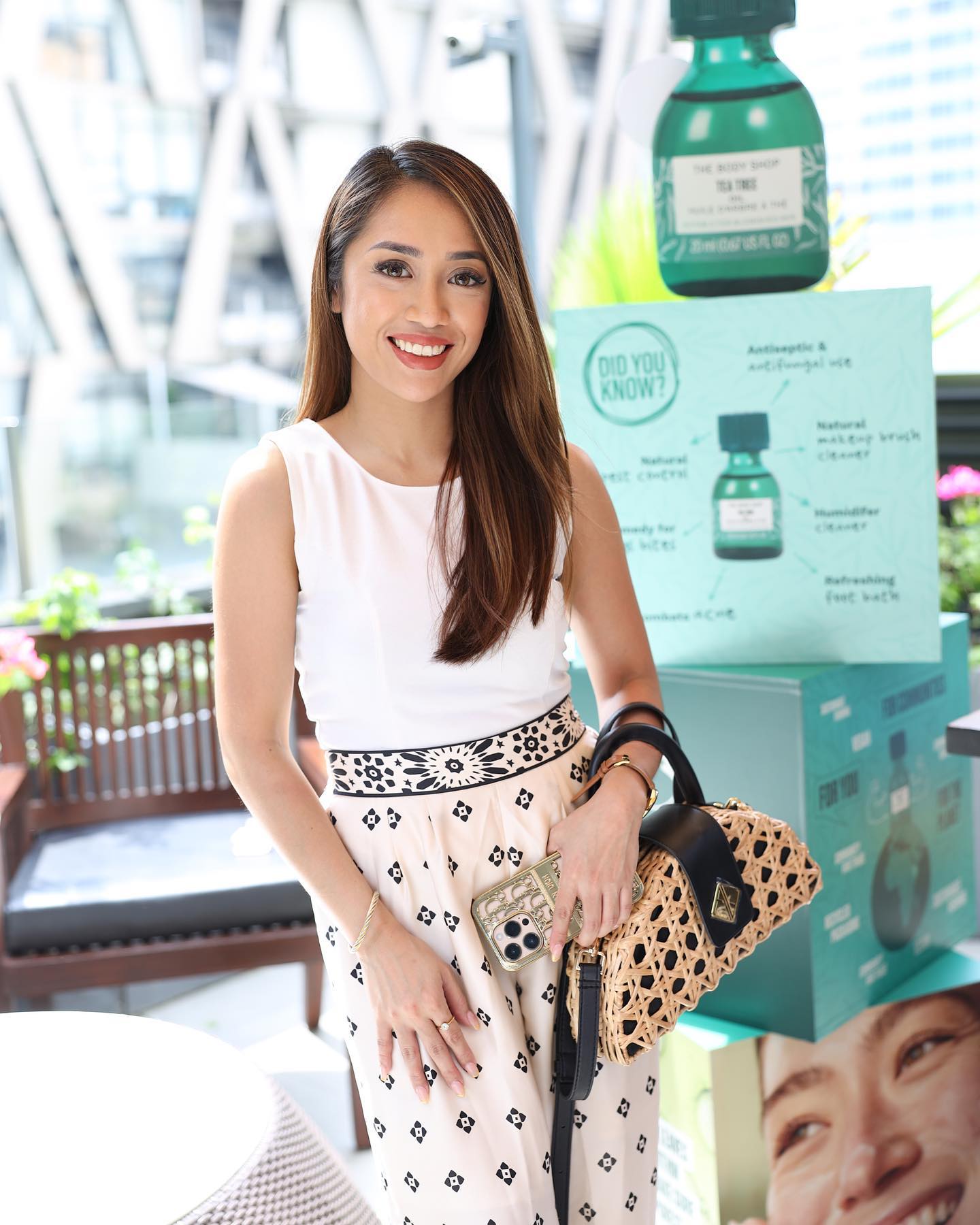 Learn more about the line here
https://thebodyshop.com.ph/collections/new-tea-tree
Naturally powerful Tea Tree Oil
from Mount Kenya Tea Tree has been used for thousands of years for its natural antibacterial properties. The Body Shop sources this naturally powerful plant from the
foothills of Mount Kenya, where it is carefully hand-harvested by expert farmers and steam-distilled within 12 hours of harvesting to deliver the highest-quality oil. The tea tree oil is organically produced, under small-scale cultivation and handharvested, with no pollution-emitting machine processing methods. What's more, it is all sourced through the brand's longstanding Community Fair Trade programme. The partnership with Kutoka Ardhini is providing over 1,000 small-holder farmers with a fair and predictable income, as well as a social premium which is used to fund community projects.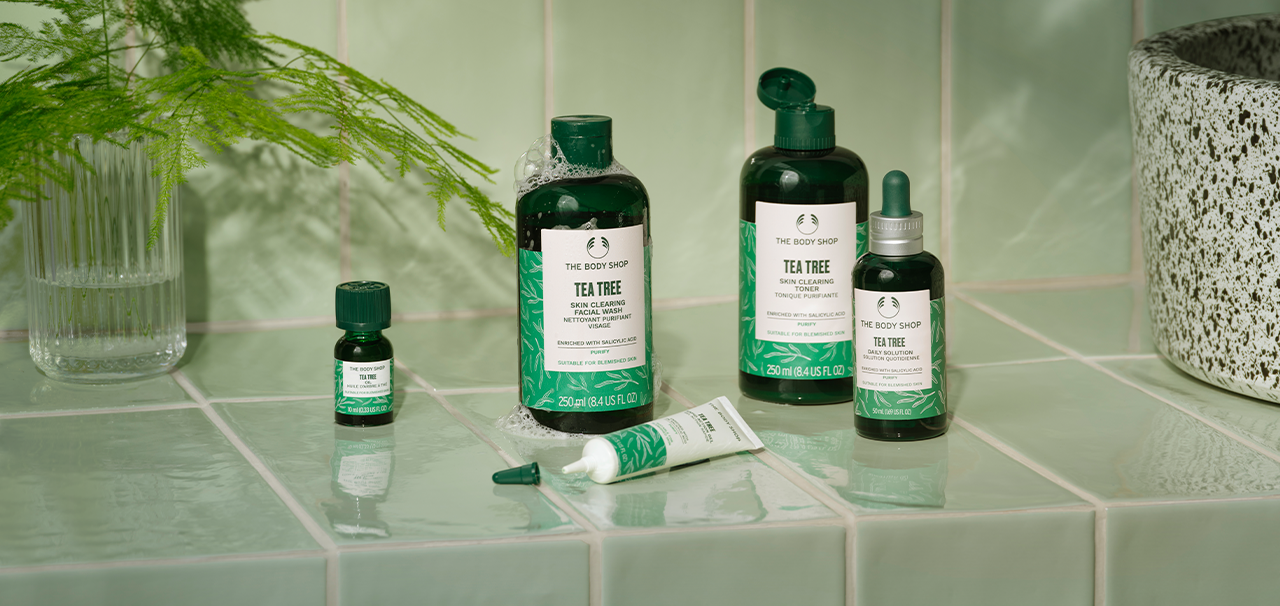 Meet the new Tea Tree line-up: improved formula, updated packaging

The improved range comprises 11 products, including cleansers and treatments, for the ultimate blemish-busting routine. The range has the naturally clean and fresh scent of tea tree oil in a range of sensorial textures. And what's more, all products have over 90% ingredients of natural origin and are complete with stylish new packaging, containing recycled and recyclable combinations of glass, aluminium and plastic.