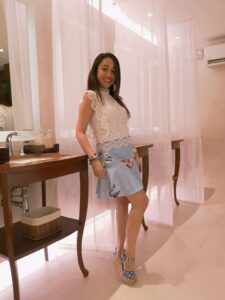 I admit I loved preloved clothes I bought on online store, celebrities, "ukay" shops. It was one of my favorite formats to shop in, and I still enjoy it from time to time, although quite differently to when I was shopping in my unconscious shopping days.
All that time I spent in preloved online and physical stores has led me to these practical truths about pre-loved shopping:
Preloved

 shopping is about buying items that someone else has owned (and possibly loved) before.  The items may have been used (heavily or lightly) or they may be in new mint condition.
It bothers some people that items have been pre-owned – they can feel like they are wearing "dead men's clothes", or that there is some "Eewww!" factor to it but sanitizing and deep cleaning method will resolve it.   For me, so long as the item is in good condition and is clearly clean.no damaged at all, I couldn't care less if someone else has worn and loved it before.

Preloved

 shopping is a way to have needs for novelty, interest and stimulation met through shopping, but in a different way and an environment at the opposite end of the spectrum to a big soulless shopping centre.
Shopping 

preloved

 

often means we spend less in total dollar amounts. This is one of the biggest advantages to 

preloved

 shopping – the prices are often a fraction of what the items cost when they were brand new.

Preloved

 

shopping offers a treasure hunt. You just never know what you will find!These are interesting items that cannot be found or purchased in stores that sell only 

new

 merchandise.  They might be items that were only available new many years, even decades ago (vintage and retro items), or perhaps even just a season ago.
One of my recommendation on online preloved clothes is "ALA MODE CLOTHING" (Instagram Handle is Alamode19_& shopee account alamode19) which is trendy,affordable and have varieties of clothes to choose from from Extra small up to the bigger sizes, on the other I also go to trendsetter bazaar wherein some of the shops sell pre-loved and slightly used by celebrities and other social media influencers.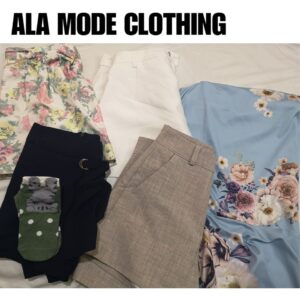 As a mom I am now more into budget friendly because I balance everything for my whole family, that is why when I don't have time to go to "ukay" shop this is my shop I tend to go to online stores just like Ala Mode Clothing they offer for as low as 20 pesos. Online pre-loved stores helped me in many ways such as trendy as always, perfect for a mom like me who doesn't have so much time buying in "ukay" shops, practical to buy cheaper than the price in the mall, I  have many options if I need specific color and design with the clothes.
The best way to look stylish on a budget is to try second-hand, bargain hunting and vintage. "Nasa nagdadala lang ng damit yan wala sa brands pre-loved will do!" (Its how we can carry our clothes regardless the price and the brand).
Check Ala Mode Clothing
Instagram: Alamode19_
Shoppee: alamode19