THE PROBLEM THAT NEEDS ASOLUTION
Panasonic is one of the leading home appliance brands that continues to develop sustainable and energy-efficient technologies, but just how important is energy efficiency to society?
Presently, emissions of greenhouse gases adversely affect the planet and humankind. According to Natural Resources Defense Council, one of the leading contributors to emissions of greenhouse gases are home appliances like air conditioners and refrigerators. All sorts of appliances— motor type, heating type, or a combination of both convert electricity to energy which increases the outflow of greenhouse gases that prevent heat from escaping the atmosphere of the Earth. Simply put, the more energy produced and consumed, the more at risk the planet would be of global warming. Panasonic targets to alleviate climate change caused by these and prioritize global environmental issues with the campaign Panasonic Green Impact.
Panasonic Green Impact aims to reduce the huge amount of CO2 emissions associated with Panasonic Group, with the initiatives to achieve net-zero CO2 emissions of all operating companies by 2030, reduce CO2 emissions of customers using Panasonic products, and accelerate the transition to clean energy, and one of the brand's solutions is to offer regular consumers and families a way to contribute to this cause by choosing energy-efficient appliances.
WHAT IS ENERGY EFFICIENCY?
Energy-efficiency, as defined by the Environmental and Energy Study Institute, means using less energy to perform the same task – that is, eliminating energy waste. Focusing on sustainability, Panasonic aims to improve the quality of people's lives while also reducing environmental footprint.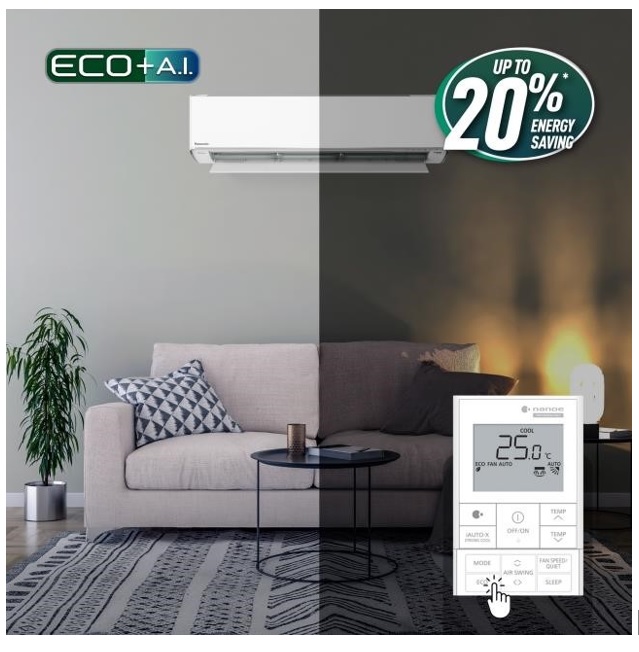 With Panasonic Premium Inverter Air Conditioners, utilization of energy-efficiency is assured. These make use of ECO Mode with Artificial Intelligence (A.I.) which intelligently balances energy savings as it efficiently cools your room based on the amount of heat load contained. It also finds the perfect ECO balance between power consumption and time taken to reach the desired temperature to maintain a consumer's comfort with minimal energy waste, saving up to 20% of energy savings. On top of this, Panasonic also uses Inverter Technology which regulates the electric power linearly in accordance with room conditions to achieve comfortable and energy-saving operations.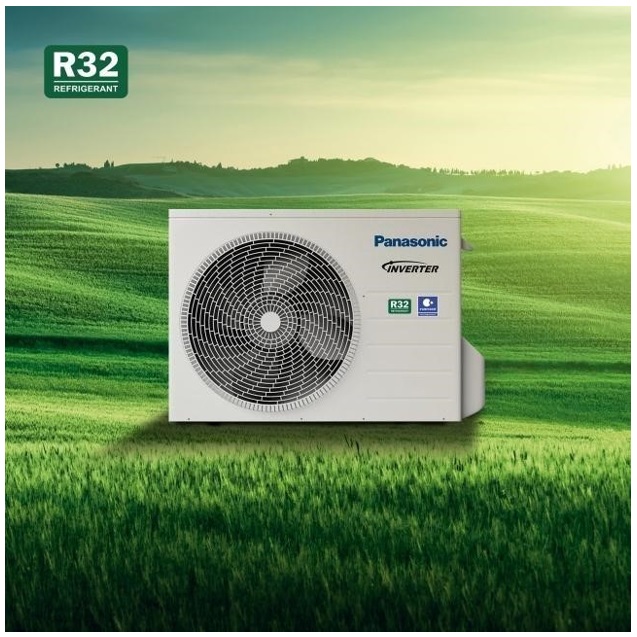 Additionally, Panasonic uses R32 refrigerant which reduces energy waste, helps lessen environmental footprint, and is cost-effective. R32 refrigerant has higher cooling capacity, unlike commonly used refrigerants in air conditioning systems that contribute to greenhouse gas emissions and ozone depletion— thereby increasing heat transfer efficiency. It also has zero Ozone Depletion Potential, thus helping alleviate global warming— making it eco-friendly.
COST-EFFECTIVENESS OF ENERGY-EFFICIENT APPLIANCES
Aside from mitigating the emission of greenhouse gases, energy-efficient appliances also help consumers save money by reducing their energy bills at home. By lowering the cost in every household, energy-efficiency helps the economy by stabilizing electricity prices and volatility.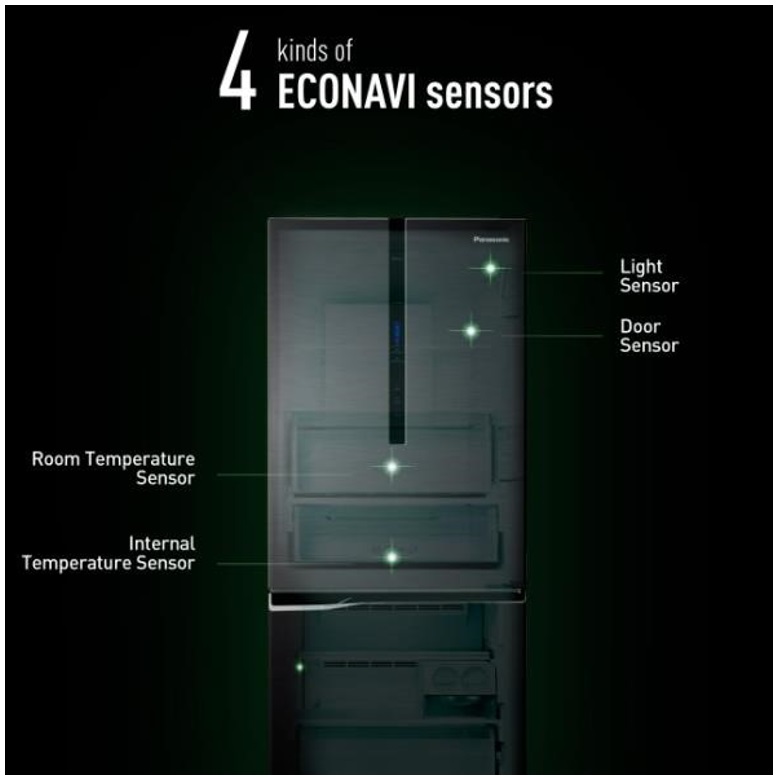 Appliances like refrigerators use power non-stop 24 hours a day. So, usage of energy can impact both individual households and the environment. With Panasonic Refrigerators, consumers can save up to 40% off with the use of the Inverter compressor, which optimizes cooling performance to reduce energy consumption.
Consumers can also save up to 15% less energy with the help of ECONAVI sensors that monitor daily refrigerator usage. The smart sensors detect unconscious waste of energy by monitoring the frequency of opening and closing of fridge and freezer doors, the ambient temperature around the fridge every day, and the internal temperature inside the fridge. These sensors automatically adjust the power used to ensure better optimization and the most efficient operation of the fridge but with a lower electricity bill.
A SUSTAINABLE FUTURE
In recent events, scientists across the globe are calling for urgent action to address climate change and provide solutions to alleviate global warming. So, more than anything, Panasonic's commitment to develop innovative energy-saving technology to achieve a sustainable future for people and the environment is now stronger than ever. Panasonic continues to push and create a comfortable and healthy living solution for consumers. After all, Panasonic maintains a fundamental passion centered around creating technologies that allow people to stay safe, healthy, and live their best lives.
References
https://www.eesi.org/topics/energy–efficiency/description  https://www.nrdc.org/stories/greenhouse–effect–101  https://www.energy.gov/eere/energy–efficiency  https://www.astralenergyllc.com/5–significant–benefits–of–using–energy–efficientappliances/  https://www.businessinsider.com/scientists–risk–arrest–in–global–climate–protests–2022–4