Top health coaches Jeaneth Aro and Mia Sison share how products like Sekaya Raw Actives can fuel our fitness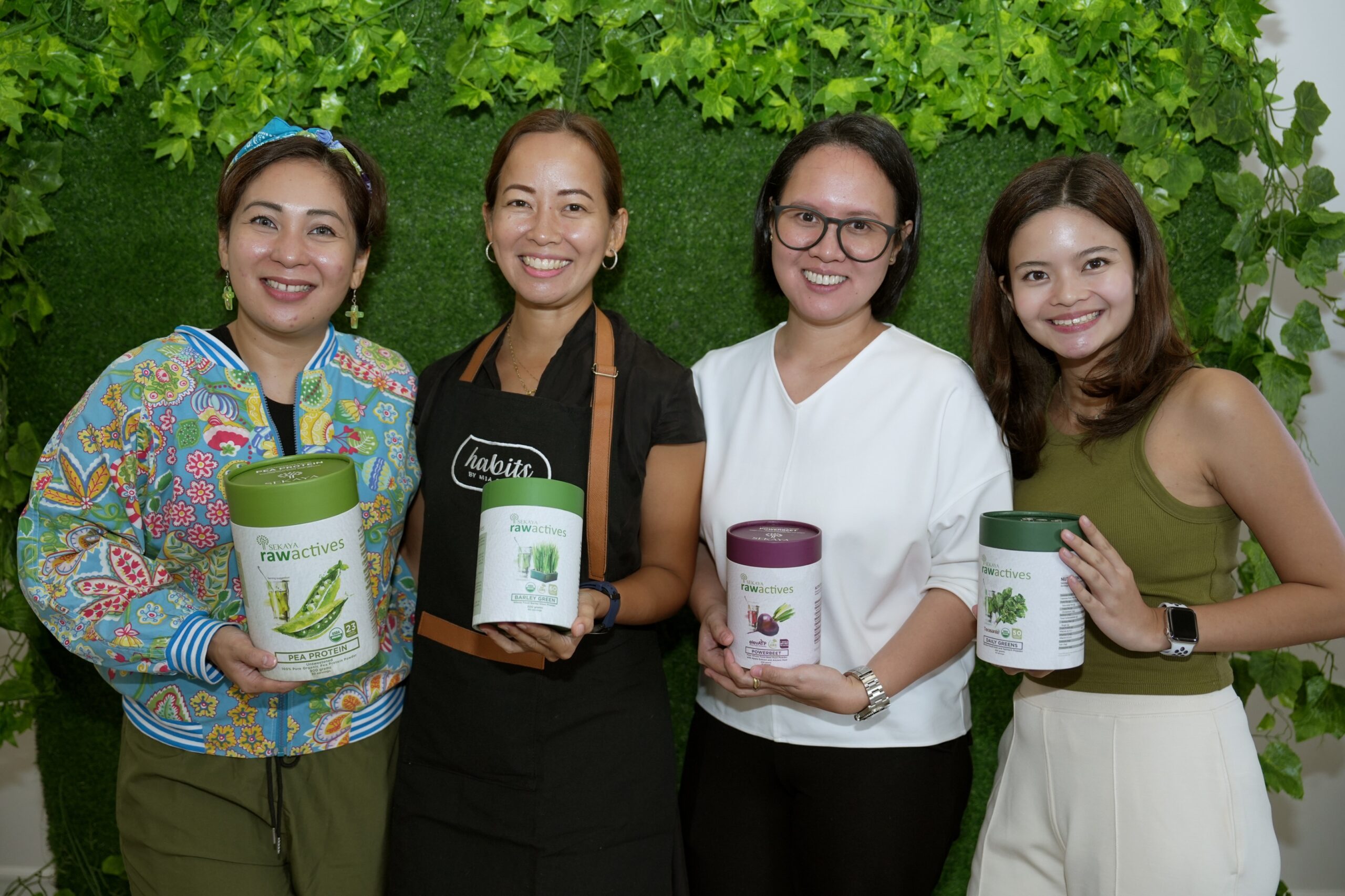 Looking for something to help you put more reps and power into your workouts and feel more energized every day? Olympic and elite performance nutrition coach Jeaneth Aro and raw food chef and health coach Mia Sison suggest adding more superfoods to your life.
The health coaches teamed up with Filipino plant-based brand Sekaya, and offered their unique insights on how superfoods can support and optimize an active, healthy lifestyle at the recent Prescribing Nature Series session, How Superfood Powders Can Fuel Your Fitness. The session highlighted Sekaya Raw Actives, the brand's line of high-quality plant-based superfood powders that are easy to mix into drinks and add to dishes.
Aro, who's notably the nutrition coach of athletes like Olympic gold medalist Hidilyn Diaz, said that superfoods play an outsize role in keeping athletes and active individuals in top shape. "For highly active individuals such as pro and elite athletes or recreational athletes, it's a must to complement and augment their healthy lifestyle habits. And superfoods can be a great addition to their toolbox of health-promoting habits," Aro shared.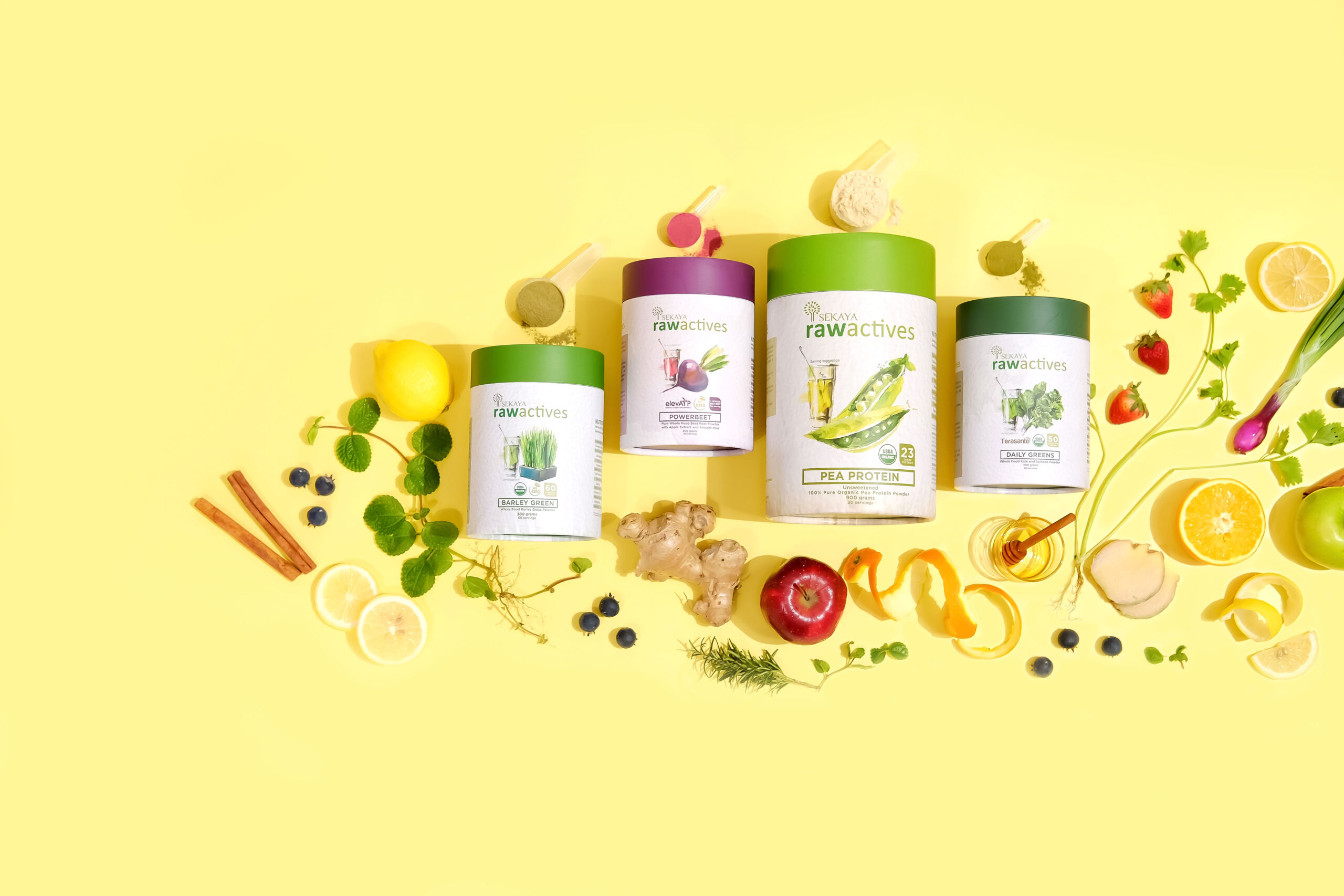 "Superfoods are rich in essential nutrients like vitamins, minerals, and antioxidants that can support their peri-workout nutrition or the meals they eat before, during, and after a workout; improve overall health and performance; boost energy production; and optimize recovery from intense physical activities that are crucial for their long-term health," Aro added. "This is why it's important to be discerning when choosing your superfood powders. I only recommend my most trusted sources to the athletes and individuals I work with. I usually look out for the product's processing methods when gauging its effectiveness."
To help people incorporate superfoods into their daily meals and maximize their benefits, Sison shared easy tips and tricks that can help anyone make veggie-rich dishes more enticing. "Whether you're prepping food for yourself or your entire family, you can make healthy dishes more delicious—especially to picky eaters—by mixing in more flavors. For example, you can use coconut milk for added creaminess and sweetness," Sison pointed out.
To demonstrate this, she whipped up her own hummus recipe that called for zucchinis and sesame seeds instead of the usual chickpeas and healthy sweetener coconut nectar. She then blended in Sekaya Raw Actives Powerbeet to make the hummus more colorful. "One of the best things about Sekaya's superfood powders is how easy it is to sneak into many, many dishes—encouraging anyone to experiment in the kitchen. You can simply mix them into a refreshing beverage or use them in soups, stews, and other broth-based dishes," Sison explained.
The Sekaya Raw Actives line carries many examples of how it optimizes workouts by helping anyone at any fitness level increase reps and power. Powerbeet makes a great workout drink as it contains nitrates, which convert into nitric oxide that gives your cells more oxygen and energy for better and longer workouts. Research shows that nitric oxide also improves blood flow, lung function, and muscle contraction, making it a favorite for athletes looking to boost their stamina and endurance.
Pea Protein alleviates muscle soreness and fatigue with naturally occurring branched-chain amino acids (BCAAS), making it a great post-workout treat. BCAAs have been shown to reduce protein breakdown during exercise and decrease levels of creatine kinase, an indicator of muscle damage. Another added benefit is that it also contains high amounts of protein, which helps you feel full longer and decreases the build-up of harmful fats.
Barley Green proves the perfect companion for recovery days. Each serving contains the same phytonutrients as 60 leaves of barley grass and boasts vitamins A and C, renowned for their antioxidant qualities that aid in diminishing inflammation after workouts. Like the Pea Protein, Barley Green also contains amino acids that facilitate muscle repair within the body.
"We're always excited to present our Sekaya Raw Actives products, as this curated line of nutrient-dense and easy-to-mix superfoods has been helping many users stay active and achieve their fitness and health goals," Kimi Abapo, Marketing Manager at Synnovate, emphasized.
"With our mission to help Filipinos become more discerning consumers of natural health products, we've always been thankful that through efforts like the Prescribing Nature Series, we can inform and educate more people about the many convenient ways they can nourish their bodies with high-quality natural products that meet the strictest industry standards."
Sekaya is under Synnovate, the natural products division of UNILAB. Learn more about how you can benefit from Sekaya's plant-based solutions and get health tips and information by following @sekayaph on Facebook and Instagram.