This World Pasta Day, San Remo PH asks "What Shapes You?"

Pastas come in all shapes and sizes. There are the familiar favorites – spaghetti, macaroni, and lasagna – and there are also the more unique ones like the bowtie-shaped farfalle, the spiraled fusilli, and many more.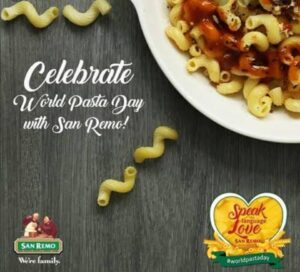 For San Remo Philippines, pastas are more than just wonderfully shaped noodle varieties. For them, pasta is the secret ingredient that shapes great family bonding experiences and memorable moments.
Pasta is undoubtedly an endearing favorite that has shaped how Filipinos bond. They have been part of numerous family dinners, romantic dinner dates, and even as baon lovingly prepared by Filipino moms everywhere.
To celebrate World Pasta Day and highlight the Filipinos' affinity for the scrumptious mealtime staple, San Remo asks "What Shapes You?" because pasta can mean so much to different people. It's a childhood favorite, a dinner-time staple, and the ultimate party meal all rolled into one hot and heaping bowl. The pastabilities are endless.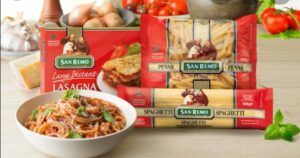 About San Remo
San Remo Pasta is made from 100% Durum Wheat Semolina and offers the widest variety of pasta shapes in the Philippines including a wide selection of healthy pasta. San Remo have been the pasta people since 1936. That's over 80 years of sharing the traditions and culture of pasta making with Australia. Follow San Remo Philippines on Facebook and @sanremoph on Instagram for updates.