Picture this: you're on your way home from work. You had meeting after meeting and ended up staying late. Your commute home was painfully slow and you just want to get home, lay down on the couch, and watch Netflix. But instead, you open the door to your apartment and are greeted by a mess. There's clutter everywhere and you haven't cleaned it properly in a while. You're normally not this messy, but you've been working long hours. What's worse- your family texts you to let you know they're coming in for a surprise visit this weekend! When will you find time to clean?
Hiring house cleaning services seems like an added expense, but the benefits far outweigh the cost. If you find yourself tired at the end of the day, the last thing you want is to come home to a messy house. With a cleaner, you can breathe a sigh of relief knowing that this part of your life is handled.
Here's Good Work Ph it is an application on Android and ios that you can book the cleaners at your desired day and time.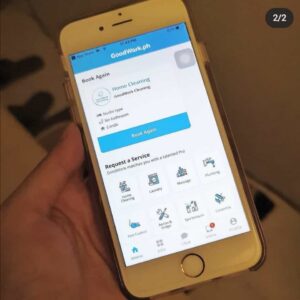 Benefits of Booking a Good Work cleaning Services
1. Saves time
2. Reduce Fatigue and stress
3. For before or after special occasions
4. Saves Energy
The objective of cleaning is not just to clean, but to feel happiness living within that environment.
As we all know this year Taal eruption Ash Fall and the ongoing Viruses in the city got us all worried. Good thing that @goodwork.ph has all the services I needed to make sure we can prevent the health risks to my family specially cleaning our air-condition units. I'm glad that they are fast, reliable & easy to book app.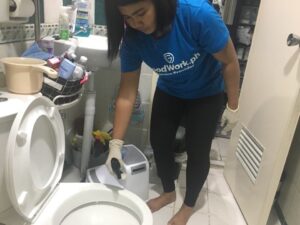 Cleaning Window Air Condition unit starts at Php 499 Cleaning Split type Air Condition unit starts at Php 1,199.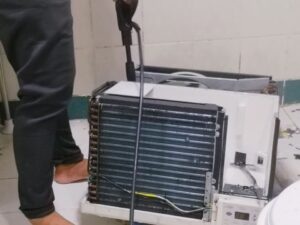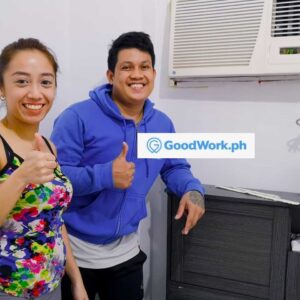 Services available are Home Cleaning, Laundry, Massage, Plumbing, Pest Control, Aircon & Fridge, Spa Services & Carpentry.
Enjoy 50pesos OFF ANY SERVICES! When you book at #goodworkph App. Just use my code GWSTEF50 upon check out. Download the app on Android and ios.