More and more people are snacking these days. According to a survey on snacking trends, more than half of people surveyed said that they eat more small meals throughout the day as opposed to the traditional three large meals. In fact, majority of people say that snacks play different roles in their lives. Understanding the changing needs of consumers for snacks, Eden Cheese is strengthening its presence in Filipino's lives with varied snack offerings to fulfill their different needs. For comfort, enjoyment and deliciousness.
From the same survey, majority of people say their definition of a snack has evolved over the last three years to include more or different types of foods and occasions for eating. This survey is called the State of Snacking and is conducted by snacking company Mondelēz International – the maker of Eden Cheese, in conjunction with The Harris Poll, and Next Atlas.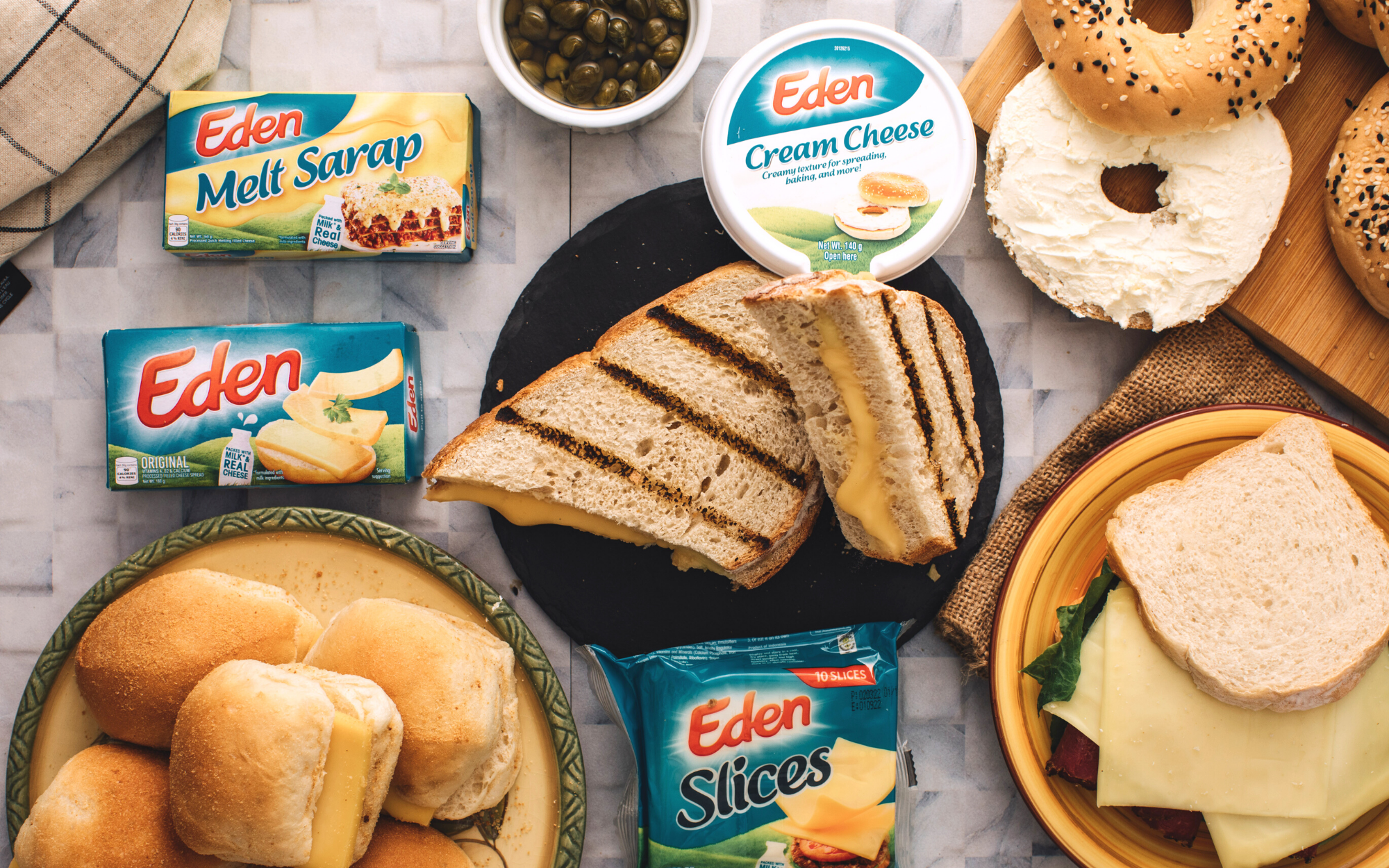 Eden Cheese: #1 Cheese Brand, with its Creamy, Delicious Goodness that makes Snacks Savor-Worthy
For many years, Eden Cheese has been the undisputed leader in cheese in the Philippines. It's been consumers' constant companion throughout birthdays, gatherings, and Christmas and evokes warm memories of times shared together. Pinoy's favorite spaghetti tastes the best with creamy Eden Cheese melted on top. It's also packed with milk and cheese and contains calcium, that makes it a great choice for the family.
Eden understands that as consumers' lives evolve, they crave choices in the food they consume. Consumers look for a variety of choices among snack products they buy; more than in personal care, clothing, or other needs. To address this demand for different snacks, Eden Cheese has strengthened its portfolio of products to make sure consumers get the same creamy, milky and delicious taste, whatever snack they choose. Below are the different ways Eden's comforting and familiar taste can be enjoyed together with your family and friends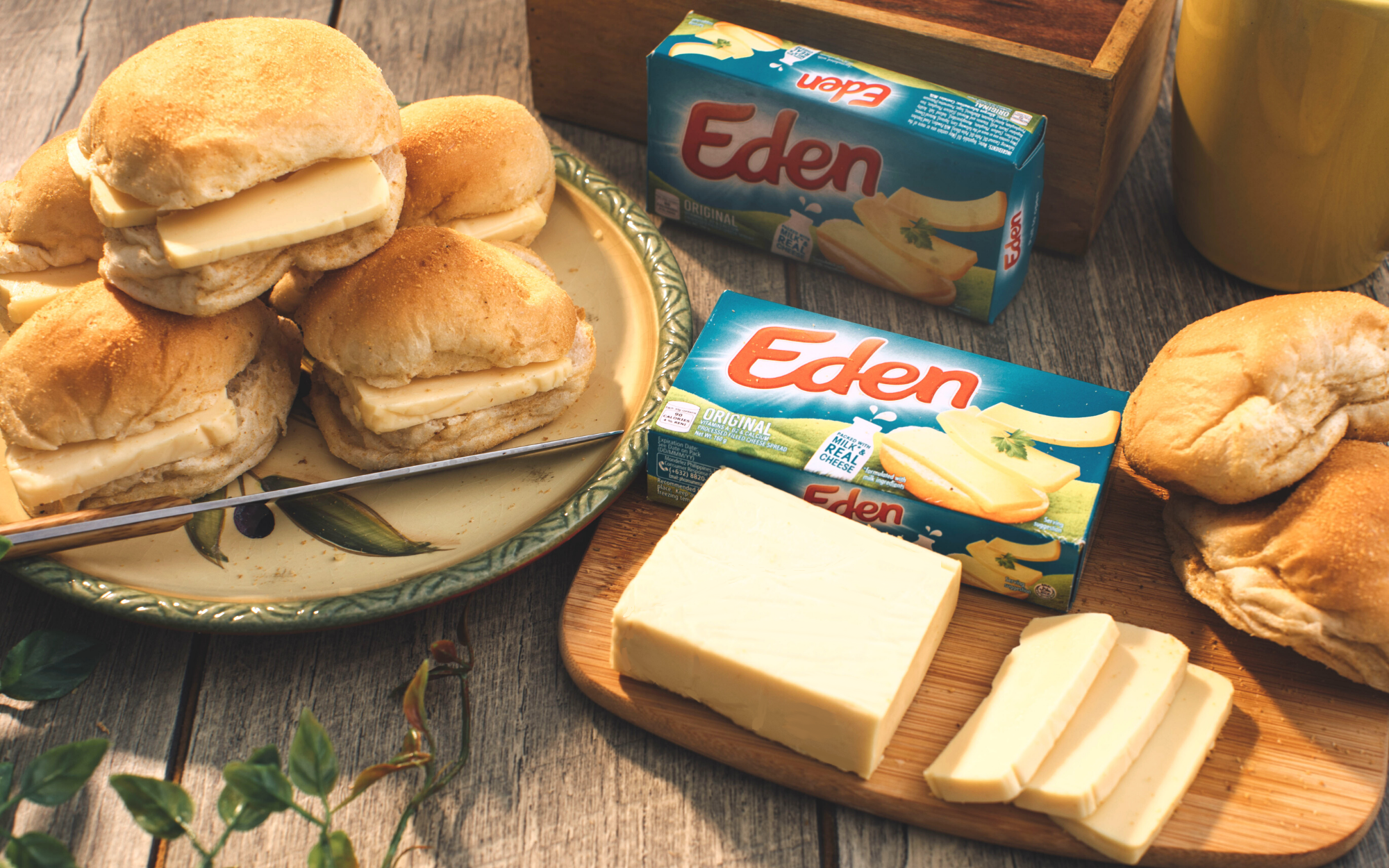 The Classic: Eden Cheese with Pan de Sal
There is nothing quite like a warm, toasted pan de sal with creamy, milky, and delicious Eden Cheese between it. Many breakfasts, morning snacks, and afternoon snacks have been made more complete when having this absolute classic pairing. It's like Darna and Ding and Romeo and Juliet. Simple but memorable and comforting. Nothing compares!
The Creamier and Meltier Merienda: Eden Meltsarap Grilled Cheese Sandwich
Picture crunchy toasted bread with gooey and melty cheese in between. That's the goodness that Eden Meltsarap can give. Imagine grating melty cheese on bread, cooking in the pan for more crunch, slicing in half to see the gooey goodness inside, and biting it. It's certainly not your ordinary snack.
The Easy Cheese Fix: Ham with Eden Cheese Slices
On days consumers need a little something extra to their snacks but have little time, they can slide in a milky and delicious Eden Cheese Singles slice on a sandwich to make it more mouthwatering and enjoyable. It's so convenient! Just peel, place on top of a ham sandwich, and enjoy. What a quick way to add feel-good cheese to snacks.
The Leveled-up Snack: Eden Cream Cheese with Bagel  
Make your leveled-up snacks with the new Eden Cream Cheese made from farm fresh milk. Eden Cream Cheese is the newest offering from the Eden brand! It comes in two formats, a spreadable variant in a tub, to make those fancy snacks that can be seen  online.  Spread on smooth and creamy Eden Cream Cheese generously on a bagel and add some smoked salmon, or avocado and egg on top for that adult-level snack time. It also comes in a block format for baking recipes, like Blueberry or Basque Burnt Cheesecake.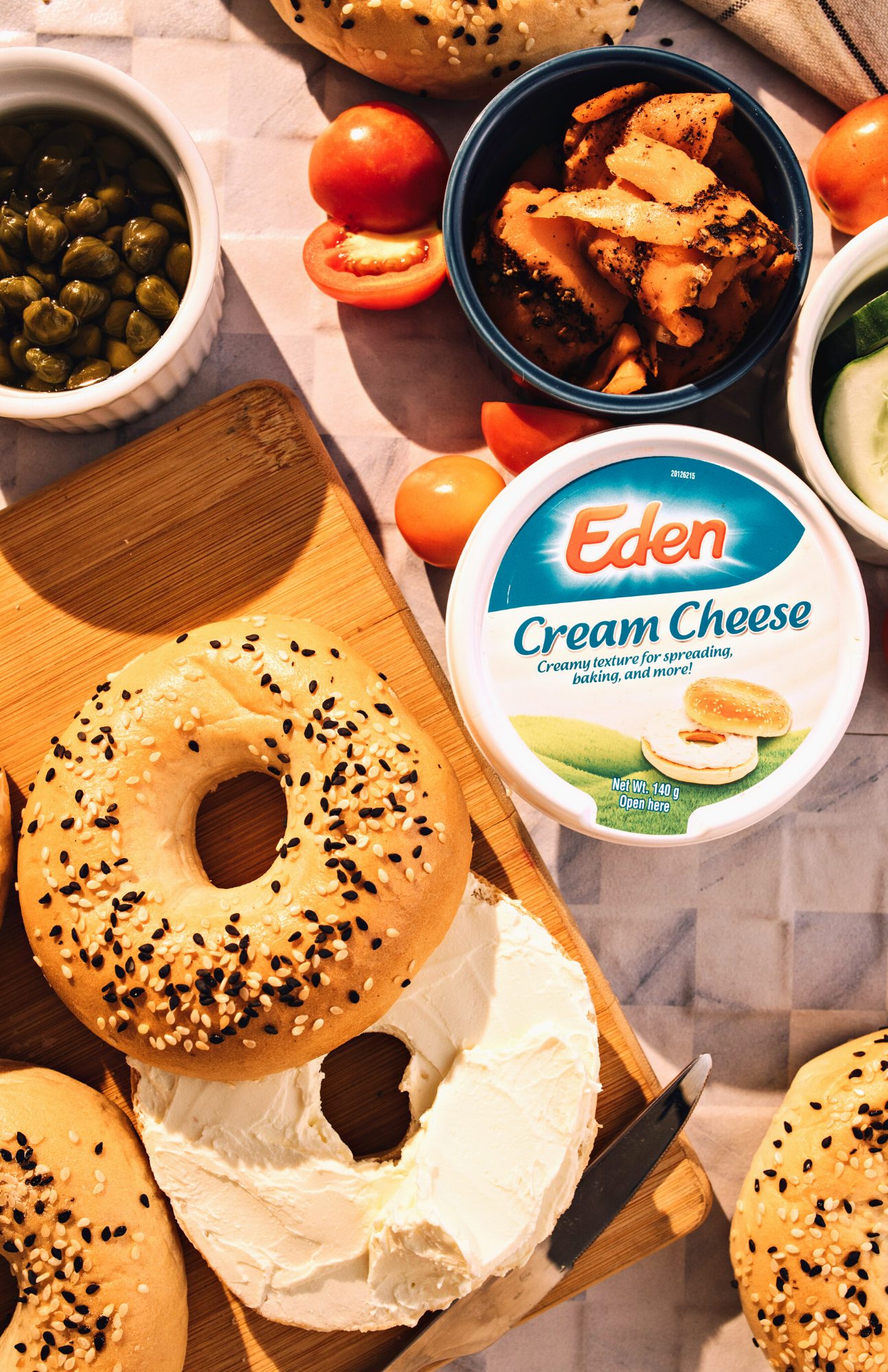 Consumers' snack choices should reflect their different tastes and preferences. Eden Cheese has been a constant in Filipino's lives for many decades, and it's about to play an even bigger role in more snacking occasions. All Eden variants are available in stores today.  For more delicious ways to enjoy your favorite Eden Cheese, visit our website www.cheeseanything.com to checkout recipes!