When you hear Lechon it is most iconic Filipino Dishes just mentioning its name brings an unparalleled cheer among Filipino guests, and its presence almost always guarantees a festive atmosphere. What is it and what makes it so good? Nowadays, the term lechon can refer to many different dishes, most of them spit-roasted over charcoal.
Food is more than survival. With it we make friends, court lovers,celebrate and count our blessings. The sharing of food has always been part of the human story specially to us Filipinos because we love to eat.
One of my favorite food when it comes to celebration is Andoks Lechon they have Lechon Manok, Lechon Baka, Lechon Baboy and Inihaw na isda. Whether big or small wins we celebrate with Andoks.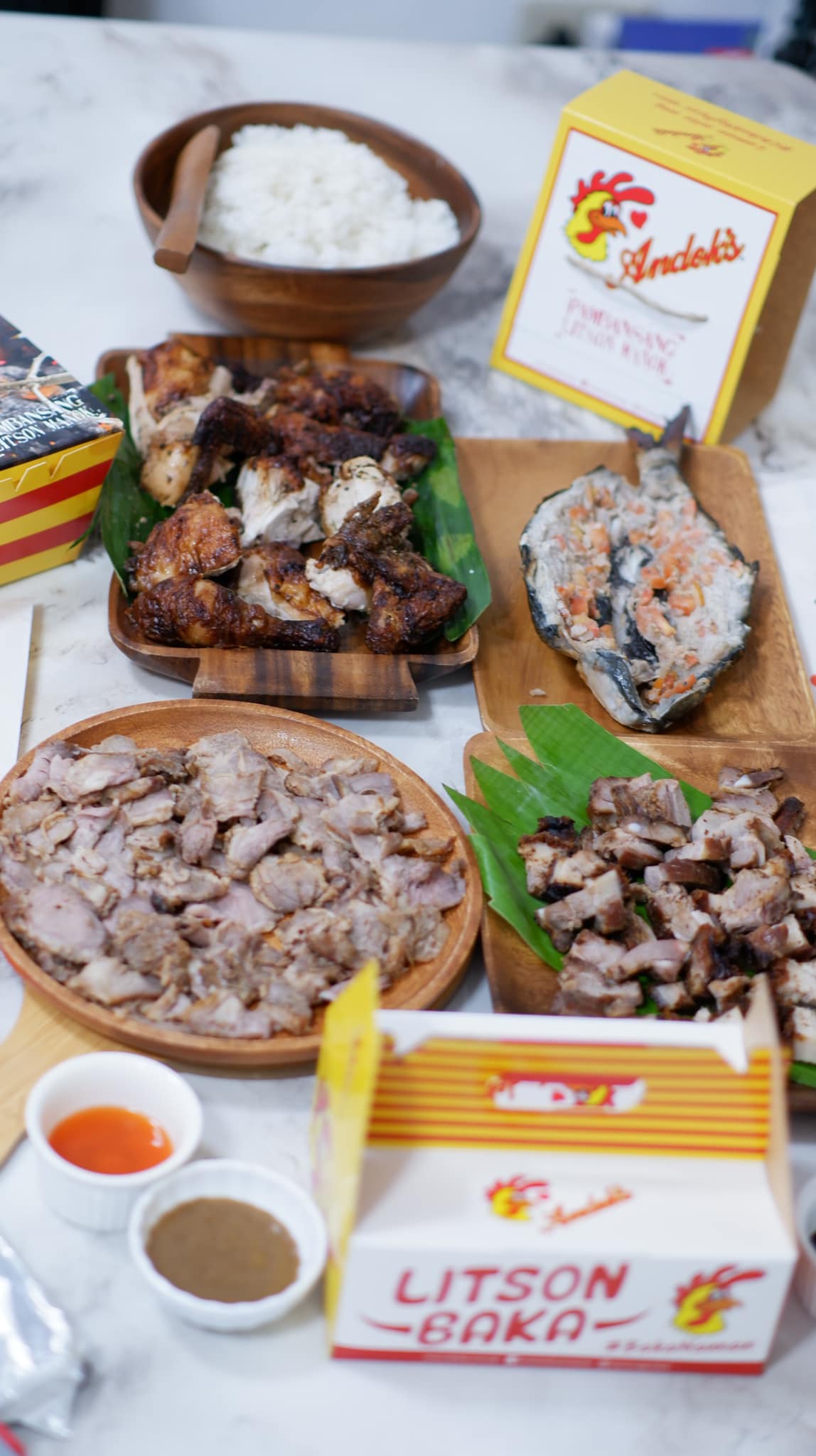 Andok's has been around for as long as I can remember and they've been roasting delicious yet affordable chicken and liempo ever since. In recent years however, they've decided to offer more than just roast chicken and liempo as they now sell fried chicken, pork chops, and BBQ, on the go. Pretty convenient, I must say.
Get your Favorite Andoks and enjoy feast with your family.