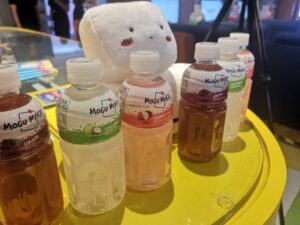 Mogu Mogu continues to be the Number 1 Nata de Coco Juice Drink in the Philippines, and the Number 1 in the Snack Drink Category. Bringing in joy and fun-filled experience in every drink, Mogu Mogu currently offers 12 fruity flavors which can be enjoyed in 3 different packages- from 320 ml, to the 1- liter pack, and the latest To-Go 180 ml variant.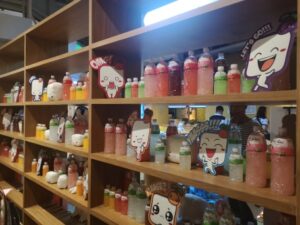 Aside from their best-selling Lychee, Coconut, and Strawberry flavors, their drinks also come in various localized flavors like Four Season, Tangerine Orange, and Calamansi available in 180 ml bottles.  This surely why Filipinos across all ages- Kids, teens, and adults- still enjoy that chewy experience in every drink.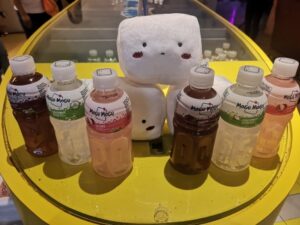 After celebrating many years of International success, SAPPE, the company behind this iconic snack drink, pushes to make Mogu Mogu an even more enjoyable drink for all. If you think localized flavors are enough to do the trick, think twice as Sappe is giving a Mogu Mogu a whole brand NEW LOOK! The creative Design team did a thorough brainstorming and conceptualization with the goal to make the brand appear more vibrant and happier while still keeping their signature cheerful and fun brand personality. Since Mogu Mogu mascot has always been an essential part of the visual aspect of the drink, they found it vital to incorporate the mascot in the elements of the new design.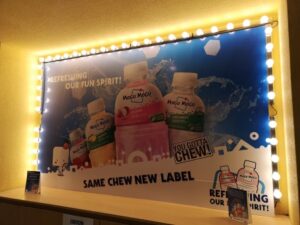 Hence, small and intricate details from color to shapes were all carefully thought of. From shapes of squares and circles, and the little red circle on top of the print's square, all of these were stemmed from the coconut jelly mascot. In terms of business objectives, the goal behind this effort is to uplift Mogu Mogu's position in the Market by means of giving a clearer and more distinctive brand look.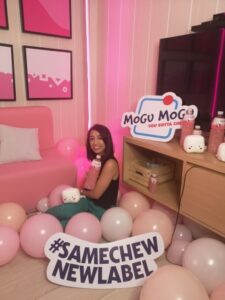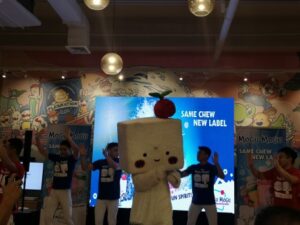 2020 marks 12 years of the brand's local success in the Philippines. Thus, thus Thailand-Based company selects Philippines as the first country in Asia to hold the launching of Mogu Mogu's new label with the same campaign, ''Like a Child''.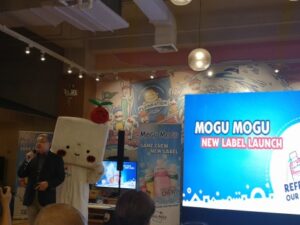 Throughout the years, the Philippines has always been a fun and dynamic market with various outdoor games, basketball games and events which stand proof of its vibrant crowd similar to Mogu Mogu's brand personality. To celebrate this 2020, the brand will be launching a fun and exciting campaign which aims to generate awareness on its new look, while still delivering the message of youthfulness and childhood- nostalgic moments whenever we take a chew of the nata de coco of Mogu Mogu.
Visit Mogu Mogu Website
www.MoguMoguManila.com
Follow on Facebook :
https://www.facebook.com/MoguMoguManila/
Instagram: @MoguMoguManila
#Samechewnewlabel