It's no accident that Disney movies tug at our heartstrings and stick with us long after the credits have rolled. Not only can we delight in the captivated faces of our children, almost every Disney movie has something that speaks to us as parents, too.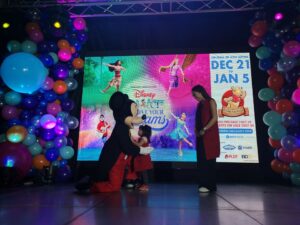 I love Disney ever since I was a child, it made me dream of my future, be happy, and be inspired. I think every child growing up have their dream to meet and to see face to face the Walt Disney Characters specially Mickey and Minnie Mouse.
When I was a child I never had a chance to experience Disneyland, or even meet the characters of Disney in person that is why I promise myself that when I become a mother I will make sure that my kids will experience the true magic feeling of Walt Disney.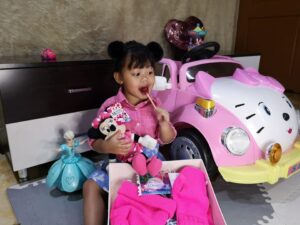 Last January 2019 is the first time I've experience Disney on ice with my husband and Daughter. I never thought that it was a amazing show and its not just for kids because it is for all ages!My inner childhood bring back to life!
Then Last week I saw a poster on social media that this coming December until January 2020 they are going to perform again! I told my husband that for sure I will not miss this year's DISNEY ON ICE.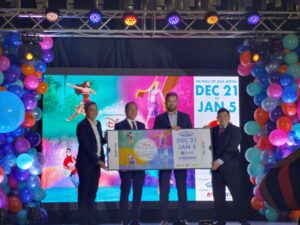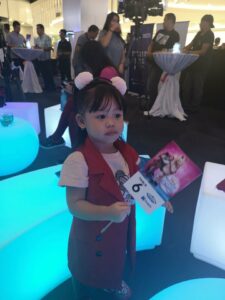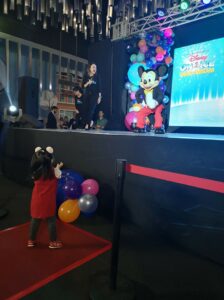 Me and my Daughter are so thrilled when we are invited at the Media Launch last October 28, 2019 wherein we had a chance to see a sneak peek on what to expect on the show. Plus we had a chance to go on the stage to meet and greet Mickey Mouse which I saw Sarah jump and scream with joy when she saw one of her favorite Walt Disney Characters.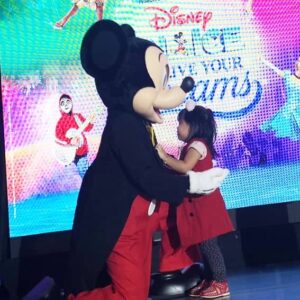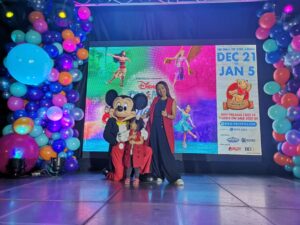 We also had the opportunity on the exclusive Ice Skating lessons from Disney Performers, but sadly I didn't expect that coming so I didn't allow Sarah to experience it because she is still three years old.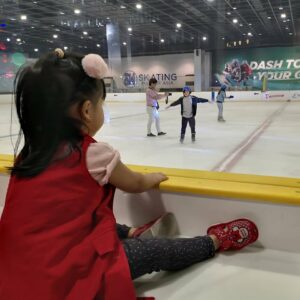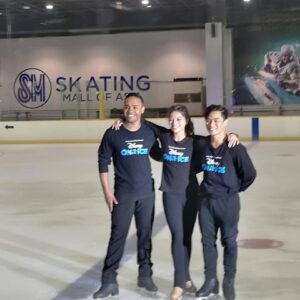 This year they introduce Walt Disney Moana  from the movie "Frozen" Disney on Ice Presents Live Your Dreams at the Mall of Asia Arena produce by Feld Entertainment Inc., brings you a world of adventure featuring daring tales from across the kingdom in.

Join fearless way-finder Moana and the greatest demigod that ever lived, Maui, on an action-packed voyage to return the stolen heart of Te Fiti.  Journey alongside royal sisters Anna and Elsa, the hilarious snowman Olaf, rugged mountain-man Kristoff and his loyal reindeer Sven from Disney's Frozen. You will also witness the journey of Pixar COCO. It will be a magical mix of royalty when Disney On Ice brings this winsome wonderland in the Mall of Asia Arena Philippines.
Ticket prices starts from PHP 190 TO 4,550 making it enjoyable and affordable to everyone.
Here's the good news Disney on Ice will be having 27 shows in Mall of Asia Arena! awesome right?! This gives us more time to catch the show with the whole family and friends.
Here's a photo of the Disney On Ice Show schedule
Pre-selling tickets are now available head over to https://smtickets.com/events/disney and www.smtickets.com or head through any SM Ticket outlets nationwide hurry! because tickets are selling fast!
For more information head over to their Social Media pages
Facebook: https://www.facebook.com/DisneyOnIce
https://www.facebook.com/MOA/Arena
Instagram: @MOAArena ; @DisneyPhilippines ; @DisneyOnIce